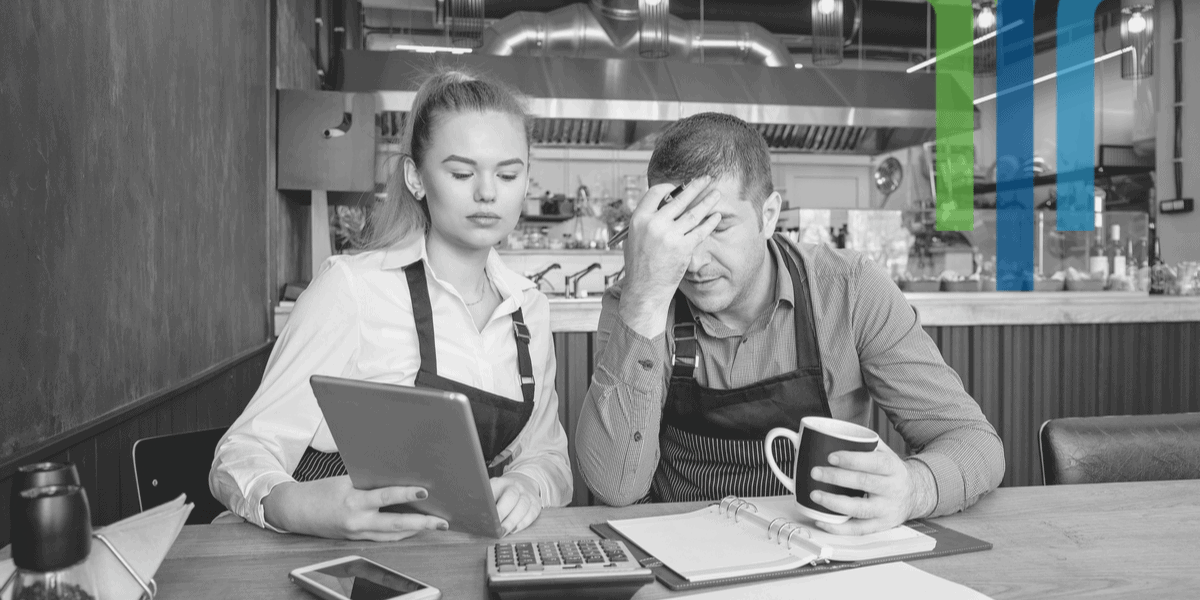 19 May

Is Your Digital Food Ordering System Letting You Down?

The 2021 restaurant sales forecast, according to the National Restaurant Association's "2021 State of the Restaurant Industry," projects a 10.2% increase in sales, compared to 2020, for eating and drinking places. While the growth might not be as sudden given the lockdowns and shutdowns of the past year, there is growing consensus in the industry: successful food and beverage vendors need a proper digital food ordering system. Unfortunately, it's easy for the online ordering platform or system to let you down, let your customers down, and contribute to poor profitability. However, there are a few questions to ask that can help an operator know if their digital ordering solutions are not meeting expectations or resulting in the benefits expected upon investment in a system.
How Does the Digital Ordering Experience Work Overall?
The first thing to understand is that the system is letting you down when you cannot enable contactless ordering. Without a contactless option, your customers are going to see your brand as not meeting modern-day expectations of a contactless offering. Moreover, the experience on a mobile device should be a real reflection of your brand. It's the one moment when you can make a lifelong customer or make them feel lost, confused and unsure what website they are visiting to order.
It all comes down to how the digital ordering experience should work, and that means the following:
Install tableside ordering with a QR code.
Integrate the system with your POS.
Ensure the digital order flow matches the in-person order flow.
Tailor the experience based on the customers' preferences and history.
The digital food ordering system also must parallel the familiar customer experience of ordering at a brick-and-mortar location. Subway is a great example. The customer starts by choosing a bread, then moves down the line while telling the sandwich maker exactly what meats, vegetables, sauces, and condiments to add. The digital experience must match that workflow and have the right modifiers to enable customers to easily change and customize their order to individual preference.
Does Your System Integrate into the POS?
Are you wasting too much time rekeying orders from customers into the POS from all various ordering channels? Every time you have to rekey an order from a phone call, a tablet, table services or any number of disparate systems, you run the risk of human error messing up the order.
If Tacit were available In a full-service restaurant, you could put in contactless tableside ordering with a QR code. This POS integration would ensure customers are in control of their orders. They would pay tableside as well, meaning less wasted time.
In short, if the POS is not integrated, your digital ordering is letting you down in terms of creating:
A lack of efficiency.
Productivity issues.
Manual rekeying resulting in a higher error rate in customer orders.
Incomplete orders.
Miscommunication issues.
Does Your Digital Food Ordering System Integrate With Your Payment Processor, Loyalty and Gift Card Programs?
Ensuring your digital food ordering system integrates with your existing payment processor and loyalty and gift card platform is another way to ensure the system lives up to customer expectations. Without such integration, some customers will be left out and unable to pay in a convenient manner.
This involves adding convenient ways to pay for your meal by allowing your customers to pay by debit, credit, gift card and loyalty points. Giving students the options to order and pay with their meal plans or for corporate staff to enjoy their lunch by paying with their payroll deduction programs.
Integrating that system and payment options with loyalty programs also further promotes tracking of consumer preferences and increases check sizes. How? It happens by integrating the payment and loyalty programs to allow customers an easy way to collect and redeem points. And by integrating it all into one system, it's also easier to understand what customers want, plan to order and when they'll return.
Can You Reach Customers Through Omnichannel Ordering, Including Third-Party Services and Kiosks?
Another factor to consider is omnichannel ordering. Quite simply, omnichannel is about meeting customers where they are. And that may include online ordering, mobile ordering, and web ordering, as well as a combination of those three. Moreover, the right system should offer:
Flexibility to create a seamless experience for the customer.
Integrated online ordering with an in-house delivery team.
Outsourcing delivery with third-party services and still realize the benefits without having to hire drivers.
Curbside delivery and drive-thru pick up.
Kiosk integration to reach even more customers when no one is around to facilitate the transaction.
Is the User Interface Intuitive Enough to Handle Customers' Expectations?
For the system to not let you down, it must not let your customers down. Therefore, the user interface needs to be intuitive enough so all customers can use it easily. It should make it easy to order for the first-time user and repeat customer reorders on subsequent visits. The system must track orders and provide a way to customize all aspects of the customer experience and order details itself.
Can the System Enable Online Menu and Inventory Management?
The right system must also work seamlessly with your menu and inventory management processes. After all, your orders are the products made from the pantry shelves. In-store inventory needs to keep pace with online orders and vice-versa. And if the shelves run dry of a particular ingredient, you need to be able to remove that menu item at a moment's notice.
Online menu management is also about ensuring customers can navigate the menu easily. That includes sorting by proteins, avoiding possible allergens, and meeting other dietary restrictions when deciding what to order. Additionally, that helps to ensure your brand is able to meet applicable labeling requirements, keep customers happy, and ensure a clear and consistent experience.
Is the System Integrated Properly to Maximize Value, and Did You Choose the Right Technology Provider?
Part of the struggle to ensure your digital system lives up to expectations comes from what all your technology provider does and what the system can handle. Here are the basic things to remember and consider:
The right provider will get to know you, your brand, and your expectations for the digital food ordering system. Any plan for implementation that doesn't meet your unique goals and needs means you need a different partner.
The right provider will work to align resources to your goals with zero impact on your customers. While digital food ordering system implementation is exciting, your partner needs to focus on resource management and turning your vision into reality.
The right provider will help design the full ordering platform from cradle to grave. While you may already have some idea of design, the right provider can help with the full process to ensure a seamless experience across your brands, portfolio, and interfaces.
The right provider will conduct a full integration to the POS to ensure everything works properly. Without proper integration, efficiency, productivity, and customer satisfaction fall by the wayside.
The design must be a reflection of your brand. Without a quality and consistent design, it's difficult to provide a higher level of customer service. This will confuse customers and potentially increase your risk.
The system must be PCI compliant with security. The PCI standard is mandated by most card brands, so your system must be able to handle them to offer the convenience and security of paying by card.
The system must be ready to handle multi-brand and multi-unit support with scalable features. As your business grows, the system should be able to spin up new environments and afford seamless integration across new locations, brands, and fulfillment options.
The system must be able to handle the implementation of new digital food ordering solutions and technologies in the future. For instance, a few possibilities exist and include using aerial drones, AI and smart assistants, automation, and self-driving delivery robots.
Choose the Right Technology Provider for Your Digital Food Ordering System to Succeed
A digital food ordering system is not a nice-to-have resource for your restaurant and brand. It's an essential part of modern business. And your customers will expect it. Deliver on that expectation. Maximize your profitability while doing it by choosing an experienced, quality partner, such as Tacit, for digital ordering done right. Request a consultation with Tacit to ensure your digital food ordering system is future-ready and profitable today.