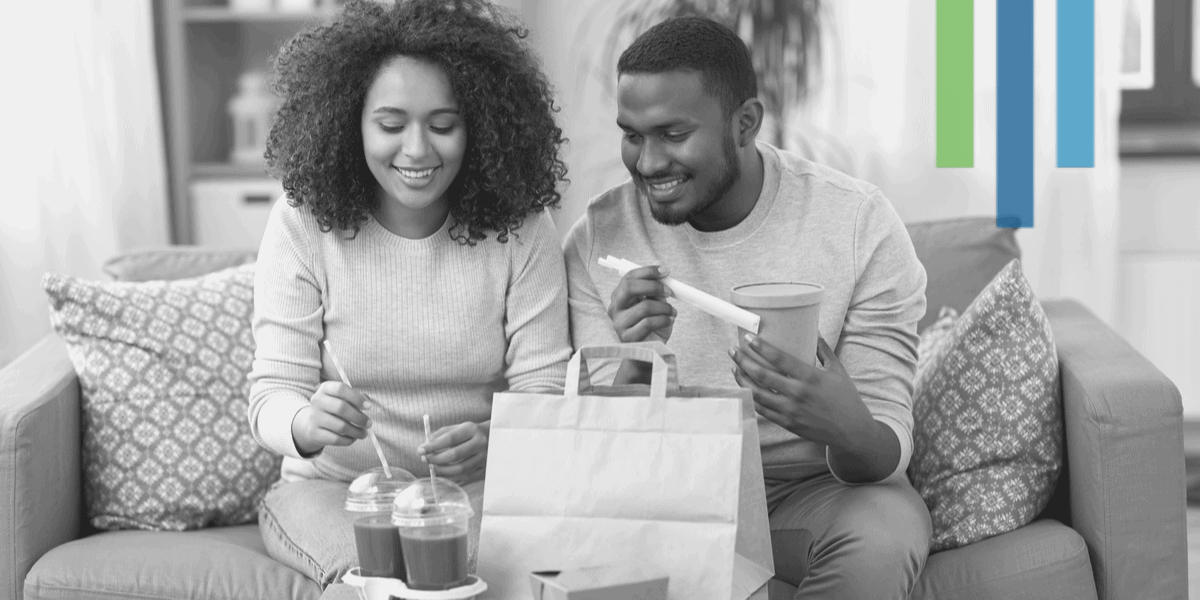 16 Dec

Making Food Delivery Efficient and a Great Customer Experience

Much of the world has had to make significant adjustments to cope with disruptions. Mobile ordering is here to stay. Ordering kiosks are gradually replacing face-to-face interactions. There were significant disruptions in 2020. But the next trouble is already on the horizon. It is more advantageous to future-proof your business than risk an unforeseen event that will turn everything upside down in every possible way. Food delivery is making that possible. Business Wire recently reported some major changes and investments in the shift toward food delivery too.

"The food delivery services market is poised to grow by USD 215.56 billion during 2020-2024, progressing at a CAGR of over 12% during the forecast period."

Now, let's put that thought aside and think of an example experience without delivery options available.

John wants to enjoy his favorite meal after the holiday feast, but the traffic is too severe to risk leaving the house. Or perhaps John just wants to spend the evening at home. Instead, he grabs a bag of Ramen and forgoes his favored Italian fare. Both lose out on the experience and enjoyment, not to mention the interaction that generates profit in the food industry. But what if it was changed to a delivery experience?

People still need to eat during any disruption, and they always want their favorite meals. However, the way they go about getting that food has changed drastically in 2020. And it's going to keep changing. The decrease in guests going on-premise was evident well before 2020's disruptions spurred digital food ordering systems ushering in the era of food delivery services. For restaurants and other venues to survive, delivering and ordering online must be efficient and satisfying.
Servicing Changes to Food Delivery Are Expected
Limits on occupancy, time spent at a venue, hours of operation, menu offerings, and delivery expansions are all signs of the new normal. There will come a time when things get back to the daily grind, but it's better to be well prepared than caught off guard. While changes to in-venue dining have changed, many places are not even allowing customers inside. The focus on delivery services is on the rise. It is changing the food and beverage industry's face in ways that may last well after the pandemic ends. Customers are beginning to anticipate and even expect these services. So, it is likely they will remain a fixture of the industry for many years to come.
Food Tech Trends and Ordering Services
Food delivery has always been a significant revenue source for restaurants, particularly those traditional delivery ideals, such as Asian dining or pizza. Across the smorgasbord of fares, the demand has snowballed in 2020. Many venues in the food and hospitality industries have had to make significant changes. Technology has played a crucial role in this shift as food tech trends move towards mobile automation. Things like on-screen menus, tech-based tools, mobile ordering, contactless food pickup, and special delivery options are the norm now.
Technology not only makes it easier for customers, but it can help restaurants as well. They can easily abide by changing regulations to keep customers and employees safe. It is also easier to keep areas clean and sanitized following minimal face-to-face interactions.
Technology and Meal Delivery Go Hand-in-Hand
Venues within the food and beverage industry have had to adapt quickly to meet customers' needs and demands. Despite the pandemic, customers still want and need to enjoy good food. According to TechCrunch, "a record $1.71 trillion was spent on food and beverages in 2018 at grocery stores and other retailers. During the same year, 9.7% of Americans' disposable personal income was spent on food — 5% at home and 4.7% away from home." These trends have continued to remain steady for decades. Considering the general state of things, we finally see a shift in the numbers towards greater food and drink spending through the advent of digital ordering. Unfortunately, exact figures are still unavailable as the uncertainty regarding the state of meal delivery remains subject to additional closures due to the pandemic. Regardless, when forced with economic downturns, takeout and restaurant spending are among the first cuts customers make. That's why restaurateurs' focus must be cutting overhead. And that amounts to using technology and food delivery solutions that can meet both customer expectations and stay functioning through disruptions.
The Growing Shift to Grab-and-Go Delivery
Along with the push for better and faster delivery options, the idea of grab-and-go food delivery is becoming more popular, says Angela Hanson of Convenience Store News. With this setup, customers can easily choose from pre-prepared and packaged options. Essentially, they can self-deliver by choosing from options that are ready to go from their favorite restaurants or even convenience store food vendors. As further explained by Hanson, "C-store retailers such as Valparaiso, Ind.-based Family Express Corp. have recognized the change in shopper behavior and adjusted their operations as a result. Having nearly tripled the size of its hometown bakery distribution center last spring, the operator of 75 c-stores in northwest and central Indiana has modified its assembly line to individually wrap doughnuts as they come off the line. Family Express also started baking muffins in a square shape to fit in the plastic wrappers."
It adds up to the 24/7 self-service models, allowing customers to grab prepped meals, scan and pay with self-serve kiosks, and go about their business. It's extremely efficient and promotes stronger foodservice profitability. And when paired with the mobile app, it takes on the characteristics of
Rather than having employees risk exposure to traditional food delivery, customers can quickly and easily choose themselves. This approach can reduce the time customers spend at a venue. It will also help limit face to face interactions. Grab-and-go options can again meet customer needs with a fast and easy option that requires no waiting.
It All Builds on the Customer Experience; Get Your Part Now
Much has changed in the food and beverage industry this year, and further change is expected. But the changes have highlighted weakness and reinforced desirable trends in the industry. Everyone wants a faster, more convenient experience. That holds unique implications for customers—using technology to order—and foodservice vendors—leveraging technology to speed fulfillment. It's a new type of food supply chain heavily vested in technology to hasten the process toward more delivery and pickup. After all, there's another thing to remember; food pickup plays a critical role for customers that use a third-party delivery service to get their favorite dishes. To begin the process for your business, contact Tacit today online or call for a free consultation.