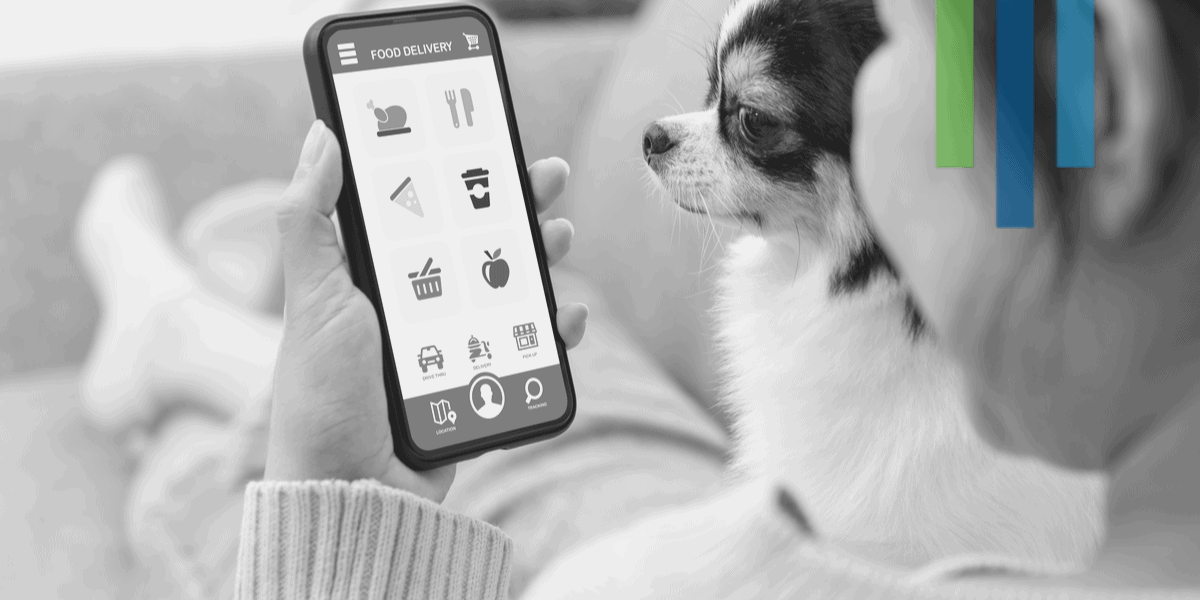 30 Dec

4 Fast Facts About Mobile Order-Ahead Apps for 2021

As recovery from a challenging 2020 slowly begins, even the most optimistic foodservice and food delivery managers know recovery will take time. It is going to be a long and hard recovery process in many service areas. However, there are ways to improve the speed of recovery and make the most of every order placed. Mobile order-ahead capabilities will lead the charge toward recovery. Order-ahead apps allow for contactless ordering, as well as a digital imperative in food delivery or pickup. Operators have turned to digital ordering capabilities allowing many large and small restaurants across the country to offer a positive customer experience.

That's the value of order-ahead capabilities, making things easier and more convenient for customers. With that said, in this article, we'll provide some facts surrounding mobile ordering apps going into 2021.
Where the Industry Stands With Digital Food Ordering and Delivery Services
While they are nothing new, the widespread use of mobile order-ahead apps and platforms within the restaurant industry has never seen figures like what has been seen in 2019-2020. According to OpenMind BBVA, "It is expected that the food delivery business will grow by 9.3% by 2023 resulting in the market volume of USD 134,490 Million. Currently, the biggest segment in the industry is Restaurant-to-Consumer delivery with an estimated market volume of USD 58,008 in 2019. This sounds a huge figure, but those who are involved in this business can presume that this number can be attained way before 2023 with a rapidly visible hike in the demand of the food delivery services and applications." These predictions add fuel to the fire around the growing use and acceptance of mobile order-ahead apps for the food and beverage industry.
Why?
That's an easy question to answer. In fall 2020, a PYMNTS.com study found that food delivery and order-ahead apps could climb 25.2% by year's end. However, the total is expected to drop to roughly 44.1 million in 2021, pending the reopening of more indoor dining spaces. There are going to be more considerations for operators to consider for mobile order-ahead apps and other digital food ordering initiatives. For instance, food service vendors will work to increase cybersecurity in addition to implementing more user-friendly interfaces for mobile order-ahead apps.
Why Mobile Order-Ahead Apps Will Still be Viable and Important in 2021
The use of digital ordering and third-party food delivery options has kept chains alive where others have struggled. That is a clear indicator that these go-to strategies will remain viable through 2021. Automation and digitization via mobile order-ahead apps will ensure a faster, easier customer experience. Even now as communities start to slowly open, customers remain cautious in dining out.
In the past year alone, major brands have continued to dominate through order-ahead options. As reported by PYMNTS.com, "Pizza chain Domino's stated that its takeout and delivery sales had increased 14 percent during an eight-week period ending in mid-May, for example." Even still, the demands are only growing. Yes, demand may contract slightly as restaurants open up more through 2021, but the overall trend is toward the growth of order-ahead apps. At the same time, many areas are implementing lockdown measures. According to recent news reports, vaccine distribution to the general public may not be available until summer 2021, making it imperative for operators to offer mobile order-ahead capabilities now.
Mobile Order-Ahead Apps Provide a Path to Deeper Customer Engagement thru Analytics
Customers are not simply turning to mobile ordering due to necessity. Operators were already adopting digital ordering solutions before the pandemic ushered in seismic growth in digital ordering adoption. The adoption of technology in foodservice has provided a path to deeper customer engagement and improved customer experience as operators leverage data to analyze and get richer insights.
Deeper customer engagement allows operators to more intimately understand customer wants and needs. Leveraging data and analytics that taps into those wants and needs, provides a road map for operators to adjust strategies and tactics to further improve the customer's overall experience.
Consumers have quickly embraced mobile order-head apps for food and beverage delivery. In addition to more deeply understanding what customers want via data analysis, digital food ordering also gives operators an opportunity to test new concepts and introduce new menus. As operators implement more order-ahead capabilities, integration with delivery becomes more seamless. It's also worth considering the general increase in curbside pickup. It rose 11% within the first few months of the pandemic. While it may seem disconnected, there is a bridge between the two. Curbside pickup and order-ahead are the foundation for delivery. That propagates the whole process.
Embracing Mobile Ordering Apps Is Critical to Brand Survival
The move towards online ordering services is not new. It has been gradually growing for several years now. However, global events over the last few years have stimulated a surge. Operators that fail to successfully implement order-ahead apps and more convenient delivery service options may struggle in 2021 to increase sales and gain market share. Find a technology partner who can serve as your guide to implementing digital ordering solutions, customized to your business needs by contacting Tacit.