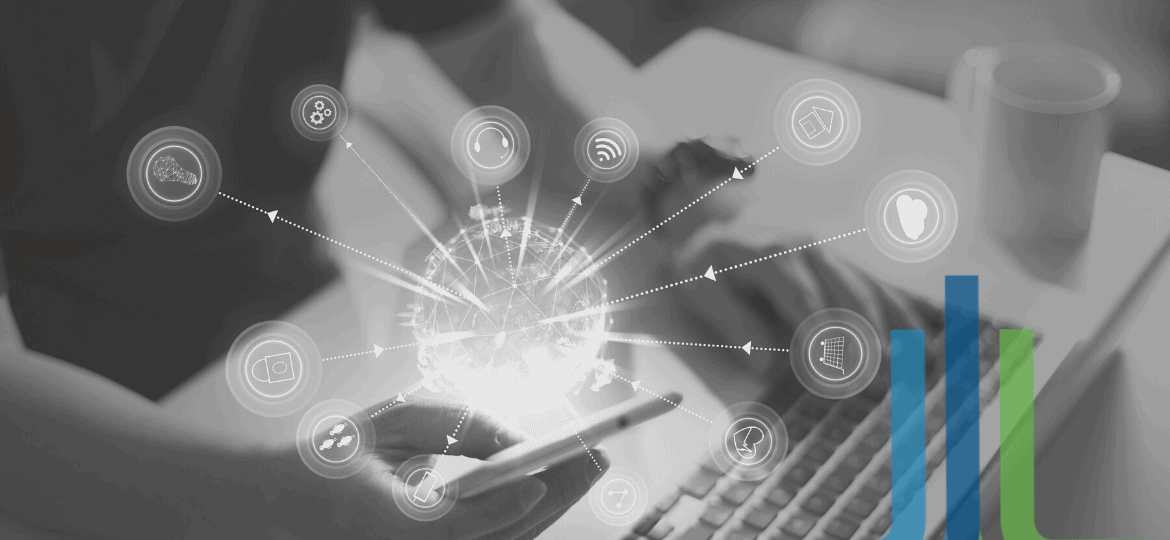 09 Apr

What Is the Difference Between Online Ordering, Mobile Ordering and Web Ordering?

With all of the emphasis on technology, automation, and innovation today, it becomes easy to confuse words and forget nuanced differences between systems and terms. A key difference needs outlining regarding ordering systems and technology – what do online ordering, web ordering and mobile ordering systems entail. And where and when does one begin and end.

The food and beverage industry and the restaurant and hospitality markets can benefit from a sound mobile or online ordering system. And 70% of a restaurant's total digital orders derive from its branded app or website. For this reason,  foodservice providers need to embrace this innovative technology with a richer mobile user experience and leverage access from any device. The whole process takes on a more substantial digital and online ordering value. For that reason, it's imperative to recognize the fundamental differences between online ordering and a mobile ordering system and what that means for the modern restaurateur.

The terms mobile, web and online ordering are usually interchangeable, and at face value, this is essentially true.

Mobile app ordering and website ordering can exist side-by-side. The combination forms what is often referred to as online ordering, just like any order processed via the internet. And customers want the convenience and the choice of using either the website or the mobile app. Lacking one option will inevitably lead to missed opportunities to connect with a portion of the foodservice industry customers. 

An online food ordering system allows foodservice businesses to accept and manage orders placed over the internet. Online ordering systems have two core functions. First is a website or mobile app for customers to view the menu, order and pay. The second is an admin back-office interface for the restaurant operators to receive and manage incoming orders.

Web ordering has been around for several decades, starting with Pizza Hut in 1994, reports QSR Magazine. However, the original idea has evolved well beyond its initial meaning. 

Web ordering is a catch-all definition that includes any order from an HTML-based web app. In other words, web ordering uses an internet browser on a mobile, tablet or computer to access menus and place orders with your favourite restaurant brand. Today's restaurateurs can integrate website-based ordering to their existing websites and allow their customers to pre-order and pay directly from the company website for pickup or delivery.

SAMPLE WEB ORDERING FLOW:
Mobile ordering is a view of online ordering that's amplified. Mobile ordering apps represent an intuitive version of an entire website with a better user experience that makes it easier for customers to submit orders anytime, anywhere from their mobile devices they use every day.
Technically a mobile responsive website with online ordering can be considered mobile ordering however, these days, mobile ordering refers to a downloadable iOS or Android native app for ordering online.
A native mobile application provides a richer mobile experience, leverages in-app messaging and more. A mobile ordering platform consists of the full functionality of mobile devices, including GPS, cameras, and mobile wallets, to create more immersive experiences.
With a mobile app solution, foodservice operators drive efficient, personalized communication enabling operators to send the right message to customers at the right time. For example, a brand may send a personalized, compelling offer an hour before lunch to customers with in-app notifications to drive foot traffic to the store.  Using the mobile device's GPS, operators can communicate with customers based on their location and target customers within a predefined area.
There are other functionalities operators can deploy with a mobile app solution, such as:
Using the smartphone camera to scan-and-pay, self-checkout or earn points in-store
Paying with Apple Pay or Google Pay on smartphone
Integrate mobile ordering with existing app via a software development kit (SDK
SAMPLE MOBILE ORDERING FLOW
At its foundation, a mobile experience capitalizes on the functionality of a mobile device. Its typical order flow is also more meaningful. 
The contactless nature of mobile ordering makes it relevant during the lockdown period experienced during the pandemic. As restaurants reopen, whether for takeout, delivery, or even dining on-premise, mobile ordering offers a contactless solution. The entire ordering process is done on the consumer's device, eliminating contact at each stage. The convenience of browsing a menu, ordering and paying digitally provides consumers with an easy and safe ordering experience. 
Increase Your full, Digital Ordering Capabilities with a tacit partnership
While there will always be arguments over when online ordering ends and where mobile ordering begins, there is one ultimate truth: online orders via web-based options could leave guests wanting more. Yet, only using an app as mobile ordering systems and food ordering apps also runs the risk of leaving other customers wanting more. 
There is a delicate balance that restaurateurs must strike to reach customers where they prefer to order. And since it all boils down to using the internet, it's always best to start with web-based orders for brands without any existing presence. However, it's also imperative to not lose sight of the long-term goal and apply that to expand into mobile ordering capabilities that are responsive and flexible. 
Beyond online ordering and mobile ordering, operators must also consider other "digital" options for ordering and serving customers where they are and where they want to order that's the most convenient for them. Other "digital ordering" options to consider are adding third-party delivery capability, table-side ordering, and self-serve kiosks. There's a lot to consider in today's modern food ordering landscape.
As a result, the idea of implementing a mobile ordering or even a web-based ordering process can feel overwhelming. However, that's where dedicated solutions and white-label services, much like Tacit, can add value. By connecting everything and working with a dedicated technology partner, Tacit effectively brings the full lineup of experience, quality, and digital ordering craftsmanship to the table. That further combines both approaches and helps the food, beverage, and hospitality industries stay competitive and profitable.  Connect with Tacit to get started.