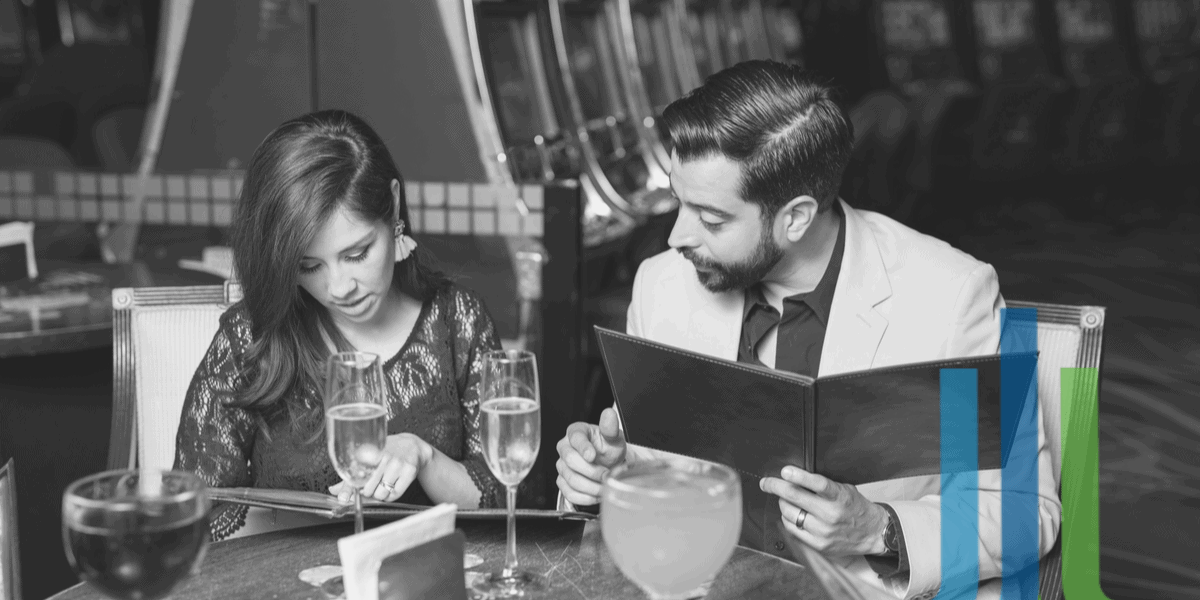 01 Apr

Casino Foodservice: 5 Ideas to Go Beyond the Buffet & Into a Digital Ordering Future

The food and beverage industry has experienced remarkable growth in recent months. And that was well before the pandemic changed everything. Prior to the pandemic, casinos had already started working to overcome their outdated business models, including introducing digital ordering on gaming floors and thinking about hotel foodservice could be a life-saver to the struggling industry. Casino foodservice began shifting toward a way to tap the upscale fine-dining concepts that could attract everyday diner-goers as well as those interested in the slots. And that's even more important considering that while overall revenue at non-hotel casinos fell, the food and beverage sector in casinos rose $4 billion in food and $1.9 billion in beverages over the last five years, says Foodservice Equipment & Supplies.

The seismic shift in how these brands operate depends largely on what customers want. And in casinos, the pandemic simply pushed the need for renovation to a fast-track. Instead of the full-service buffets, they are repurposing the space and boosting profitability. But it's much more than basic redesign and can best be defined as five key ideas that go beyond the buffet and into the digital ordering future.
1. Casino Dining Areas Are Changing to Create More Efficient Profit Centers
Casinos are more than gaming-only properties. Some may provide lodging or serve as full-scale resorts, and once that guest moves from a gamer to an overnight guest, food and beverage options become the next most lucrative way to add value. Yes, there is an argument to redesign the buffet as fine-dining areas that also promote safe, contactless and socially distant spaces. And digital ordering does offer a way to increase guests. Plus, casino kitchens can offer curbside service, bring meals to slot machines and offer in-room dining, even if those rooms are unoccupied, for those that wish to have a truly unique and safe casino foodservice experience.
2. Casinos Have Embraced New Carryout and To-Go Services by Using Technology to Point the Way.
Speaking of curbside, carryout and to-go services are further giving casinos new revenue streams to add. Sticking to the need to maintain safety and possible occupancy restrictions, casinos can still use their in-demand kitchens as a resource. That resource further resonates as 77% of adults plan to order food for takeout, delivery or through the drive-thru in the coming months, found a National Restaurant Association report from Spring 2021.
Now that has combined with pent-up demand for on-premises dining options, which has remained above 50% for the past year. As a result, casinos have an opportunity to use technology to offer those on-premises experiences as reopening continues while also catering to the masses that want to-go service.
Plus, there are other opportunities to combine loyalty programs to boost perceived value to guests. For instance, redeeming gaming loyalty points as rewards for takeout meals or vice versa for those coming to pick up orders via curbside. And with online menus, all those opportunities can be easily marketed and presented to guests, whether visiting the site for the first time, playing a game or enjoying a 5-star meal as a fine-dining area that was once a crowded, bustling buffet.
3. Service and Experience, Including Online Ordering, Integrated Gaming and Even "Slot Server Call Systems" F&B Will Define Casinos' Successes
With all the rush toward digital ordering in full display across the food and beverage industry, but there's another core way to go beyond the buffet. Think about it. In areas known for casinos, they tend to be very densely located. For instance, Arkansas Online noted that in northeastern Oklahoma, there are 11 individual casino properties. And the gaming is all relatively similar. So, brands need a way to distinguish their properties. That inevitably leads to the culinary side of the experience.
For casinos, it comes down to integration. If guests can order online, that's one option. The other is to bring that same ordering functionality to the game console itself. So a "Call Attendant" button might actually open an entirely new menu in the new age. It could present the full menu, provide a way for guests to pay, and do it all without missing a beat. That's a real advantage, and it will be critical to how casinos can redefine their business concepts going forward.
4. Casino Foodservice Will Look to Merge With Entertainment Venues to Offer In-Seat Ordering and Concessions
Casinos also naturally tie into entertainment venue ordering. For instance, casinos could further bridge food and beverage with experience. FSR said it best when describing casino dining: "It's not a restaurant, and it's not a club; it's a place where dining is just the beginning." While that includes in-seat ordering and concessions, it holds another opportunity.
Consider this. Guests want the experience. Some casinos have taken to offering performances and other entertainment during meal service as a way to bring new experiences to the dining area. That's an absolute winner for today's customers. Because they can enjoy a safe, contactless and socially distanced meal and a show, they are more likely to return. It's that simple. And it will not be surprising to see more casinos look to merge experiences with dining as the industry continues reopening.
5. Casino Foodservice Vendors Will Look to Unify Digital Ordering Via a Single App to Track Loyalty Rewards, Order Status, Payment and More
Aside from the slot-machine ordering and integration, guests can always order by phone. And since there is a great need for contactless, safe service, using their own devices seems like the best solution. It also helps to reduce strain on investing in new equipment or kiosks. Together, digital ordering and POS integration make the full order process easier and allow staff to focus more on what really matters, making guests feel welcome and engaged. Regardless, the strategy is not to eliminate technology, but to include technology to meet guests wherever they prefer to order.
Enhance Casino Foodservice With Tech-Driven Engagement Among Guests
Casino foodservice is evolving in the wake of the pandemic, but the reality tells a different story. That progression was bound to happen, pandemic or not. The secret to success rests with technology, integration and comprehensive digital ordering for casino foodservice. Connect with Tacit to learn how your brand could rethink its casino foodservice strategy today.