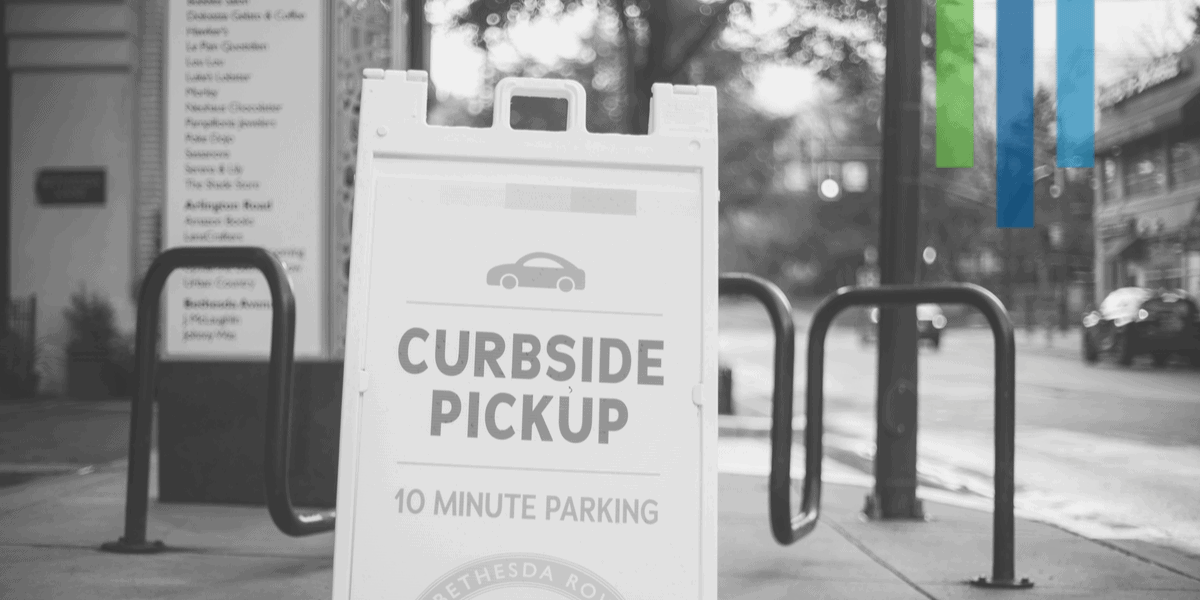 13 Jan

Top Foodservice Industry Trends for 2021

The past year has been one of unprecedented change and adaptation within the foodservice industry. Of all the ways restaurants and other food and beverage locations adapted to meet customer needs, the focus on digital innovations was the most impactful. The question becomes what foodservice industry trends need to be embraced and continued moving into 2021?

Now, growth in the industry is on track to rebound. As reported by Food Processing, "Overall, the total restaurant category is projected to grow 7.4% in 2021 off of an annual decline of 28% in 2020. Quick service restaurants (QSR), which have done significantly better overall, are expected to recover more than half of the spend the segment lost in 2020. Full-service restaurant segments, including Midscale and Casual Dining, will not see the same rebound as QSR, growing only 3.7% and 4.7%, respectively." Data projections like this demonstrate a continued focus on the digital and automated foodservice industry trends. These trends have kept restaurants and other foodservice locations remain competitive and can help do the same in 2021.
Cashier/Worker Shields Will Stay in Place and More Are Likely to Come
In the early days of the COVID pandemic, protective shields around checkouts and high traffic areas were among the first measures implemented. They have proven to be effective and relatively affordable. This means shields and partitions are likely to remain well past the worst of the pandemic and may well become the new norm in worker PPE moving forward.
Indoor Dining Will Return With an Over-the-Top Flair, Including New Digital Integrations and Value
It may take some time to get back to something resembling normal levels. Indoor dining will make a comeback. When it does, this foodservice industry trend will look different with sanitation stations located through public spaces and social distancing dividers everywhere. Lessons learned from in-seat and mobile ordering, contactless payment, and digital services will keep customers and employees safe. And thus, understanding and applying the long term value of new digital integration trends will be essential in 2021 and beyond.
More Brands Will Test and Launch New Foods/Menus Across Digital Ordering Apps
Many foodservice industry trends that are being seen in 2021 are carried over from trends already started in 2020, but may have taken a backseat to mentions in industry publications. Many remember the launch of plant-based foods, like hamburgers, that made it into many commercials of large quick-service restaurant brands. And now brands are looking to reinvent their menus. Burger King is in the midst of an entirely new branding strategy. There is a stronger focus on mobile ordering and delivery options. Both trends have robust customer support, and there is no indication of things reverting in the years ahead. Drive-thru will grow as curbside expands, and both are more sustainable. Mobile ordering apps have proven to be customer-supported across the board. Ghost kitchens and virtual kitchens, or so-called "dark kitchens," will play a role in allowing brands to test new concepts, introduce menu items and assess their menus going forward. Plus, the ghost environments lower overhead expenses and create more efficient kitchens too. In some cases, ghost kitchens may even be devoted to servicing orders deriving from third-party marketplaces. It is all about variety and diversifying services to reach customers through their preferred digital food ordering channels.
Sanitation and Safety Protocols will be Top of Mind
While sanitation has always been key to fighting the spread of pathogens throughout the foodservice industry, it will by no means fade in the years to come. The use of sanitation practices, such as hand washing and sanitation stations, is only expected to grow.
Meanwhile, vendors are working to train and retrain staff on proper safety practices, thorough hand washing techniques, and safe food handling practices. That needed training also applies to table service as well, giving staff a better understanding of how to interact with guests and minimize physical contact or exposure. Of all the 2021 foodservice industry trends, this represents a focus that should remain in place. And that is regardless of how quickly the pandemic fades away.
Layout Will Be Dine-In-, Delivery- and Pick up-Conducive and Socially Distant
As things slowly get back to some semblance of normalcy, many brick-and-mortar locations are changing in response to the COVID crisis. Changes to interior layout, customer flow, and public access areas will be critical to help ensure social distancing and sanitation practices can still occur. The same will also be valid for the employee areas and food prep stations as well. Many restaurants realize they must offer dine-in, carry-out, curbside, and delivery options and even be willing to branch into other virtual options to survive. As an example, more brands will leverage pick-up lockers and curbside services to reduce face-to-face interaction and add value.
Foodservice Vendors Will Look to Reduce Waste
For the most part, when all industries are struggling to adapt and recover, foodservice vendors will want to cut costs where they can. Ensuring there is as little waste as possible, both in food and in finances, is vital. It will be easier for restaurants to adapt and survive this period of recovery if they do. Smaller portions, customer-focused ordering, smaller menus, and better employee training are some of the foodservice industry trends that are likely to be seen in 2021.
Tableside Bill Splitting & Payment Will Become a Must-Have
Foodservice industry trends related to group payments, bill sharing, and cashless payment options have always existed. However, they came to be expected during the COVID pandemic and are likely to become normal. Giving customers ways to order and pay remotely or in a contactless yet secure manner will be crucial to recovery. This will be one of the essential solutions for continued recovery in the year ahead.
Complex Loyalty Programs Will Get a Boost of Simplicity Through Integration
In terms of encouraging customers to return and to continue to do business, loyalty programs have always been a popular method. However, in a post-COVID industry, this is one of the foodservice industry trends that will likely see many changes. Rewards will be simplified and straightforward to keep customers satisfied and willing to come back again and again. Customers will look for restaurants that take their safety and comfort seriously and be content with honest and straightforward rewards.
Align Your Brand With These Foodservice Industry Trends for Success in 2021
Within the food and beverage industry, a lot has changed due to the COVID pandemic. Many of the trends and changes that have been embraced and implemented may very well be here to stay. Many adaptations are likely to continue from increased sanitation measures and more frequent hand-washing to change in restaurant interiors and mobile ordering options. The year ahead is full of potential but will require a continued focus on safety and convenience well into 2021 and beyond. Contact Tacit today to learn more and to get started.