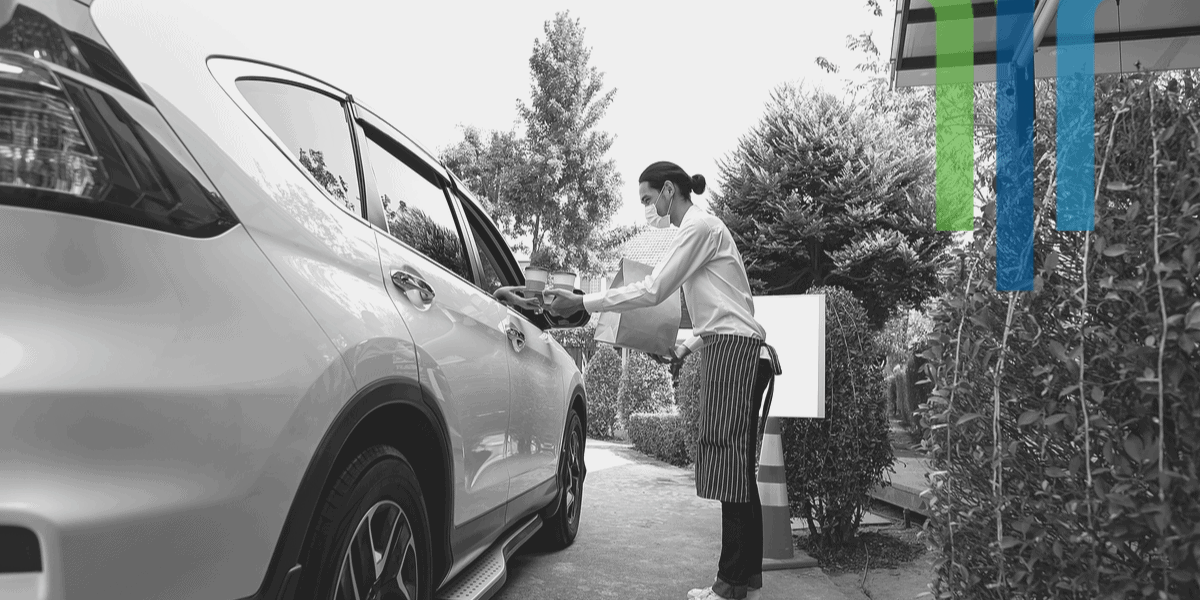 21 Apr

Delivery Is the Hot Topic, But Curbside Delivery Is Driving Revenue & Profits

The entire last year in the restaurant industry proves the industry can adapt to anything—lockdowns in the industry forced restaurants to expand existing dining options, such as curbside delivery. Delivery began to take off when apps, such as Uber Eats, SkipTheDishes, and DoorDash, surfaced in the modern, handheld world.

While convenient, delivery does not offer the same experience as curbside delivery. And operators need to know a few things about the differences and how curbside is another tool in the box for operators to drive engagement, higher revenue, and better customer experiences, especially as the industry looks to survive a pandemic-induced labor shortage and the growing customer demand for contactless, safer experiences, reports Foodservice Director.
Why Curbside Delivery Drives Profits and Revenue
Restaurant and foodservice operators know they must stay competitive and continue to meet consumer demand alongside current services by folding in curbside delivery capability.
As the pandemic persisted, limited interaction between staff and customers created the need for more sanitary, contactless ways for customers to continue eating food from their favorite restaurants.
Restaurant operators also had the goal of optimizing operational efficiency by gaining more control over ordering channels and better responsiveness to consumer demands.
Customers have adapted to eating off-premise and quite simply, expect safe ways to pickup their food. By doing so, operators also found a way to avoid the costs of third-party delivery, which can be 30% or more, while still turning the "online ordering" tables. Yes, it does involve taking on additional expenses, like takeout containers or food runners. However, those added costs can help your brand apply the massive infusion of technology and grow despite uncertainty. And according to QSR Magazine, most restaurants use more technology than they did just two years ago.
Simply buying technology will not create the operational efficiency needed to root out cost wastes. As such, brands maintain their cash flow and keep more people on the payroll, reducing waste continuously as well.
Tips to Consider when Rolling out Curbside Delivery
There are many ways curbside delivery allows for new techniques to attract and engage with new and existing customers. Operators can consider the following when looking to roll out a new curbside delivery initiative:
Enabling customers to get out of their house. This seems insignificant; however, many people do not get to do activities like they did pre-pandemic. Allowing for curbside delivery empowers people with a way to enjoy their favorite meals and experiences without sacrificing on the need to reduce person-to-person contact.
Curbside delivery meets consumer demand. Pent-up demand for eat-in experiences at restaurants is higher than ever. A recent survey from the National Restaurant Association found that 83 percent of adults said they aren't eating at restaurants as much as they'd like. In fact, a recent Constant Contact survey found that 44 percent of consumers listed restaurants as one of the first small businesses they dream of returning to patronize. Offering curbside delivery allows operators to meet this demand today, capturing this pent-up demand much sooner than competitors.
Creating a safer, contactless customer experience. Curbside delivery grants restaurants that face to face interaction they want while limiting the amount of time spent on each exchange. That also includes using appropriate packaging to ensure the food stays at the proper temperature and keeps liquids from spilling. Regardless, it's all about creating an interaction with as little human interaction between staff and customers as possible.
Providing a positive customer service experience. Many restaurant customers tried contactless food ordering options for the first time during lockdowns out of their desire to still order from their favorite brands. By doing so, customers grew accustomed to ordering products online and going to the store to pick them up across many industries, like grocery or clothes shopping. For example, Tacit has worked with brands to implement "I'm here" functions that can collect license plate data, car color, or pickup space numbers to notify staff of a guest's arrival. Therefore, many customers will want this experience of relaxing in their car while they tap the button on their phone in either an app or online experience that notifies the restaurant the customer is in a specific parking spot and ready to receive their order. To generate positive customer experiences, operators will need to have curbside delivery capabilities and match experiences offered by some of the largest brands.
Staying competitive with delivery apps. Third-party delivery applications are fantastic ways for operators to grow brand awareness and extend their offerings within these massive marketplaces. However, adding curbside delivery is a way to gain full control over the process, allowing the ordering to happen in the operators' system vs. an aggregated third-party marketplace, reducing the need to add charges or give some share of the revenue to a partner.
Another factor to consider is using and enabling online payments. Online payments streamline the whole process for both your team and your staff, reducing wait times and letting you focus more on serving more guests.
Creating new bundling options. Part of the allure of curbside delivery comes from the ways in which it can change. For instance, brands can offer family means and other promotions to increase value. In some cases, that may even include offering "foodservice-groceries," which can be a great help for customers that want a faster way to get dinner and a gallon of milk or essentials without an extra trip to the grocery store.
There's another opportunity to build value too through analytics and technology. Since the experience begins with an online order, it creates a massive data stream. That's information to better market your brand, connect with customers and even create customized promos to attract reorders too.
Improving overall profitability with curbside delivery. According to FSR Magazine, "Curbside can be the most profitable off-premise option for operators." Why? Instead of having to pay a third party delivery company or staff to deliver to the customer or employ a greeter to take the order, the customer does the work of ordering and paying online, lowering total labor costs. Often, online ordering, due to suggestions in-app for add-ons, results in a higher overall check size. With all of that combined, operators are seeing more revenue at higher profit margins. However, ultimately, operators will also need to integrate ordering into existing restaurant operation technology, like a point of sale (POS) system.
Integrated Ordering With the POS Is Critical to Curbside Success
Optimizing curbside delivery processes is paramount for operators to reach their goals. Optimization occurs when curbside delivery is integrated within an overarching digital ordering strategy that is omnichannel to reach customers where they want to order.
Omnichannel capability, also known as providing the ability to order in any channel and capturing revenue over and over again requires a frictionless, efficient ordering and delivery experience. To achieve this outcome, operators should launch curbside delivery capabilities within a digital ordering program that integrates all data and process flow into the POS.
Unifying all of the systems certainly creates a best practice. Having all systems separately that do not communicate, leads to inefficiency operations, high error rates, and generates backup orders, thus producing lengthy wait times or lost orders.
Refiring an order throws the entire restaurant process out of whack and angers patrons and curbside customers alike. This can get overwhelming for restaurant staff, especially with in-person, online, phone, or app ordering.
The goal remains: keep consumers and partners happy, and the money will flow. Keeping track of it all manually or not integrated will be overwhelming. Integrated ordering with middleware systems will allow for flawless execution for an operator's omnichannel digital ordering strategy.
The Best Plan for Restaurant Revenue Growth Combines All-Ordering and Pick-up Options Into One Strategy
Curbside delivery has proven to be the backbone of the industry throughout the pandemic. Condensing all systems into one strategy ultimately provides a way to gain revenue and keep the same customer service experiences. This may become the new standard, so combining all ordering methods proves lucrative, innovative, and more convenient for the industry. Connect with Tacit to learn more about how your brand can build a more engaging and profitable business model through curbside delivery today.