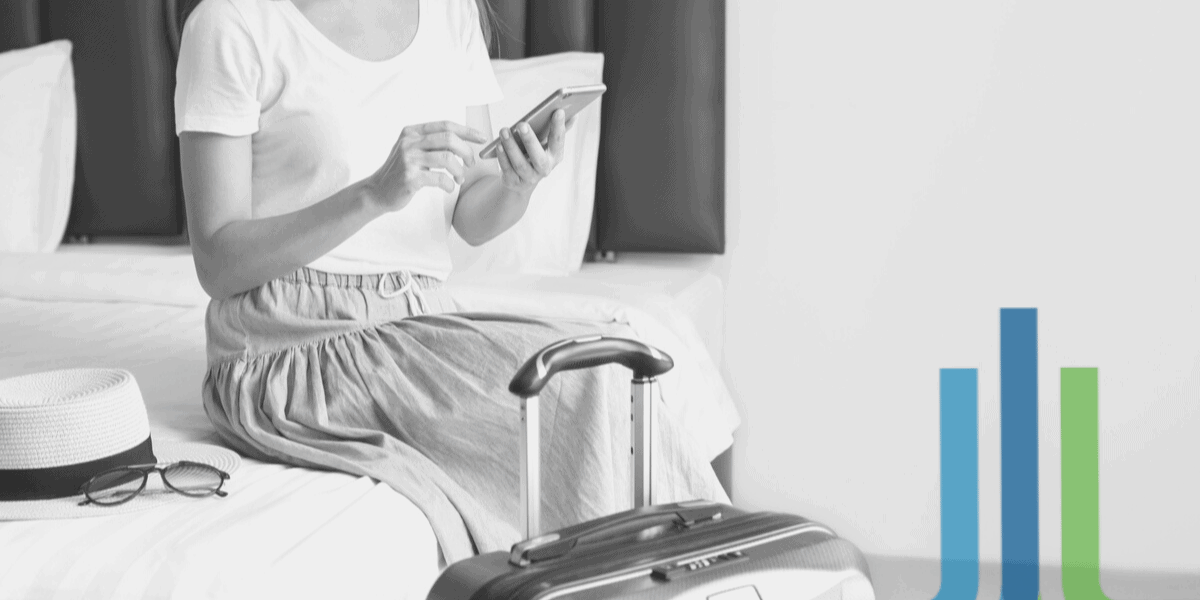 17 Mar

Innovations in Hotel Food Ordering App Technology to Know

While the idea of ordering food and groceries online has become common, the idea of getting room service with a hotel food ordering app remains new and unique. Many hotels and resorts across the country have had to change the very basics of the services they offer. Even the very basics of room service, customer service, and food ordering have changed and trended in new directions considering the global pandemic and the effects it has had. Now, resorts allow employees to work from anywhere or even stay on-site to promote safety. Meanwhile, meeting rooms may sit idle, and hotels are rethinking how these spaces are used, even remodeling when necessary or launching new foodservice options. Innovation and continued technological improvements continue as the primary ways how hotels and resorts stay afloat. Regardless, technology innovations empower hoteliers to adapt to a new age. In this article, learn about the innovations in hotel food ordering, primarily driven by ordering food via a mobile application.
Ghost Kitchens Have Greatly Expanded Hotelier Foodservice Options
Implementing the idea of a "digital ghost kitchen" concept can save money as well. This approach uses a hotel food ordering app to connect guests with food and room service features. It is a concept that remains popular within the industry. Larger hotels and resorts can opt to still offer in-house dining, while also offering delivery, cafeteria ordering, and to-go options as well. Ghost kitchens make it easier for hotels and resorts to prepare simple and easy-to-deliver food. Service can be provided on-site or by partnering with local third-party restaurants and businesses. This new normal has the potential to revolutionize the hospitality industry.
Technology Creates an Engaging, In-Room Experience
Many hotels also provide in-room hotel food ordering app devices that allow guests to order room service quickly and easily from the comfort of their room. Everything is provided for them and allows for on-demand access to room service and contactless food delivery. The innovative approach of using online services and mobile hotel food ordering apps has proven extremely popular among guests. The option has proven quite profitable for hotels and resorts as well.
And in some cases, that is taking on entirely new applications. For instance, some hotels are using unoccupied rooms as private dining areas for families or guests. The meals are prepared by the kitchen in the hotel, and it promotes a completely safe and contactless experience while ensuring the guests are not at risk in a large dining area.
Integration of Hotel Technology Will Save More Money With Hotel Food Ordering Apps
Technology and industry trends remain the way of the future for the hospitality industry as a whole and are continuing today with hotel food ordering apps. This integration can save hotels a great deal of money. There's additional evidence that cuts to the food and beverage overhead budget could have a dramatic impact on overall profitability, according to a report by Colliers International, "Data from a sample of 65 five-star hotels across the MENA region reveal that over half of a hotel's payroll expenses originates from the F&B department. Rooms payroll contribution ranges from 30% to 33%, whereas in the F&B department, that percentage is between 55% and 59%. Furthermore, profitability for rooms is 77%-80%, and for F&B it's 35-38%." The adoption of technology will save hotels time and money and resources, thus increasing profits and reducing expenses. It has also been shown that guests likely will take advantage of services if they can quickly and safely place an order. It makes it easier for them to make the step from thinking about ordering to placing an order.
Hotels Tap the Value of Loyalty Programs to Engage and Attract Foodservice Vendor Orders
The final way to boost guest utilization of hotel food ordering apps while also attracting new vendors and delivery partners is through loyalty programs. Pairing guests with their favorite restaurants with order-ahead features is a popular perk. Also rewarding them for their patronage and loyalty remains a great way to stimulate more interaction. Making it easier for guests to take advantage of services, while adding on additional rewards, represents a proven method that has worked for foodservice providers for years. And it can also work for the hospitality industry during these times the demand innovative thinking. Rewarding guests for using provided services is a great way to encourage further utilization.
Boost Resort and Hotel Revenue With Digital Ordering Technologies
Utilizing hotel food ordering apps and platforms has remained the solution to the hospitality industry's foodservice dilemma. Hotel food delivery and ordering apps continue to change the way people think about dining and safety. To survive, the hospitality industry must adapt and grow to meet the needs of its guests. Utilizing digital ordering technology is the best and easiest way to endure these trying times. It's time to evolve your hotel food ordering strategy. Connect with Tacit to get started.