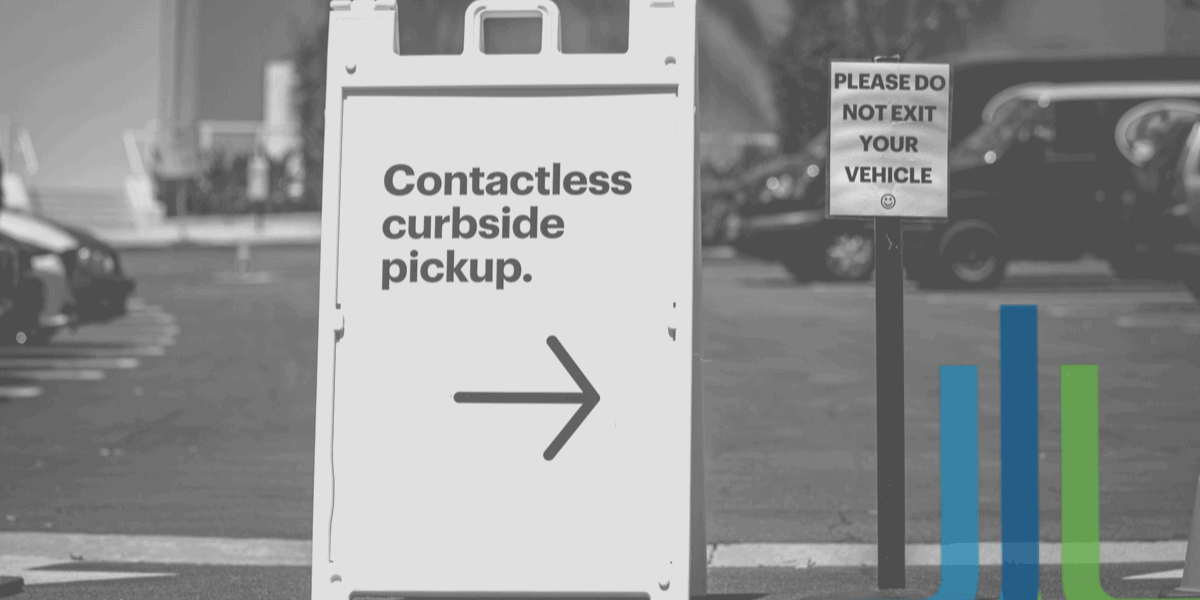 24 Feb

Curbside Pickup & Contactless Food Delivery: 6 Tips for Foodservice Operators

Digital food ordering options have changed how customers interact with restaurants in many ways. Shifting customer demands and new technologies have pushed curbside pickup and contactless food delivery services to new levels while creating an everlasting restaurant online ordering surge. According to a recent study, published:
Although COVID-19 was undeniably the catalyst, consumers have signaled that behaviors picked up over the last year are here to stay. Nearly 80 percent of consumers have utilized curbside pickup in the last month.
And some brands have seen stark increases in sales following the increased demand for more extensive, safer, and faster contactless food delivery options. Operators need to understand contactless delivery advantages and put these tips into action.
1. Create a Dedicated Space for Delivery and Curbside Pickup
A dedicated service area can go a long way to reduce the risk of spreading germs and increase safety for guests and team members. Of course, that all hangs on the operator's ability to show customers where to go with signage, making it clear which contactless food delivery orders are picked up in different locations. It also includes possible inside or outdoor dedicated spaces for curbside pickup and contactless food delivery.
2. Avoid Crossing of Queues of Delivery Drivers and Pickup Customers
One common issue seen in some regions regarding contactless food delivery is order queues. If the queues get mixed into one, it can quickly get out of hand. Things will soon become overwhelming for employees and customers alike. Every method needs to stay separate and distinct. This helps maximize the long-term value of the services provided.
3. Retool Packaging for Grab-and-Go Fare and More
The increase in demand for grab-and-go fare for curbside pickup and contactless food delivery also means ensuring the packaging is tamper-proof or tamper-evident. This tip also helps to build trust between customers, drivers and kitchen staff alike.
4. Create a System for Organizing Orders by Status and Source
Increased use of all ordering channels mandates superior organization. Restaurateurs need to create workflows to separate orders by channel, consider using shelves or tables to separate bagged orders and integrate systems. It all promotes efficiency to reduce missed orders, confusion and complaints, regardless of whether it's third-party delivery orders through SkipTheDishes, Uber Eats or DoorDash, or an internal ordering site.
5. Communicate Clearly With Customers
Customers want to know what exactly your brand is doing to enable contactless food delivery and curbside pickup. By keeping those procedures visible and accessible on your site, via physical signage and with active social media engagement, restaurants can effectively get the message across. Together, proper signage helps customers feel safe and secure while placing orders, waiting for pickup and more. That's a real advantage in the new normal of restaurant digital ordering and management. 
6. Remember Contactless Protocols When Handing Food Over to Drivers or Guests
The need to stay contactless is not solely for customers. Restaurateurs need to avoid contact with drivers, and drivers should pay attention to where customers want food dropped off, use appropriate hand sanitizer, wash their hands, or take other measures to improve safety. It doesn't matter whether the food comes from a ghost kitchen or a typical restaurant. These steps should be followed with each and every order requiring contactless food delivery or curbside pickup. It's that simple. 
Be Ready With the Right Contactless Food Delivery and Curbside Pickup Strategy by Partnering With Tacit Today
Curbside contactless food delivery, mobile ordering and payments, and improved customer service remain keys for growth and survival.  Adjusting to the demands and adapting to the ever-changing landscape can present a challenge. Things like average order value, food delivery timing, and customer satisfaction must remain front and center. Contact Tacit today to get started with your implementation or integration of contactless food delivery services now.