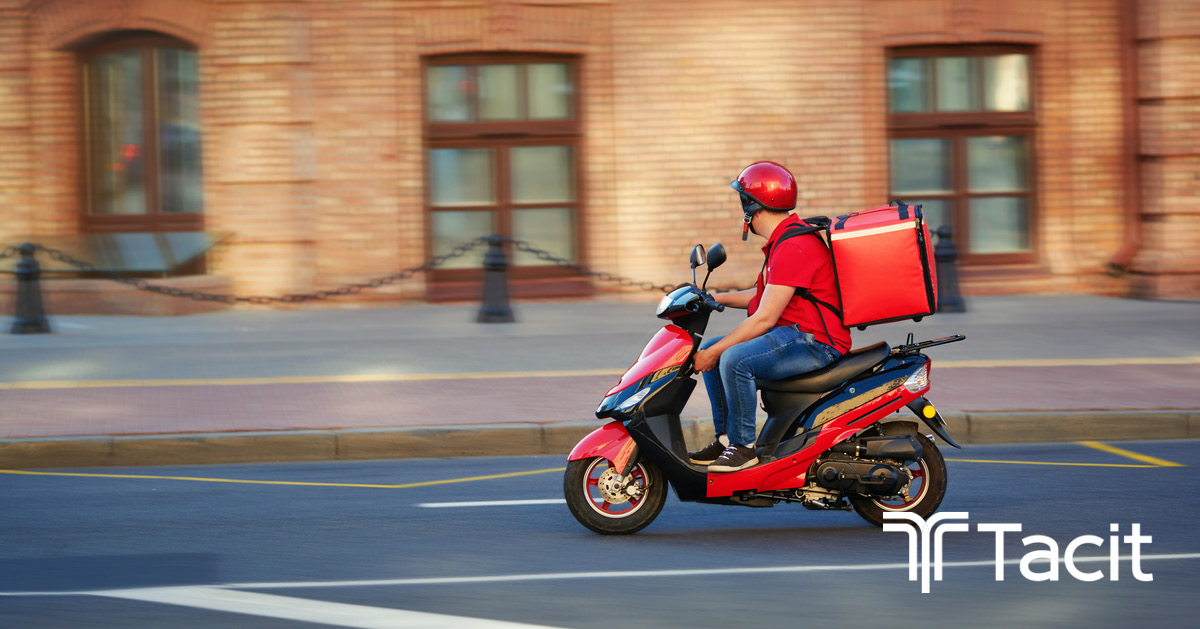 14 May

What's Driving the Increase in Curbside, Drive-Thru & Digital Food Delivery?

The rise of digital food delivery is nothing short of astonishing. Digital food delivery encompasses a host of restaurant ordering capabilities that go well beyond the traditional four-walls of restaurants. According to GrubHub, "there are delivery-only operations that accept orders solely online—through apps and websites like Grubhub. With no need for a brick and mortar location, the "restaurant" only exists online." In addition, digital restaurant orders have finally taken online ordering by mobile apps by storm with 60% deriving from a mobile device, says Restaurant Dive. To keep aligned with the trend toward more digitally powered food delivery, curbside, and drive-thru services, restaurateurs need to understand the challenges that have led to this situation, how digital food delivery increases new revenue streams, and a few tips for managing the process.
The Challenges Leading to Increased Digital Ordering and Food Delivery
Food quality, food safety, and speed are a few of the top challenges in successful digital food delivery, but they are even more paramount in viewing the full scope of delivery. Remember that any third-party delivery will naturally include the need for a curbside pickup service or more use of the drive-thru. Unfortunately, those additional demands could put your existing customers further back in line at any order pickup option. At the same time, customers are still clamoring for more—more deliveries, larger orders, and faster service.
Digital Food Delivery Opens the Door to New Revenue Streams
Digital food ordering is the direct cause of more delivery orders. Digital carries the biggest value proposition for your customers—convenience. Convenience is more valuable than your food to millennials and the modern, busy world. In fact, a Tacit client further explained:
"Customers can come in, place an order, come in to pick it up without ever having to talk to a cashier. We really try to push that from a convenience point of view. I mean everywhere around our restaurants, like hey beat the line, place your order digitally you don't have to come in and talk to the cashier if you don't want to."
As a result, your business can realize higher average check sizes, increased demand from an online ordering system, and even more traffic to the restaurant. So, what can you do about that?
Best Practices for Meeting the Rising Demand for Digital Restaurant Deliveries
Let's face the simple facts. Delivery is going to take some time, literally. The order must move from the kitchen to the place of delivery. But, what can restaurants do to improve the process, and by that token, what can they do to reduce the buildup of foot and vehicle traffic in the restaurant, for curbside pickup, and in the drive-thru? Here's how:
Make ordering simple. Giving customers the full menu online sounds great, but it can quickly become impractical. Focus on your highest-margin and top-selling items for online ordering.
Create a takeout area in your store. This area should be clearly marked for orders placed ahead—including those for both delivery services and mobile order-ahead customers.
Reduce congestion at the drive-thru by instructing delivery drivers to other locations. This might include creating delivery driver-only spaces in the parking lot for delivery curbside pickup orders.
Consider investing in dark kitchens. These facilities are strictly for delivery and takeout orders only, similar to what Domino's did in the beginning. By keeping people away and focusing solely on the pickup and delivery side of your operation, you save money and resources.
Use data to improve kitchen workflows. Data can help with

scheduling and reporting, so you can adjust pricing as needed.

Leverage the resources of third-party services, including those of Tacit, to integrate your POS with online ordering options. Integration reduces the risk of errors, improves customer satisfaction, and helps with reporting needs too.
Bring Your Systems Together to Take Advantage of Digital Ordering and Delivery
Restaurant ordering is no longer a simple process. It reflects multiple systems that must work in harmony, and as new delivery and third-party service providers grow in popularity, the modern restaurant must evolve. Fortunately, integration between the POS, existing technologies and third-party platforms will help restaurateurs meet the growing demands of customers. Explore the exciting world of digital food delivery and its profit-boosting potential by partnering with Tacit. Visit Tacit online to get started.