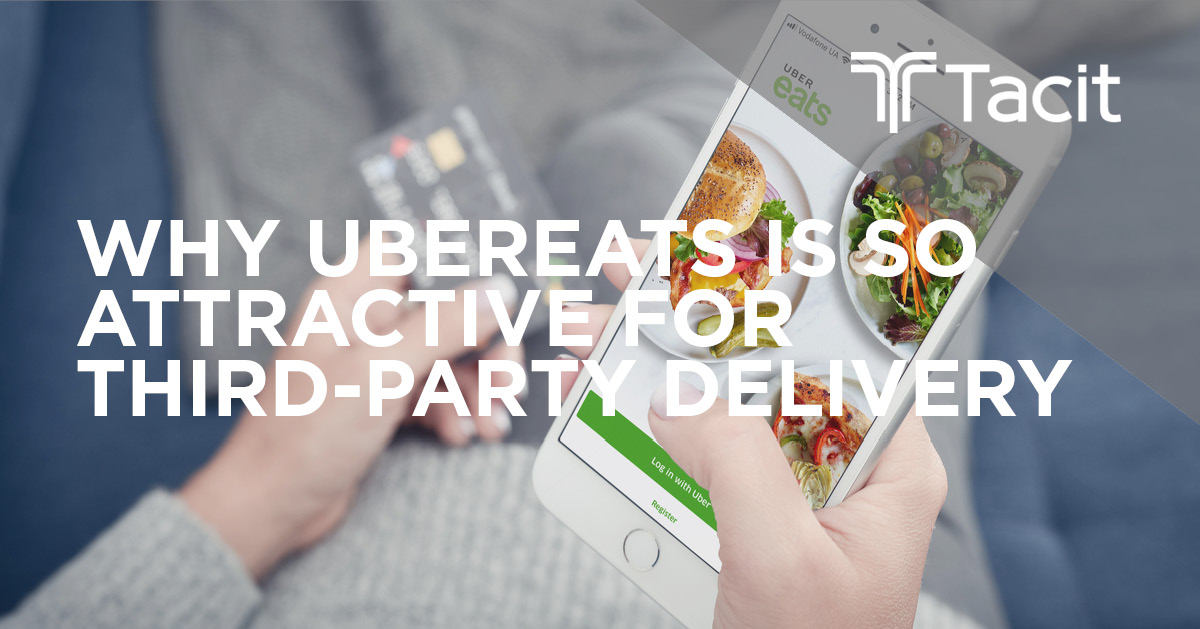 25 Jun

Why UberEats Is So Attractive for Third-Party Delivery

UberEats is among the leading third-party delivery service providers in the country, following closely behind GrubHub, for the nation's top ranking. In addition, its parent company, Uber, recently went through its initial public offering (IPO). The first assessment from the IPO suggests that UberEats is going to be the next mainstream service for the restaurant industry, which is ripe for disruption. Consider these reasons why UberEats is so attractive for third-party delivery.
UberEats Is a Well-Known Third-Party Delivery App
It is easy to argue that UberEats is among the most well-known delivery service providers in the restaurant industry in North America. The company, which launched relatively recently, and last fall expanded to 30 more cities in Canada, exploded overnight with its partnership with McDonald's to offer delivery for one of the most potent brands on the globe. Even though UberEats remains behind DoorDash in terms of total revenue and profitability, UberEats is poised to make a big splash in an industry suffering from outdated practices.
UberEats Works to Reduce the Barriers to Integration with Dedicated Software for Use
Part of the success behind UberEats goes back to its long-standing commitment to reducing barriers to integration. Although the same is true for other major delivery apps, Uber was among the first to create a dedicated software that could integrate with the existing systems of a company, which was the ideal solution for McDonald's, leveraging its current technology, as well as the plans to implement in-store kiosks to streamline ordering.
The Company Leverages the Existing Footprint of Uber Rideshare As a Delivery Service
As an extension of the Uber brand, UberEats can leverage the buying potential and prowess of the ridesharing giant in improving food delivery. Thus, companies that work with UberEats are more likely to recognize its value, as will the consumers of those restaurant operators.
Dedicated Companies, Including Tacit, Exist to Optimize Integration and Implementation
UberEats also has taken the time to work with third-party integrators to ensure its technology and systems work well with existing systems in the restaurant industry. Tacit has proven its value for UberEats integration capability in integrating the software from UberEats with existing platforms, including the Point-of-Sale systems of operators, reducing barriers to implementation, and more.
Third-Party Delivery Builds on the Experience Economy
Any discussion concerning the third-party food delivery is incomplete without touching on the experience economy. The experience economy is a broad term used to describe the changing perception of consumers. Where consumers once viewed restaurants and retailers as a source of material gains, such as personal products and food, these industries have evolved to focus more on building experience, not just fulfilling a need. It is challenging to build positive experiences with consumers when they never enter your brick-and-mortar store. However, the prestige of UberEats helps to counteract this perception, and consumers take advantage of an existing service that complements your organization.
Integrate With UberEats Delivery Now
UberEats is here to stay, and by some accounts, UberEats could become the global leader in third-party food delivery and service. Instead of waiting until your competitors launch UberEats delivery, take the proactive step now by integrating your platforms with the UberEats system. Find out what you need to do to get started by visiting Tacit online now.