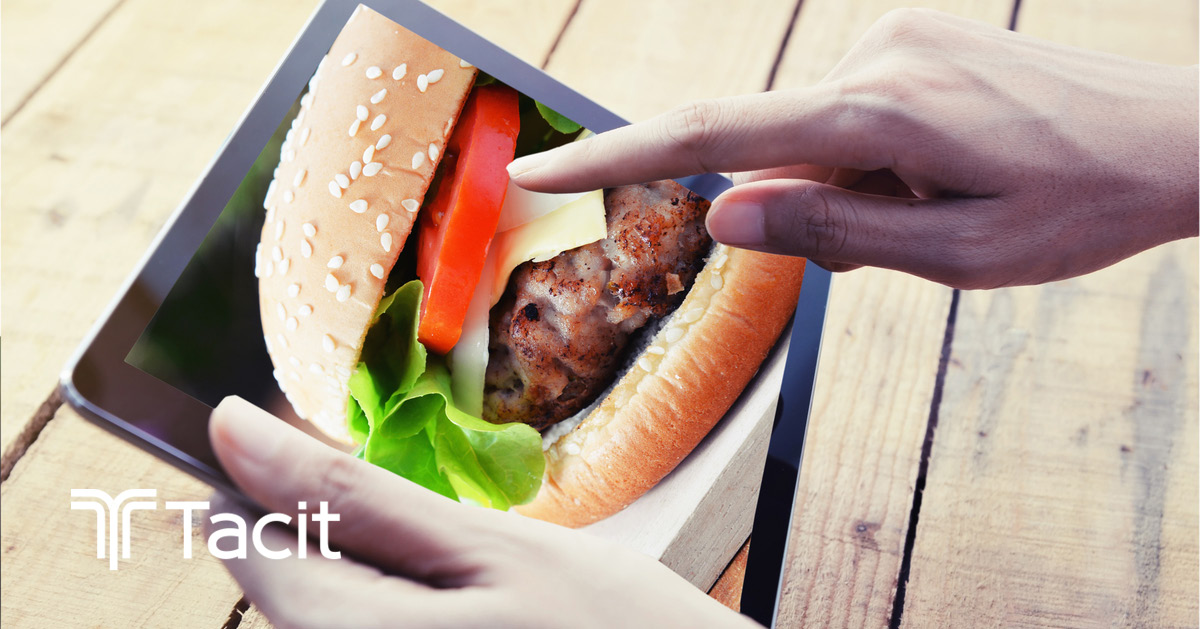 13 Feb

Using Third-Party Food Delivery: How to Integrate with Existing Channels

The roles for restaurant managers and how they perceive customers for delivery orders are evolving. Using third-party food delivery generates a strong ROI, and according to QSR Magazine, third-party delivery will continue to grow at a 23% CAGR through 2023. While restaurateurs look for ways to maximize profitability, some will face a hurdle in implementing and onboarding third-party delivery into existing channels. However, it is imperative that restaurateurs realize third-party delivery forms a critical aspect of successful food delivery, and in fact, third-party delivery has its own take on the customer. As explained by a Tacit client:

"In the third-party [delivery,] they're less a customer of the brand in which they ordered from and more a customer of that third-party."

Clearly, restaurateurs need to do what they can to lower costs and still create an experience that will move customers back to the brand even when ordering from a third-party service company.
What's Wrong With the Fast, Tablet-Only Onboarding When Using Third-Party Food Delivery
Third-party food delivery service providers originally created their services to allow any restaurant to use them. The idea was simple; service providers created apps that any restaurant could download and access from a tablet. Orders came in, and restaurants could effectively fill orders based on the app. Sadly, this began to cause major problems. As explained by another Tacit customer:
"I say this, you know we are now reaching what I call tablet hell, right, which is three or four tablets in the restaurant. We've got to interface with that. But the operators and the leadership team are [missing the problems they create…] They're hungry for the sales. And they don't want to give up on the potential there, so they're not ready to drop any yet. But I think at some point, we'll probably be dropping some delivery companies."
The onboarding process seemed simple, but it really doubled the workload by adding a tablet-based delivery service that did not necessarily double profitability. So, the only way to make the right decision for which companies to eliminate from the equation lies in recognizing how certain providers may alleviate stress or add to it.
How Third-Party Food Delivery Reduces Stress for Restaurateurs
Using third-party food delivery immediately puts the burden of delivery in the hands of someone else. Restaurateurs need not worry about hiring drivers, paying benefits, maintaining food quality, or anything. Unfortunately, third-party delivery services, when left to their own tablet ordering devices, cause additional headaches.
Staff must manually re-enter orders. Delivery drivers can cause congestion within the restaurant and make dine-in customers feel undervalued. Customers will hold the restaurant responsible for delays or inaccurate orders, not the third-party delivery service. To avoid this problem, more restaurateurs are turning to APIs to integrate third-party services directly into the POS and eliminate the duplicity of work. Of course, there are a few other steps restaurateurs can take to improve the profitability and usability of third-party food delivery services.
How to Implement and Onboard Food Delivery Services With Fewer Problems
To maximize the profitability of using third-party food delivery services, restaurateurs must follow these key best practices:
Start with established and available third-party delivery service providers, which may vary by market and location.
Choose providers that offer an API for integration; if providers do not, it might be time to move another delivery provider or consider building an API unique to your business.
Set clear expectations for delivery provider services, including timing, pickup, and follow-through.
Implement a workflow for collecting and tracking data from third-party service providers, reducing the risks of franchisee underreporting and still benefiting from third-party delivery revenue gains.
Consider renovating the way in which delivery drivers pick up foods, including new counters, delivery lockers, or additional drive-through lanes to streamline pick up,

explains

Fast Casual.

Work with an expert restaurant solutions' integrator or consultant, such as Tacit.
Ensure employees know how to use new systems and technologies fully and avoid the problem with manual order rekeying.
Start Offering Third-Party Food Delivery With Ease by Working With Tacit
Third-party food delivery is essential to staying successful as a restaurant operator or owner. Restaurants that succeed and offering third-party food delivery will enjoy the benefits of more productivity and profitability. Instead of hoping customers come to your restaurant, take your foods to them through third-party delivery. Visit Tacit online to find out more about what your organization needs to start offering and using third-party food delivery successfully.