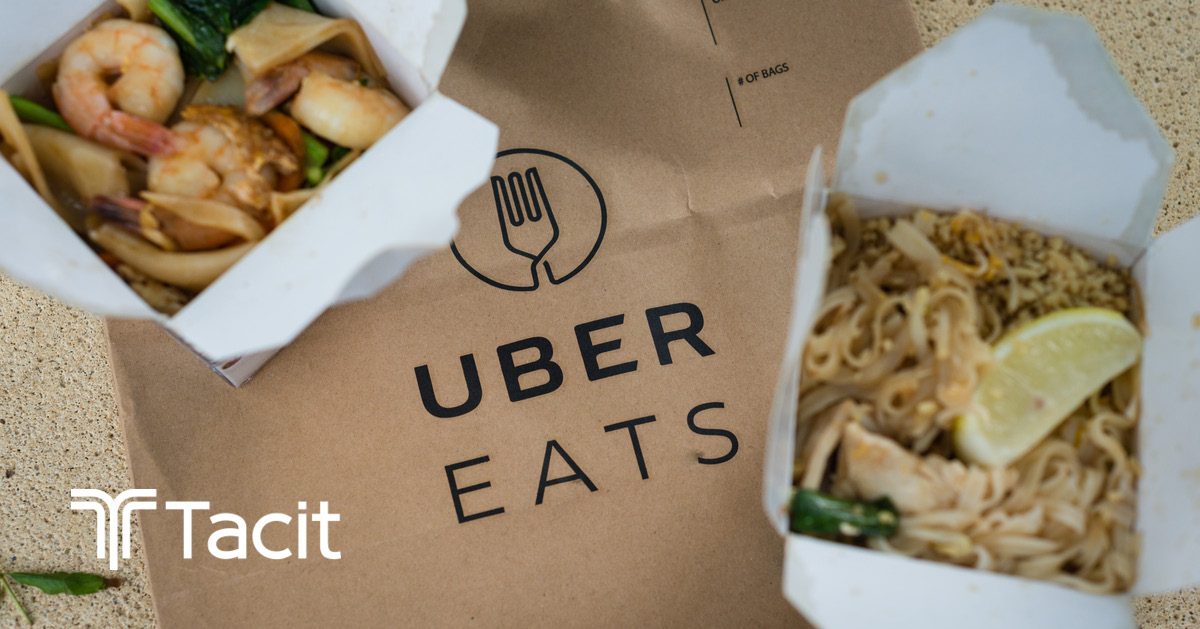 10 Dec

What's the ROI in Third-Party Delivery for Restaurants?

Third-party delivery for restaurants is the next wave of digital transformation. As industries around the globe look for ways to differentiate their brands, embracing the third-party service will become unavoidable. As explained by QSR Magazine, the third-party delivery market will swell in volume by $134.9 billion by 2023, and overall online orders will increase 300% through the end of 2020. In fact, millennials will use more online order delivery than dining-out options by 2030. This amounts to a CAGR of 23% since 2013, and restaurateurs cannot ignore the facts. So, the question becomes: "what's the real ROI in third-party delivery for restaurants?"
Can Third-Party Delivery for Restaurants Result in Negative ROI?
Third-party delivery for restaurants does come at a cost, between 30 and 40%, depending on location. The delivery service model is a grand opportunity to build sales and grow brand value. Moreover, restaurant delivery sales are expected to grow 300% through 2023, and avoiding delivery is simply not an option. Meanwhile, some chains, such as Jimmy John's, have vowed to never work with third parties, but this is a calculated play. Reports do exist of negative experiences and challenges in handling and making third-party delivery profitable. If companies fail to realize the value of integration and connected platforms, third-party delivery costs will skyrocket. Meanwhile, employees could game the system, underreporting earnings, fail to maintain documentation and even lower overall returns.
Why Understanding the Full Scope of Third-Party Delivery Charges Is Key to Determining ROI
Restaurants across the globe are working to build successful delivery service options, and some businesses, such as the iconic Jimmy John's and pizza restaurants, have enjoyed a long-term stay in the delivery space. Meanwhile, smaller restaurants and those in limited service areas want to expand their customer bases. Third-party delivery for restaurants can make this possible. In addition, third-party restaurant delivery service does allow restaurateurs to embrace delivery without detracting from the core business model. For example, QSR magazine explains:
"Back in the 1990s, Buona, a family-run operation in suburban Chicago, experimented with in-house delivery. The results were mixed, but, more to the point, the company's initial foray into delivery pulled its focus away from its core operation and the in-store customer experience," Buona vice president of operations Don Buonavolanto says.
With the rise of third-party delivery in recent years, however, the now-25-unit concept elected to give delivery another shot. In July 2017, the chain launched a three-store trial run with DoorDash.
"The delivery service model started to really develop and became a great sales-building opportunity, especially since some partners could provide the same service across all of our units."
Now, Buona has implemented system-wide DoorDash partnerships and enjoys the liability-free aspect of delivery. This example demonstrates that what some may feel is inescapable within in-house delivery can be overcome through third-party delivery for restaurants.
How to Build Better Financial ROI With Third-Party Services
The biggest issue with third-party delivery financial ROI goes back to the costs associated with it. While the restaurant may pay 30% commission, they avoid the overhead of hiring, managing, and keeping drivers safe. They avoid the entire problem of driver management. So, what does need to happen? That part is simple. Restauranteurs need to focus on improving in-store operations to embrace third-party delivery for restaurants, taking these steps:
Eliminate the hassle of manual order entry from third-party platforms to the POS.
Track data to understand the actual costs of working with the third-party.
Recognize the added profits generated by an upgraded POS and more reporting capabilities.
Use analytics to find and correct problems before they occur.
Listen to customers' feedback.
Take advantage of the apps that customers may use, including multiple third-party delivery services, if applicable.
Escape 'Tablet Hell' by letting automated systems and APIs do the work for you.
Never lock in a set plan, allowing for flexibility to meet changing demands.
Reap the ROI of Third-Party Delivery in Your Restaurants Now
The aforementioned steps have a common factor; they are designed to help the restaurant steamroll operations and make third-party delivery as simple as refilling the saltshakers. The exact ROI of third-party delivery can vary, but past results from Tacit customers indicate a payback time of less than one year. For those operating large-scale portfolios, the payback period is even shorter. Moreover, the trend for third-party delivery is far outpacing in-house delivery, and the majority of millennials report using third-party apps at least once per week. Without offering third-party delivery, restaurateurs will face the threat of alienating almost two-thirds of their future customer base. Find out more about the possible ROI of third-party delivery for restaurants in your business by contacting Tacit online today.