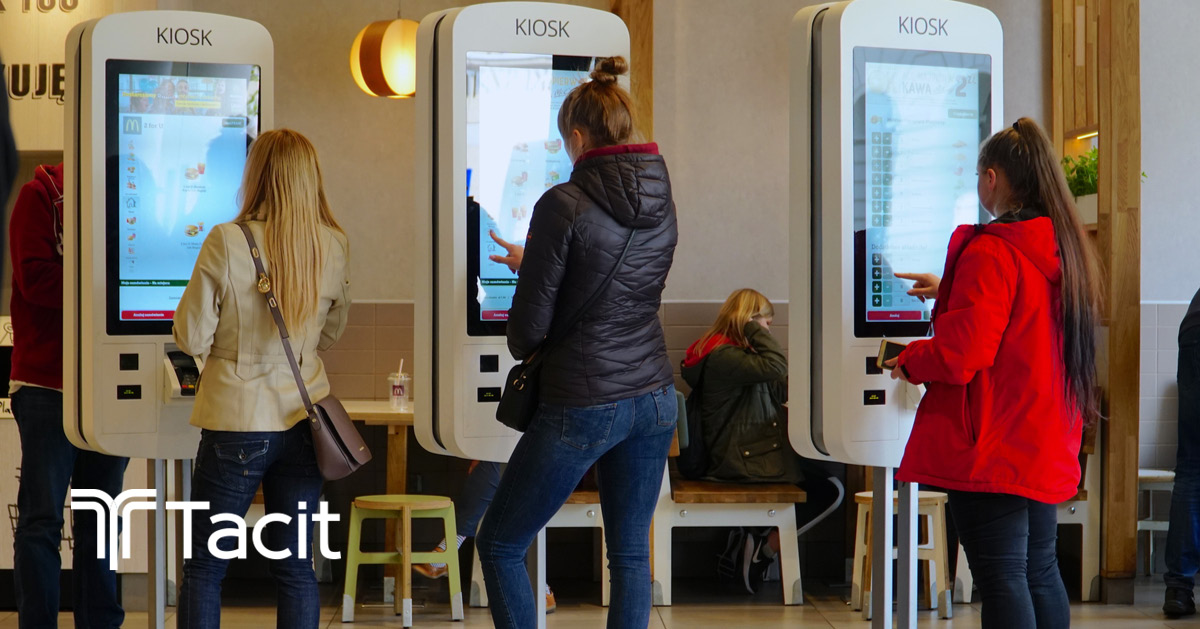 01 Oct

How to Evaluate a Digital Ordering Platform for Restaurants

The right digital ordering platform for restaurants is not working with Uber Eats alone. It is not creating a branded website that customers use. It is not devising the latest app that lets customers order via Alexas. Instead, it is about understanding the value of digital ordering and combining your strategy to maximize the efficiency of your team, connect and please consumers, and take the stress out of digitization in the restaurant industry.
Problems With Poor Integration in Digital Ordering Platforms
Failure to integrate systems contributes to difficulties in incorporating online orders into restaurant workflows and depending on your location's activity levels, it may add to additional challenges in digital ordering. As explained by QSR magazine, the digital ordering platform for restaurants can present critical problems. Restaurants may need to partner with a third party to develop online ordering services. They may also lack the equipment and technology to offer in-store kiosks for ordering and avoiding a queue at the counter. Unfortunately, poor integration with digital ordering platforms only worsens the problem. Restaurant users may need to rekey orders. Errors occur. Restaurants focus on fulfilling orders, and they cannot access data to understand their true profitability. However, a digital ordering platform is still the most crucial investment for restaurants.
Why a Digital Ordering Platform Is the Most Significant Investment You'll Make
A digital ordering platform offers the advantages of reduced workload for front-counter workers and connects restaurants to more consumers. According to GloriaFood, 72% of food delivery orders were placed online, and the percentage of online ordering will surpass 58% by 2020. Yet, third-party delivery apps interfere with the traditional restaurant-consumer relationship, so more restaurants opt to create their own branded online portals. In fact, up to 70% of consumers prefer to order from a restaurant directly, but that is changing. More consumers are concerned over phone space, so your branded app will likely get the boot. However, it must not be eliminated from your repertoire. Instead, restaurants should seek to offer both branded and third-party delivery and ordering options.
Steps to Evaluate Your Digital Ordering Platform for Restaurants
Restaurant operators that wish to expand their digital capabilities should follow these steps:
Get to know what your customers want through social media, big data analytics, and feedback channels.

Consider which third-party services mesh with your digital ordering strategy.

Review the technical requirements and limitations of your existing POS system.

Select third-party services, also known as aggregators, that offers easy integration via an API.
Evaluate your plans for company growth, such as devising "dark kitchens" that serve only to fill online orders or expanding the consumer order- and driver-pickup area.
Work with an expert in in-store kiosk management, integration with the POS, connection with third-party aggregators, and building branded ordering platforms from scratch.
Create the Right Digital Ordering Strategic by Working With Tacit
The right digital ordering strategy should empower your team by eliminating the hassle of delivery. Instead of trying to manage multiple systems and suffer through the hell of too many tablets and not enough staff, let your staff work at last. Broaden your ordering platforms, and follow the steps as mentioned earlier to evaluate available platforms and resources for your restaurant. Visit Tacit online to get started.