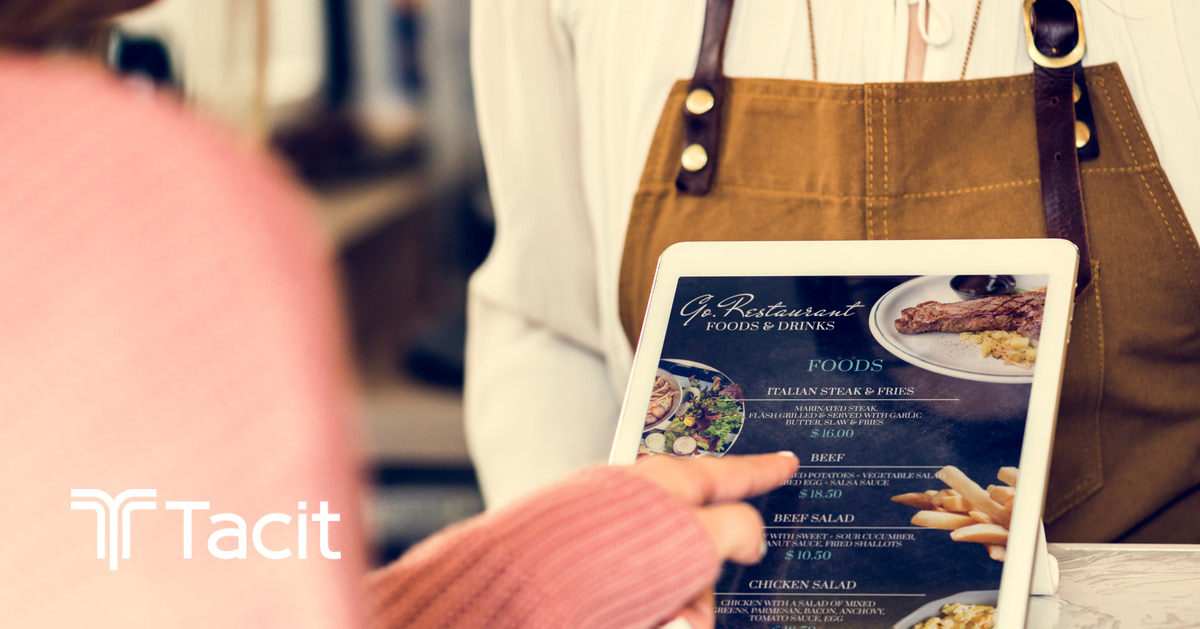 03 Sep

The Digital Restaurant: How to Prepare Your Restaurant for Digital Disruption

The digital restaurant is not necessarily a new concept, but the implications of digital food ordering experiences are significant, and according to LEK.com, restaurant delivery is expected to grow three times faster than on-premise sales. More importantly, how customers order is changing too. Instead of working with a single branded website, maintained by your organization, more customers are turning to third-party delivery services, including Uber Eats, Door Dash, and Favor. To avoid alienating a segment of your customer base, restaurants must prepare for digital disruption and understand why such digital disruption could be a more significant benefit than an antagonist.
Why Are Companies Facing Digital Disruption?
Digital disruption within the restaurant industry arose from a simple fact. Customers wanted a way to connect with more restaurants, more easily. While many restaurants have successfully developed delivery models over recent years, some built delivery into their governance structure from the beginning. For example, Domino's managed to re-think its entire strategy several years back and offer a more extensive menu, better pricing, an innovative digital delivery experience, including a pizza tracker, and more. Regardless of the sector of the restaurant industry, restaurant operators all face the threat of digital disruption. Today's consumers have access to thousands of potential choices at their fingertips via mobile apps, especially third-party delivery apps, creating additional challenges in maintaining operability. Those that try to hold out will face the uncertainty of bankruptcy and lower profitability.
Benefits of Digital Restaurant Disruption
Digital restaurant disruption does offer significant benefits for businesses that improve operations and cater to digital ordering experiences. Customers want convenience, and they are willing to pay for it. Third-party delivery service providers have a broader geo-fencing area. This simply means they can offer a more comprehensive array of foods to a bigger area. This could present high costs for companies trying to hire drivers, track drivers, ensure timely food delivery, and more. Outsourcing the process to a third-party eliminates all overhead associated with it, but they must still ensure systems can communicate and work together to streamline kitchen production. As explained by Restaurant Development and Design, the gig economy will lead to the growing exodus of workers to find employment with third-party apps. As a result, it may not be possible to hire enough drivers in the first place, but remember fewer employees may amount to lower overhead, particularly concerning employee benefits. Moreover, restaurants that outsource third party delivery can benefit from the exposure to consumers without having to spend extra on marketing services. Such costs can have an impact on operating margins, and help to ease the effort to reach a bigger clientele.
[vc_btn title="Download A Copy of the White Paper" color="blue" align="center" button_block="true" link="url:https%3A%2F%2Ftacitcorporation.com%2Fovercome-digital-and-generational-disruption-to-the-long-held-restaurant-operating-model%2F||target:%20_blank|"]
How to Prepare for More Digital Ordering and Digitized Customer Experiences
To fully embrace digital food ordering experiences, restaurant operators need to take a few best practices, including:
Partner with third-party delivery service providers that work in your area.

Upgrade existing point-of-sale systems to those that connect with the Internet and can leverage digital ordering capabilities.

Integrate internal restaurant management platforms with third-party services, using application programming interfaces (APIs), which typically cost less than trying to integrate legacy software.

Retrain your staff to recognize the various types of consumers entering your facility, including third-party delivery drivers, online order pickup customers, and dine-in customers and those placing orders through the telephone.

Depending on volume, it may be necessary to re-design and renovate your space, including the use of lockers for delivery driver food pickup and more.
Embrace the Digital Restaurant Revolution
Digital restaurants are here to stay. Restaurant operations that embrace the digital age and move operations forward with integrated services and online capabilities will have an opportunity to reap higher profitability and grow their customer bases. Of course, it is a complex process, and since your experience lies in foodservice, not necessarily software integration, partnering with an expert in omnichannel ordering capabilities, such as Tacit, may be the ideal choice. Visit Tacit online to get started.