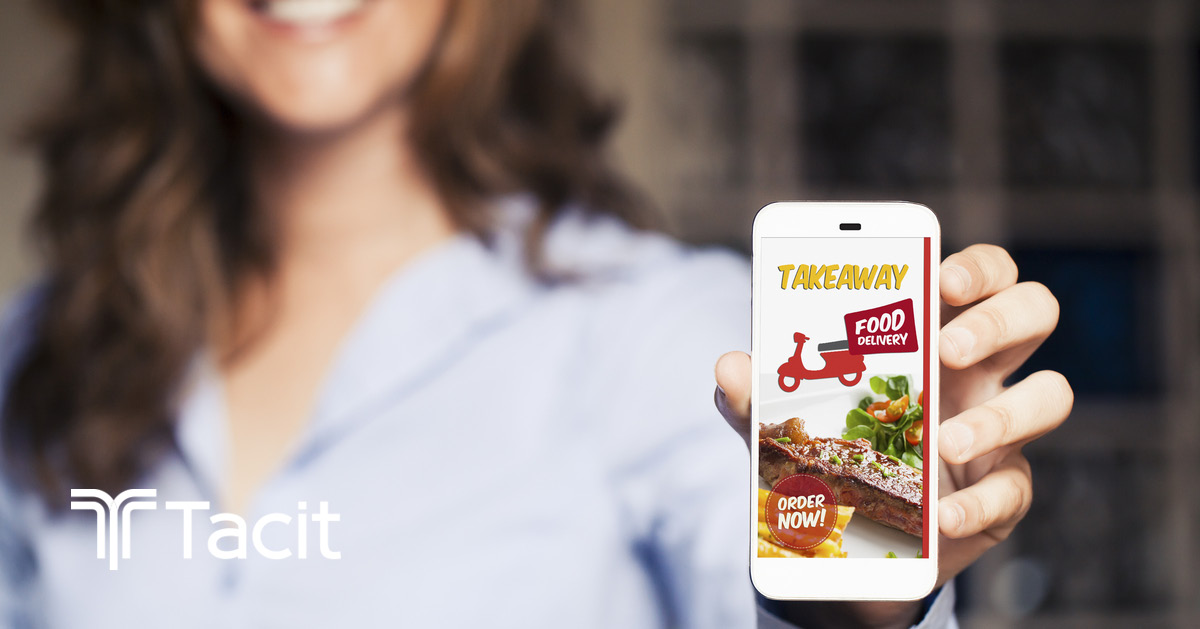 21 Feb

Third-Party Food Delivery Strategy: How to Develop One & What to Consider

How long has your organization considered building a third-party food delivery strategy? If your restaurant hasn't, you are behind. The trends toward convenience over visiting a restaurant are only growing stronger, and restaurateurs need to build winning strategies that leverage third-party delivery to stay successful. Of course, that is not always the simplest and easiest feat. Thus, restaurateurs should take the time to understand the misconceptions in third-party delivery strategies, follow the best practices to build one successfully, and lastly, take a couple of considerations to maximize value.
Common Misconceptions in Third-Party Food Delivery
Restaurateurs understand the value of third-party food delivery strategy, but failure to recognize the falsehoods in the industry and myths will lead to big problems. Profits will decline, and guest experiences will fall. But, the industry is also changing to reflect the needs of customers and businesses alike, says Restaurant Dive.
"At the inaugural Future Restaurants conference in Austin [in 2019] the conversation around off-premise centered on the dangers of striking a delivery deal before operators are ready, and challenged the notion that third-party partnerships are key to survival in today's market."
In fact, consider these top misconceptions of third-party food delivery services:
Third-party delivery commissions are clear cut and dry.

Reality shows that commissions may vary based on distance, order total, time of order, and more. Failure to know the specifics will lead to poor visibility into total commission charges.

Third-party delivery is only a marketing tactic. Third-party restaurant delivery does serve as a marketing ploy, but it is not always equal to marketing for your brand.
Third-party services always share data and bring in new customers.

While third-party services may bring in new customers, the customers are not necessarily yours. As explained by a past Tacit client

, "in the third party, they [the customers are] less a customer of the brand in which they ordered from and more a customer of that third party."
Steps to Building a Successful Third-Party Food Delivery Strategy
Restaurateurs should follow these steps to build a successful third-party food delivery strategy:
Know your data, including expectations for online delivery volume, the average cost to deliver, and more.
Choose an aggregator or delivery service provider.
Integrate your existing POS into the third-party platform or vice versa.
Create metrics to track the performance of third-party providers before launching delivery.
Use analytics to gain insights into the data.
Reduce the risk of franchisee underreporting by eliminating all tablet-only delivery services immediately.
Work with an expert restaurant solutions integrator, such as Tacit.
Additional Considerations in Building Your Strategy
Before jumping into delivery pools, it is wise to take a few considerations, including:
Assess the potential disruption of delivery during implementation.
Consider using delivery services only as a white-label alternative to in-house delivery.
Review available delivery services that serve additional areas not already covered by existing providers.
Remember the risks of franchisee underreporting.
What additional staff will be needed to handle the surge in orders?
How will drivers pick up orders for delivery?
Include delivery ordering details in all branded experiences, including web browsers and apps within your digital food ordering system.
Talk to Tacit Help You Unlock the Greatest Value of Your Strategy
The need for third-party delivery is a common principle of today's restaurants. While some argue against third-party delivery, failure to connect with guests through third parties opens the door to alienating your base. However, some brands, namely those predicated on branded, in-house delivery, like Jimmy Johns, have broadly denounced delivery. Unless your brand falls into that category, launching delivery through a third-party service is critical to success and brand longevity. Learn more about how to kickstart your third-party food delivery strategy by connecting with Tacit online now.