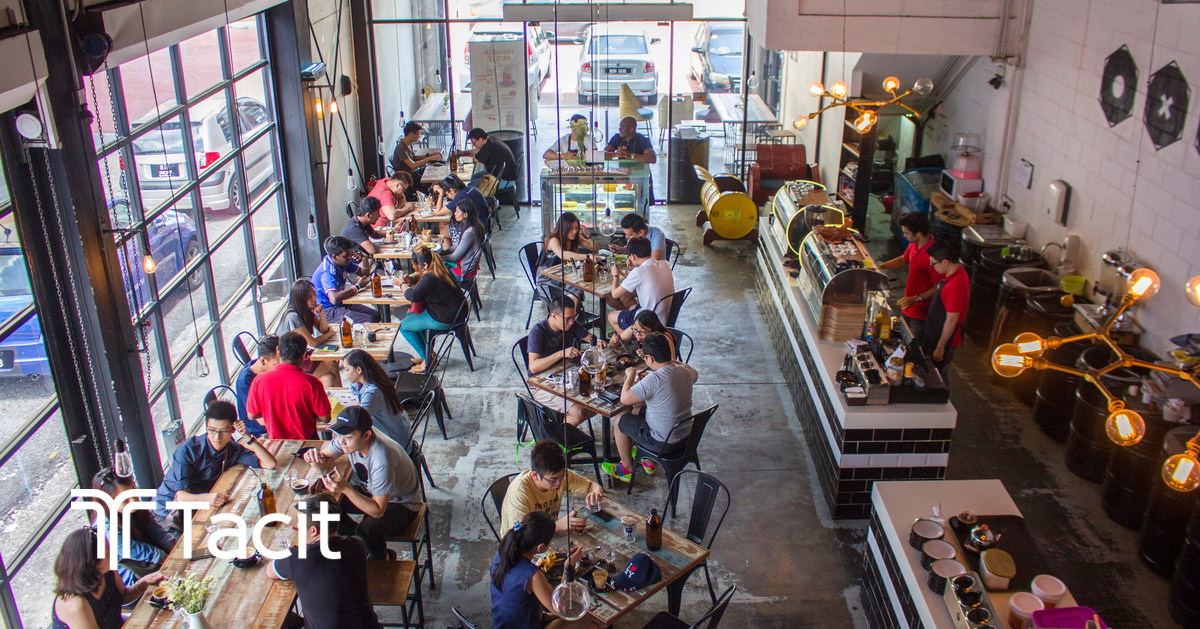 10 Mar

How to Make Your Restaurant More Profitable by Going Digital in 6 Ways

Restaurateurs across the US and globe have come to realize the dawn of the omnichannel restaurant has arrived. As noted in a prior post on top food ordering statistics, more than 60% of US customers order food from a restaurant per week, and digital ordering is growing at a 300% rate compared to traditional ordering. The strong growth offers an opportunity to make your restaurant more profitable. Unfortunately, problems still exist, including franchisee under-reporting and a version of "Tablet Hell," explained a past Tacit client:

"From a franchisor's perspective, the reason why [under-reporting is] a big deal is because every time sales aren't rung up, we're not being paid royalties. And not having that transparency to understand what really is happening through these third-party conduits, we really don't know what the true sales status is across the country. We do find that there are franchisees that purposely do not ring these up."

Restaurateurs need to implement a few best practices to overcome these issues and make your restaurant more profitable, successful, and efficient.
1. Employ a Cloud-Based Point of Sale System
Implementation of a cloud-based point of sale system in the restaurant can increase profitability in profound ways. Cloud-based systems tend to have a lower startup cost, and long-term total cost of ownership declines as installation and maintenance costs remain lower. Furthermore, cloud-based storage solutions for the POS eliminate the hassle of maintaining on-site servers, and cloud access mean any location can tap the system. Finally, the use of a cloud-based POS can also include customized controls, such as inventory monitoring, as well as an added functionality to effectively track costs and revenues.
2. Implement an Online Ordering System
The other side of a cloud-based POS involves an digital food ordering system. Digital ordering is essential to millennials, and up to 59% of millennials' orders are for off-site dining. In addition, 67% of all restaurant patrons will more frequently visit restaurants that offer online ordering. Online food ordering completely nixes the need to take orders by phone, manage the entry of order details into the kitchen, and more. However, this is where "Tablet Hell" derives.
Tablet Hell describes the problem with only using third-party food delivery services' basic ordering platforms—which are tablet-based—to enable online ordering. The tablet basically becomes the new phone for delivery orders, and the benefits of online ordering practically go out of the store without returning a profit. With that in mind, avoiding online ordering is not an option!
3. Integrate an Online Reservation System
The online capabilities go well beyond online ordering. Restaurateurs should implement an online reservation system. This system allows guests to book tables in advance, review seating options, and more. In addition, that same technology could help connect across mobile devices to offer mobile order-ahead options. It all goes back to restaurant-specific software advancements and capabilities, which according to Restaurant Business, "helps restaurant businesses operate more efficiently and automates many tasks, reducing hours of administrative burdens."
4. Record Data and Get Insights Through Actionable Analytics
Online restaurant ordering and management software also help organizations record data, centralize it, analyze it, and find out what is happening, what could happen, and what needs to happen to make your restaurant more profitable. For instance, real-time reporting of key data, food, and beverage vendor contracts, payroll information, inventory data, and other datasets can be used to automate food replenishment, plan for demand, and handle staff scheduling, among countless other opportunities.
5. Take Advantage of Third-Party Online Ordering and Delivery Functionality
Third-party ordering can feel like a nightmare, but it doesn't have to be. Third-party platform integration with your POS eliminates the possibilities of "Tablet Hell," and it practically guarantees the ability to drive more profitable sales. Furthermore, multiple third-party services exist that may have wide variances in commissions. So, take time to recognize which service providers will help your brand the most and leverage APIs and integration capabilities to streamline the use of such services.
6. Remember the Value of the Restaurant's Online Presence
Finally, the value of your restaurant's online presence is essential to make your restaurant more profitable. This includes taking time to connect with customers through social media, finding out what customers want in a menu and dining experience, and still addressing complaints—which will always be a core function of advanced technologies. With time, complaints should decline, but without an online presence, your restaurant will be torn to shreds with the slightest problem from a single guest. For those still not convinced, consider this. As noted by Typsy:
"More than 90 percent of consumers were influenced by restaurant reviews before deciding where to eat, and more than 60 percent said finding photos online was important to their decision as well."
Leverage Digital Operations to Make Your Restaurant More Profitable With a Tacit Partnership
Digital restaurant experiences are essential to make your restaurant more profitable in the modern age. As customers grow to value convenience and ease of ordering above all else, restaurateurs must implement the right lineup of digital ordering capabilities and technologies to connect with guests, serve more customers, and still maintain primary business functions. Find out what your restaurant needs to get started with your next digital integration or implementation by visiting Tacit online today.