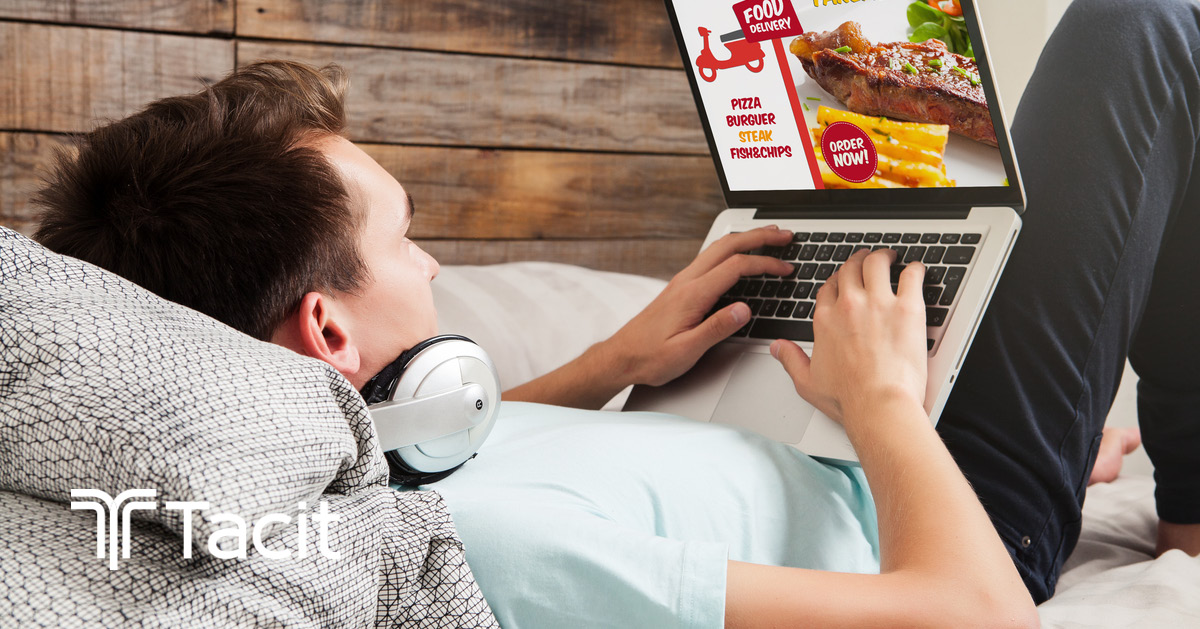 09 Jan

20 Online Food Ordering Statistics That Reveal the Power of Digital Ordering and Delivery

The restaurant industry needs an infusion of technology and digitalization to survive and thrive in the delivery platform wars. Major third-party delivery companies are continuously developing new standards and opportunities for restaurants to expand their delivery and online ordering options, and consumers want more options. According to Gloria Food, the trends and online food ordering statistics are clear:

"We are living in a digital age in which we are basically doing everything online – including eating[…]. Maybe we want our food delivered to our doorstep when it's too hot to go outside, or when it's too cold, or when it's raining. Or when we are too busy or too tired to go to the restaurant and wait for the food to be brought to our table. However, having restaurant meals delivered to your home is above anything else, convenient. Being able to get food order online has become the standard."

Unfortunately, restaurateurs late to the digital game will face great uncertainty and risk losing their customers. For those still not yet convinced, consider these top 20 digital ordering statistics, collected from Revel Systems, Upserve, Gloria Food, and other online publications.
The majority (60%) of U.S. customers order from a restaurant each week.
Approximately one-third (31%) use third-party delivery at least twice weekly.
Most millennials want the convenience of food delivery to "Netflix and Chill."
Up to 59% of millennial orders are for off-site dining.
An overwhelming majority of customers (70%) prefer branded ordering capabilities.
Digital ordering is growing 3x the rate of on-site ordering and has since 2014.
Customers spend more on off-premise than on-premise orders.
Approximately 43% of restaurateurs believe third-party servicers withhold data.
Delivery sales will rise by 20% over the next 10 years.
Mobile ordering will achieve a value of $38 in the next 12 months.
Offering delivery generates more sales by 60% of restaurants.
Among those that order online, 67% will visit the restaurant that offers digital ordering more often.
Approximately 46% of online orders involve a "deal," bargain or coupon, using digital promotions to eliminate the hassle of traditional coupons.
One-third of diners pay more than $50 for online food orders.
Online food ordering statistics indicate 86% of diners order delivery at least once per month.
Gen Zers (93%) and Millennials (87%) are most satisfied with delivery services.
Up to 27% of diners will pay more for faster food delivery.
Approximately 44% of diners will order food more often if restaurants increase the speed of service.
Most customers (63%) value the convenience of delivery over dining out with a family.
Restaurants that don't offer online food ordering and delivery will lose more than 70% of customers by 2020.
Apply These Online Food Ordering Statistics to Justify Investment in Restaurant Technology
The evidence is clear. Online food ordering statistics do not lie. They indicate all customers, regardless of generation, are moving toward an omnichannel dining preference. They want options. They want it fast. They want it now, and they will leave your business if you cannot deliver, pardon the pun, on the promises made by the third-party aggregators and major chains. It's time to invest in digital ordering capabilities. Visit Tacit online to get started.