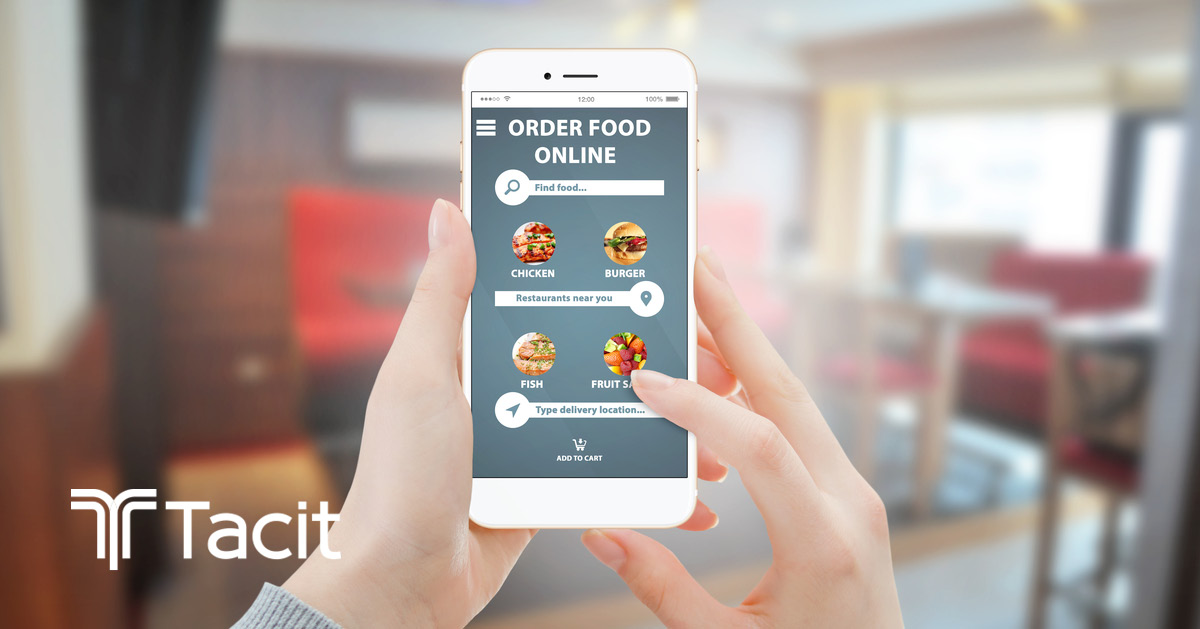 03 Mar

How Mobile Order Ahead Apps Help Fast Casual Restaurants Increase Sales

The value of mobile ordering has never been more important. According to QSR magazine, "the percentage of diners who ordered food from smartphones or mobile apps more than tripled, from 11 to 39%, between 2015 and 2018." More astonishingly, mobile orders make up nearly 11% of all quick-service restaurant sales. Failures take advantage of mobile order-ahead apps that could run the risk of alienating customers and leading to declining profitability. Restaurateurs that wish to stay successful need to understand how mobile ordering in advance aid fast-casual restaurants in improving profitability and sales through convenience. As reiterated by a past Tacit client:

"The consumer today is looking for convenience. They're more inclined in their busy lives to want food delivered to their homes. We see that as kind of a shift in consumer preferences. If delivery is not an option, the most logical choice is to order ahead."
Challenges With Dine-Out Customers in Modernity
Leveraging mobile ordering in advance comes with unique challenges in the fast-casual restaurant space. The way customers dine out is rapidly changing, and as millennials look to prioritize convenience and experiences over quality, restaurateurs must evolve. Furthermore, As explained by Toast, restaurateurs must consider the unique dietary preferences and restrictions of diners. Even though those with restrictive diets can leverage mobile apps to ensure their orders are accurate ahead of time, it falls on deaf ears if your apps and online ordering capabilities are substandard. In other words, your guests must have a seamless experience across the use of mobile order-ahead up versus ordering in-store and through third-party platforms. The experience must be superior.
Boost Sales With Mobile Order Ahead Apps and Integrated Systems
According to Poppin Pay, mobile ordering in advance are the natural progression of QS are facilities. Mobile order-ahead is expected to become the customers' preferred shopping style in the coming years. In addition, it offers mutual benefits to both restaurateurs and customers alike. Customers handle the process of placing the order, paying for it, and streamlining checkout. Meanwhile, these benefits translate into labor savings and increased opportunities to maintain profitability with the restaurant. In addition, the perception of mobile ordering in advance to save time dramatically increases convenience, which is a primary driving force for millennial customers that wish to order out. Thus, increased capabilities within mobile ordering in advance and integrated systems to support such apps will have the direct result of increasing profitability through improved customer retention. In fact, the use of mobile order-ahead apps is associated with "larger ticket sizes combined with the ability to serve [more] customers, reports Revention.com.
How to Find the Right Mobile Order Ahead Apps Solution
There is not a one-size-fits-all approach to selecting the right mobile ordering in advance solution. With that in mind, restaurateurs must not let go of their prize. Restaurateurs should consider the integration capabilities of the mobile order-ahead app, and if the chosen software vendor does not offer mobile order at capabilities, and additional vendor must be found. Furthermore, mobile ordering in advance is only as valuable as their ability to integrate with your existing systems. In other words, failure to integrate with the POS effectively requires the rekeying of the order information and eliminates the benefits gained from the use of mobile ordering in advance capability. To streamline the whole process, restaurateurs should consider working with the restaurant technology and systems expert, such as Tacit, to optimize the process and reduce delays or disruptions throughout and after implementation.
Let Tacit Guide You Through the Process
The power of mobile order-ahead apps represents a remarkable advantage for restaurateurs that wish to tap into the value of convenience as a top priority. Restaurateurs that implement successful mobile order-ahead apps can realize increase customer retention rates, improved customer repeat visit rates, faster order processing time, reductions in the wait at the service counter, and more. Customers value convenience more than anything, and mobile order apps are the ultimate in speedy convenience capabilities for the modern restaurant. Learn how your organization to take advantage of such apps by contacting Tacit online today.