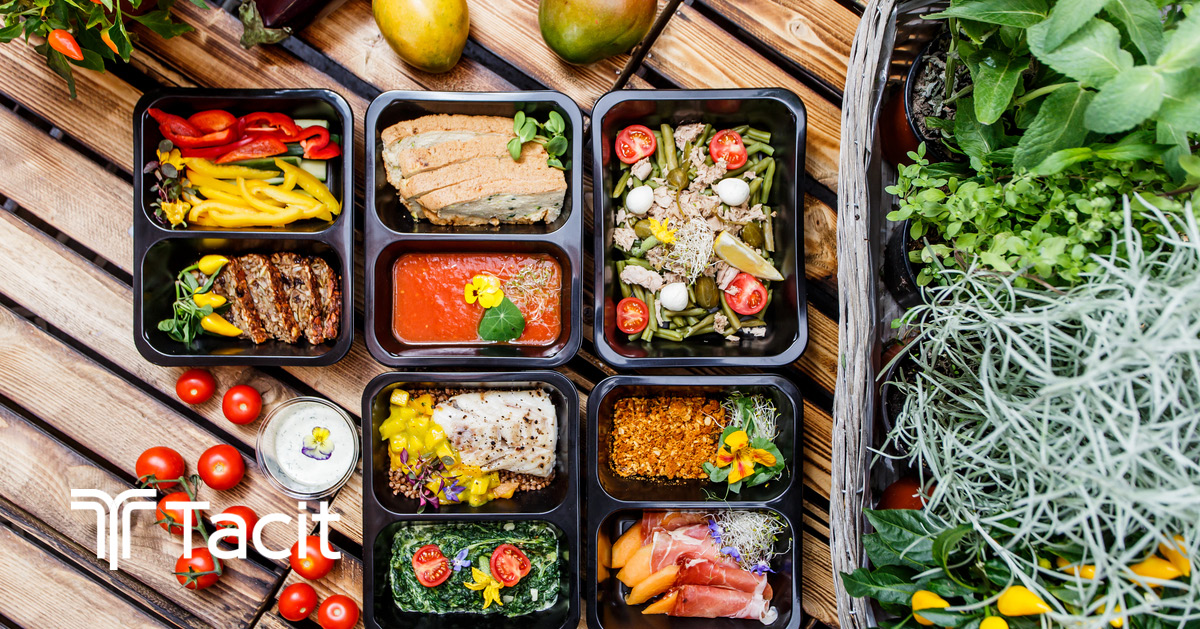 05 Mar

5 Food Delivery Trends for Restaurant Operators to Know for 2020

Food delivery is a multi-billion-dollar industry, and according to PYMNTS.com, "third-party delivery app DoorDash has grown the number of restaurants using its service by 206 percent in the past 18 months. That's a pretty solid indicator that no one intends to get left behind on a market opportunity that's currently doing almost $27 billion a year in topline sales and generating over three billion restaurant visits." The opportunities to reach more customers has never been higher, nor have the stakes for risking customer alienation. You heard that correctly. A February 2020 announcement by a Kount collaboration found that restaurants that ignore mobile order-ahead capabilities could even lose up to 70% of their business. To keep today's restaurant customers happy, restaurateurs must implement the technologies that will follow these top food delivery trends for 2020.
1. A Smart POS Gets Smarter in the Food Delivery Trends
The problem with today's restaurateurs goes back to the limitations of traditional restaurant POS systems. It is the most important aspect of any restaurant. Touches every part of the business. Unfortunately, traditional POS systems are limited to on-premises dining and the occasional call-in order. But modern systems can radically transform the POS system from a simple transaction keeper into a comprehensive system of record for the restaurant. As NerdWallet says, "restaurant POS systems these days do much more than accept payments. They track inventory; text and email receipts; analyze customer and sales data; do invoicing; and help manage employees, among other capabilities."
Moreover, traditional POS platforms are a literal nightmare with handling the complexities of modern food delivery requirements, equipped a past Tacit client:
"So not only just the process and ordering [has increased,] but we also had to add staff too. We did some time studies per order, just to take it and put it [the delivery order] in from the tablet into our POS. So, you know, I would say it has increased not only obviously the [royalty] fees that we pay, but also we've had some increase in our labor."
That sentiment doesn't even take into account the potential for errors. So, more restaurateurs will look to invest in a better, advanced POS to keep up with the food delivery trends of 2020.
2. Mobile Order Ahead Will Grow in Value
The ability to pay and then pick food up available through mobile order-ahead programs will be another primary delivery trend in 2020. Except for the final "delivery' of the food is done by the customer and not a driver. However, the same functionality that allows for the capability could easily be another option in the app to offer delivery. In addition, third-party restaurant delivery services are working to collaborate with restaurants to provide you delivery service and white label opportunities. For example, Chili's has implemented a similar practice by partnering with DoorDash to offer food delivery to its customers.
3. Mobile Technology Must Include Ways to Engage With Customers Beyond the Order Itself
For companies that do successfully launch in-house delivery or partner with third-party delivery providers, mobile technology integration must lie at the heart of all decisions. As reported by Data Scope, "mobile technology has become an integral part of the food and beverage industry. For restaurant owners, this technology has improved operations efficiency a great deal. However, according to a new survey by Oracle, 62% are unsure about their ability to hold to the changes taking place in digital technology. Nevertheless, most of them acknowledge the impact that this might have in the industry and the threat coming from competitors who have already adopted mobile solutions."
4. Analytics Define Cost Control in Both On-Premise and Food Delivery Trends
Another innovation within the restaurant industry involves the application of analytics. Since integrated systems generate a proverbial ton of data, the opportunities to apply analytics and better understand operations are significant. Using integration, analytics can derive better performance measurement of third-party delivery services, reconcile bank accounts, handle labor management, and much more.
5. Integration Between Systems Will Centralize Communications
Centralized communications within your restaurant will have multiple benefits as well. Improved communications will lead to increased order accuracy throughout the day, and centralized communications can reduce the risk of franchisee under-reporting. Meanwhile, integration reduces the problems with trying to rekey order details and lets staff get back to work, preparing meals and delivering the human smile and interaction to customers. Lastly, integration between systems will allow for better access to and use of food delivery. Within the 2020 food delivery trends, integration and its use to power analytics stand out as the most important and most prominent trends to impact restaurant industry throughout 2020 and beyond
Align Your Organization With These Food Delivery Trends, Using the Right Technology
The same food delivery trends will involve a specific list of menu items that must be included. However, that does little good to help restaurateurs provide a superior customer experience. For restaurateurs to stay successful in 2020, they must understand the ways technology and data will influence food delivery. Finding the best path for integration and recognizing the limitations and opportunities for improvement within existing systems can be difficult at best. That is where an expert partner can help your organization realize its full potential. Find out how Tacit can help your organization achieve greater success and realize these trends in your establishments by visiting Tacit online now.