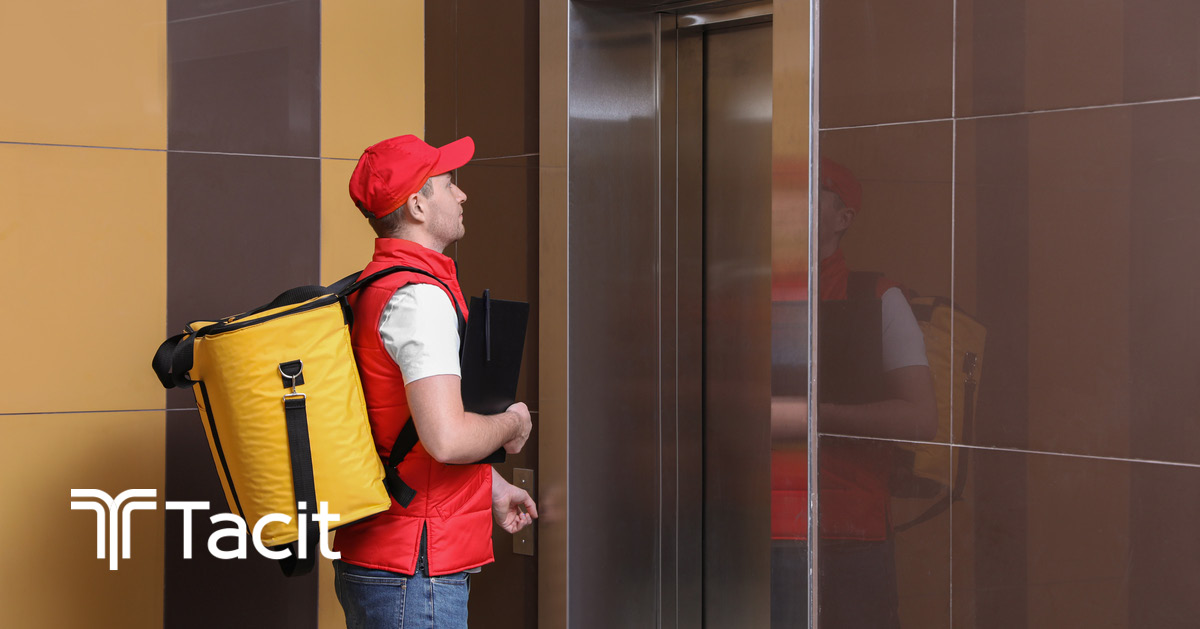 19 Feb

Third-Party Restaurant Delivery Services: What's Causing Demand?

Several marked shifts have occurred within the restaurant space with the rise of ecommerce and omnichannel. Omnichannel is no longer just an opportunity for retail, it affects restaurateurs as well. Restaurant operators need to understand how the industry evolved to meet changing needs, says Fast Casual, arriving in an omnichannel space that taps both the power of branded delivery and third-party delivery to create more engaging and profitable experiences with customers. While we have a long history of discussing Uber Eats and the rise of third-party delivery services, it's time to explore the real history behind the strong trend toward restaurant delivery for all.
Did Uber Eats Really Start Third-Party Restaurant Delivery Services?
Not really, millennials have a large share of the responsibility for the creation of third-party delivery. As explained by a Tacit client:
"The millennials… …are just as apt to have their food delivered as they are before they think about going and actually picking up their food now."
Placing a sole responsibility for change in demand for the rise of third-party delivery is still a misconception. Millennials eating habits and lifestyle that is more mobile and busy than previous generations have triggered a need for faster, more convenient delivery dining options. In addition, third-party restaurant delivery services were alive and well long before millennials in the form of hotel room service and school campus or catering dining needs. Millennials along with the rise of smartphones and available mobile internet, in addition to Millenials' willingness to serve the freelance roles of delivery drivers aided in the recent explosion of third-party restaurant delivery services that proliferated in the last 5 years.
When Did the Gig Economy Catalyze Change in Third-Party Restaurant Delivery Services?
The gig economy was the infusion of freelance drivers and self-employed individuals that third-party service providers needed to stretch their business models across larger distances. Now it is important to realize that Uber stimulated the development of third-party services when ride sharing grew to power in the mid-2010s. At the same time, the ever-changing side of technology pushed more restaurants toward delivery – a trend that continues today as evidenced by the survey, conducted by Fast Casual:
"When asked if delivery to fast-casual restaurant customers will increase substantially, increase slightly, stay the same or decrease substantially in the next 12 months, most attendees answered, "increase substantially."
When the same question was asked regarding in-store pickup for fast-casual restaurants, the answer was the same — it will increase substantially.
Savage, whose company supplies pickup lockers, said the Cincinnati Reds tested pickup lockers for mobile food orders. This past season, fans ordered and paid for food using the official MLB Ballpark app. The stadium food was placed inside self-serve lockers, which alerted the customer when the food was ready.
Why Delivery Services Continue to Evolve
Third-party delivery services have entered a period of adolescence, figuring out what is and is not working to build brand value. In addition, customer service is going to be a greater focus as third-party restaurant delivery services continue to push the burden of quality back to the restaurant owner.
Moreover,70% of most quick-serve businesses are now dine-out and full-serve restaurants who don't aggressively pursue digital take-out experiences are missing out on as much as 15% in additional orders.
What are some Operators Saying about the Increase in Demand for Third-Party Delivery Services?
"The way we're looking at it is, we're going to go with the way the world is going, we're adapting. People do not dine out the way they used to and that has hurt a lot of restaurants, full-service restaurants."
Full Serve – "Over the last 10 years [takeout has] gone from 12 to 20[%]. Over the last two years, it's gone from like 16 to 20. And it's where we're seeing the biggest growth in our business is that take-out channel."
Full Serve – "35% of our take-out business is delivery, three years ago 0"
Full Serve – "I don't think concepts today are doing themselves a service by ignoring [takeout]. That's just a reality today of the millennials, and I think people on the go. More now than ever. I know that there are some concepts that are, I think, tentative, or they're reluctant to get into that space, and I think over time it's going to be a detriment to those who aren't participating."
Learn How Third-Party Restaurant Delivery Will Influence Your Business to Stay Competitive
Third-party food delivery is here to stay; the next generation will not simply accept the inability of a restaurant operator to not offer third-party restaurant delivery as an option. It will be a basic requirement regardless of whether the customer wants to dine in or out for a meal. Restaurant owners need to realize that this transition has been a long time coming, reflecting the gradual movement toward convenience over surface and quality, and they must still ensure service and quality throughout delivery. Future trends in the restaurant space will only see a continuation of delivery and more engaging experiences, so restaurateurs should look at the lessons of the past to prepare for the future. Let Tacit clear the confusion over third-party restaurant delivery services for you. Connect with Tacit online to get started with your digital dining and delivery strategy now.