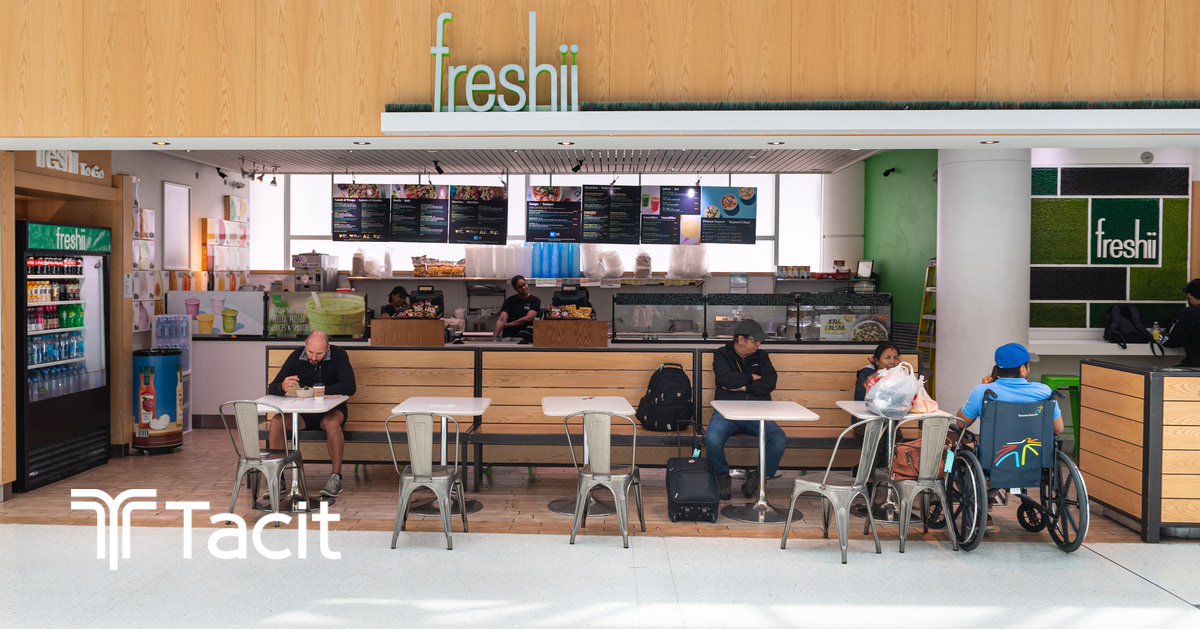 27 Feb

How the Best-In-Class Fast-Casual Chains Are Increasing Digital Orders

Technology is now an essential component of an effective fast-casual ordering strategy. As reported by QSR magazine, a "recent National Restaurant Association's State of the Industry Report, one in three restaurant customers surveyed say they're using more restaurant technologies now compared to two years ago. As technology becomes an increasingly integral part of the consumer dining experience, the lines between restaurant marketing and IT operations have become blurred, making it more important than ever for the two departments to work together to drive success." In turn, best-in-class fast-casual chains have taken note and are embracing technology for better, more efficient, and higher-check-size returns within digital ordering in four keyways.
1. Best-in-Class Fast-Casual Chains Recognize the Value of Third-Party Ordering
In recent months, a debate has come to light over whether fast-casual chains can really continue to maintain profitability and food safety with third-party ordering companies, including UberEats. The third-party delivery service providers have a reputation for both convenience and a few bad apples, pardon the pun. Regardless of the worst-case examples and histories for a few, the value of third-party service is clear to competitive, best-in-class fast-casual chains in terms of both digital ordering and delivery.
As noted by a prior Tacit client:
"You're a fool not to be involved in the third-party ordering platforms because you're just not going to capture the consumer that's looking for something to eat and going into that online food court. You have to be available there."
Today's customers are also continuously changing their preferences, explained another Tacit client:
"We've also found that that guest does not cross over that much. It's not as if that guest that was walking into the restaurant yesterday is now today ordering it through a third party. The consumer is different [, and] we recognize also that the third parties have an established rate. They have a consumer base that's loyal to them that's been using [the third party] for years."
2. Established, Successful Fast-Casual Chains Are Renovating
Renovating might not seem like the best way to embrace technology. But, consider this. Renovations allow companies to rethink dining areas to implement self-service kiosks and allow delivery drivers to pick up food and go. The same applies to mobile order-ahead activities. As customers grow to value convenience more, the best-in-class restaurants must make their experiences faster, seamless, and hassle-free.
3. Fast Casual Restaurateurs Have Embraced Quick-Service Apps
Quick-service apps include both branded digital apps and third-party services that allow customers to preorder food and have it delivered. Most importantly, the value of quick-service apps exists in creating unique experiences for each guest. In other words, today's customers value both convenience and personalization, so targeted marketing efforts, including push notifications for promotions and analyzing customer app use data can go a long way in both planning the menu, adjusting to seasonal changes in customer expectations, and even completing transactions, explains QSR Web.
4. Take Advantage of More Data Through Integrated POS and All Online Ordering Capabilities
Another critical area of improvement that best-in-class fast-casual chains and restaurants get right involves integration. When third-party services were first created, they relied on the manual rekeying of orders and the hope that restaurant staff would get the order details "right." Unfortunately, this only complicated an already profit-exhausted industry and did little to improve transparency. The staff could fill orders from the tablet and forgo the POS entirely. That opens the door to risk, franchisee underreporting, and other consequences. Integration solves those challenges and streamlines the process, explains Qu™ Beyond. As a result, order accuracy rises. Guest satisfaction increases. Data is generated, empowering more analytics' insights and helping businesses succeed.
Follow the Lead of Successful Fast Casual Digital Ordering With Tacit
The fast-casual sector of the food industry was among the first to recognize the value of convenience, and now, they are again reaping the rewards of technology and improved service. The future of the industry is bright for restaurateurs that follow the fast-casual example. Find out how your organization can get started with the integration of technologies and upgraded systems by visiting Tacit online today.