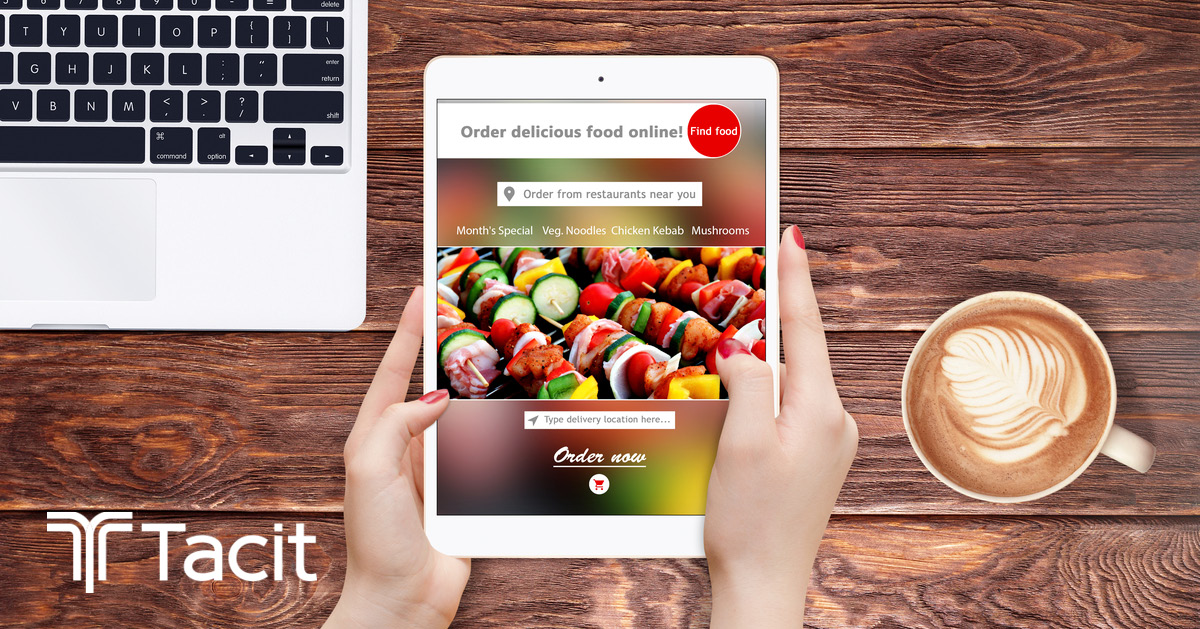 12 Aug

Food Mobile Apps, Kiosks Help Restaurants Even the Playing Field

The restaurant industry has always experienced challenges in staying competitive. More prominent brands have more resources, cash flow, and opportunities to survive uncertainty. However, the rise of digital ordering by restaurants is transforming that narrative. Instead of remaining on the sidelines, all restaurants, including small establishments to enterprise chains, can finally compete and give customers that award-winning digital experience that is unmatched. Food mobile apps and ordering kiosks are effectively utilized for many reasons, but the most pressing reasons focus on speed, ease, safety, and faster service. Let's take a closer look at how kiosks and mobile food apps are becoming the go-to resource for keeping customers happy and safe throughout 2020 and beyond.
Kiosks Will Be Key to Restaurants' Ability to Handle Demand With Fewer Staff
Kiosks offer an opportunity to reduce staff workers in the front of the house to meet social distance guidelines. This is key to lowering the demand for workers in the facility and alleviating concerns about capacity. Also, the level of automation helps businesses cope with fewer customers without incurring higher costs. As reported by Sam Zietz via QSR Magazine:
"The harsh reality is many restaurants have been forced to switch to an exclusively takeout-and-delivery model almost overnight, operating under city and state mandates to prevent the coronavirus spread. They have laid off some of their dining room staff as a result or redeployed them. To preserve the efficiency of not just the kitchen but brand as a whole, they need an automated solution. Kiosks are the answer for many. With customers entering their orders on the kiosk—or interacting with the menu entirely on their phone via a scannable QR code on the kiosk—the greatly reduced wait staff can attend to the more urgent tasks."
Kiosks Give Rise to Synthetic Drive-Thrus
Kiosks have always seemed like the simpler alternative, but with pressure to limit capacity returning, restaurants have thought outside the box and found a new use case.
As also explained by Zietz, "Some restaurants have even created what we call a synthetic drive-thru using kiosks to reduce foot traffic inside the store. By wheeling the device outside the restaurant, customers can place orders outside, and wait in their cars for the waitstaff to bring their food once ready. There's a massive benefit to using kiosks: no one must handle cash—the dirtiest thing in most restaurants. Customers can pay by credit or debit card at a terminal. However, at restaurants where customers like to pay in cash, there are kiosks available that can handle cash, as well."
The moving of kiosks outdoors effectively eliminates the indoor capacity limit, provides peace of mind to guests, and keeps profits coming. Meanwhile, connecting a kiosk to food mobile apps could help customers order, pay, and complete transactions, whether inside or outside a restaurant. Kiosks and food mobile apps are two sides of the same coin, giving restaurateurs a chance to connect, automate, and reduce risk to everyone involved.
Protection Will Help Restore Trust in Kiosks Within the Restaurant
It's also critical that operators consider the safety of the Kiosks screen. Operators should use kiosk-friendly wipes, making sure to regularly clean the kiosks to keep staff and customers safer. Operators may also put signage on the ordering kiosk to let customers know and give them peace of mind. Additionally, the use of antimicrobial products remains another interest in restaurants and their use of kiosks. Dozens of consumers may touch a kiosk. And wiping down the kiosk between each interaction is sometimes not possible. However, antimicrobial products that can help inhibit the growth of pathogens on the surface may help.
As a result, those products might help restore trust within the restaurant, even when multiple people have used a touchscreen.
Phone Payment Options Are Rapidly Rising in Demand
The use of food mobile apps also offers an opportunity to avoid guests' contact when paying for food. The contactless payment option is not just in demand; it's a requirement for some brands. According to Kiera Blessing via Fast Casual:
"When Starbucks opened the majority of its US-based stores in May, many of those stores opted to accept order and payment through the mobile app only. Guests pick up their drinks from a barista at the door and don't need to venture inside the store at all. Some brands, like Panera Bread, are even taking it a step further, making it as convenient as possible for the consumer."
Stay Relevant, Competitive, and Safe With Food Mobile Apps
Food mobile apps and kiosks are only a few ways operators can embrace digital transformation to endure any disruption. As the world moves into the new normal and becomes contactless for everything, this is the opportunity for all restaurants to evolve finally.
As noted by a Tacit client, "Contactless ordering and payment through mobile food apps and outdoor kiosks are how customers feel safe. We as operators owe that measure of safety to them, and without it, we cannot stay competitive. The choice is so simple; we must embrace this new normal, and at the same time, we can level the playing field with our bigger competitors."
Restaurants that wish to survive in 2020 must welcome digital capabilities. Visit Tacit online to start your digital ordering technology implementation today.