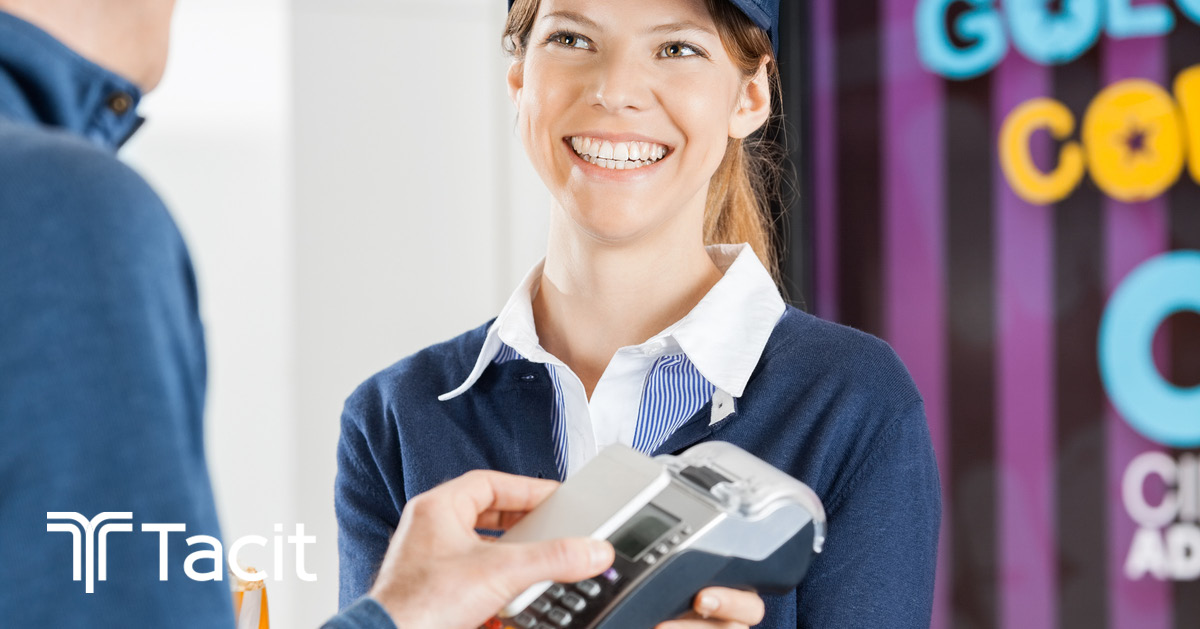 21 Jul

Concessions to Your Seat: How Venues Are Embracing Contactless Ordering to Build More Enjoyable Guest Experiences

Building an enjoyable experience for patrons of entertainment venues has always been a key focus for those involved in concession stand management. Unlike traditional restaurants, entertainment venues must face additional demands that go against the grain in terms of social distancing and minimizing person-to-person contact. At the same time, such venues are ripe for positive disruption that will enable faster, more proactive service, reducing delays, and offering key benefits for all involved stakeholders. Let's look at some areas of how venues currently see or how they are embracing digital food ordering capabilities through contactless ordering to build better guest experiences.
Entertainment Venues Were Ready for the Next Wave of Digital Ordering
Even before anything happened in 2020, stadiums and entertainment venues were looking for ways to increase profitability. While guests still visited, the rise of the internet presented a challenge as people were already moving toward a convenience-driven approach to entertainment. In other words, the only way for concessions to tap this aspect of the market would have been digital ordering, and now, that digital ordering must evolve into contactless ordering. Furthermore, contactless is a high-priority item for such venues as their employees and teams have expressed real concerns about their safety returning to the packed buildings. As reported by Patricia Cobe via FoodService Director:
"To begin, employees have to feel comfortable about returning to work. In developing plans with stadium and arena teams, experts recommend daily wellness checks to make sure workers feel safe. The coronavirus crisis also provides an opportunity to push the business forward and train staff on frictionless, contactless service."
After all, any entertainment food venue that does offer contactless ordering will be better poised to reap additional benefits.
Digital Ordering and Payment Processing Via Contactless Options Increase Profitability for Entertainment Businesses
Contactless ordering requires vast integration across all food management systems, including payment processing. The ability to leverage mobile capabilities in contactless ordering effectively solves other challenges, such as the current coin shortage by encouraging guests to pay by debit or credit card. It further reduces errors in ordering, which may occur due to the high volume at events, and it provides an added peace of mind to guests. According to a past Tacit client:
"We've seen a marked shift in the preference of guests for ordering concessions—with an emphasis for convenience. Now, guests want the same experience without having to leave their seats—regardless of whether it's a concert, sporting event, or other attraction. So, using technology, we can bring food straight to guests and eliminate those dreaded contact points too."
Less Stress and Time Lost in Lines at the Concession Stand Amount to More Enjoyable Guest Experiences
Eliminating the contact points at the concession stand can involve several options too. Guests could pick up their food from a locker-type setup, or they may opt to have concessions delivered right to their seats. Of course, this largely depends on the type of event. With an added emphasis on social distancing amid the current time, having contactless food delivered right to guests' seats might be the best option, but the locker option is far superior in reducing touchpoints. As a result, guests enjoy an added level of convenience, building better experiences while keeping everyone safe.
Build a Better Guest Experience at Your Venue With Contactless Concession Stand Management
Guest experiences in entertainment venues, including sports arenas, are of the utmost importance, and while these venues are experts in creating unusual, enjoyable meals in the form of concessions, their ability to deliver on the promise of contactless is uncertain. Offering contactless ordering in large venues is a challenge to say the least, but it is possible. Entertainment venues need to rethink their approaches to ordering at the concession stand to include seat delivery, online ordering, and even mobile payment process. Of course, working with an expert in digital food ordering systems integration and implementation, such as Tacit, can be key to success. Visit Tacit online today to get started.