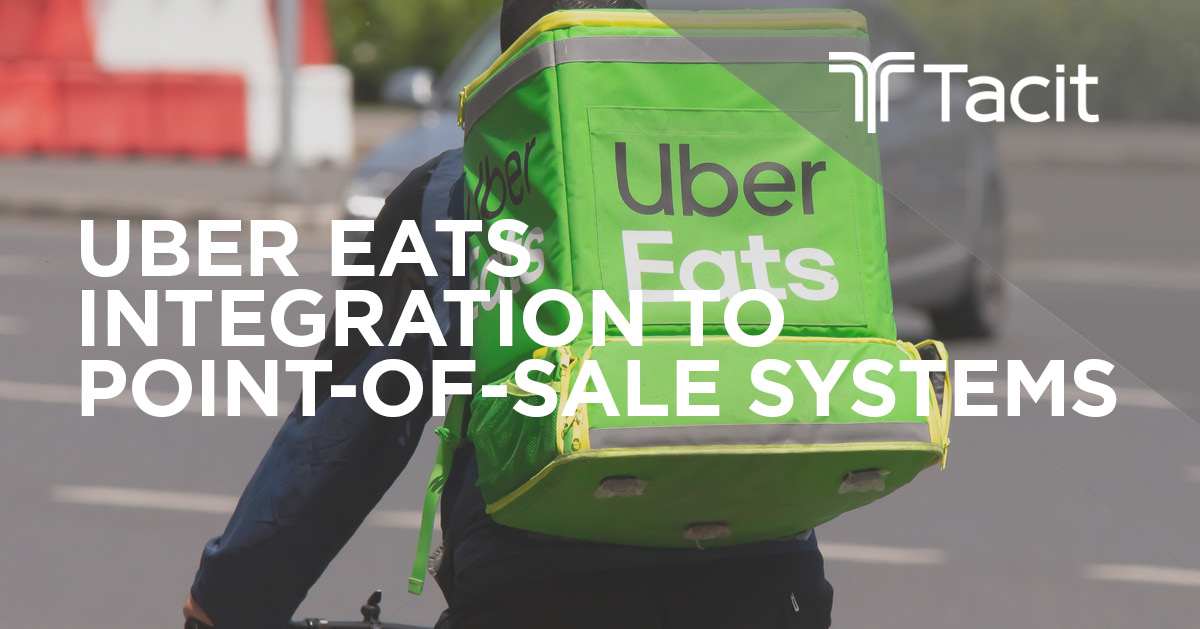 11 Jun

Why Uber Eats Integration to Point-of-Sale Systems Gives Operators A Step Above Competition

Food delivery is a fast-growing sector of the restaurant industry. Every company is vying for the online consumer opportunity, explains QSR magazine, but it comes with risk. Third-party delivery apps have challenges in implementation, including mistakes in rekeying orders manually for companies using manual processes. However, integration with point-of-sale systems can add value to third-party delivery and bolster competitive advantage. In fact, consider these critical benefits of Uber Eats integration.
Fewer Errors During Rekeying of Order Details Ensure Accurate, Timely Orders
One of the biggest problems without Uber Eats integration into a restaurant operators' point-of-sale (POS) system stems from the need to enter order details after the fact manually. Orders may come in from online order portals and Uber Eats, and before the kitchen can prepare the food, the orders must be entered into the system for billing purposes. Manual processes effectively increase the risk of error. Uber Eats integration into a POS system eliminates this possibility.
Technical Integration Better Manages Workflows
Seamless integration of third-party delivery apps with point-of-sale systems improves restaurant workflows, reports Food News Feed. Team members can focus on customer service and preparing food for pickup, not trying to determine which orders need to be fulfilled first. POS integration also allows for preparation times to be implemented in the ordering process. Ensuring the customer receives an estimated delivery time and the staff receives the orders in a timely matter. Manage larger orders with automated preference settings to ensure smooth operations.
One-Stop Access to Sales Figures From All Channels Enables Better Reporting and Planning
Data is power, but data's value decreases when it exists solely at the behest of point-of-sale system vendors. Companies that integrate with Uber Eats can recapture data from across all channels and make informed decisions, including marketing, online menu management, and cost determinations.
Integration Consolidates Restaurant and Software Management
Restaurants work with multiple vendors and apply data in different ways. Dine-in, delivery, and carry out orders require separate processes for managing workflows. Utilizing integrated systems, managers can consolidate workflows to meet demand. Furthermore, they may apply data to redesign pickup counters and areas in the restaurant to avoid congestion.
Speaking of congestion, Starbucks and Chipotle recently went through a series of problems with implementing Uber Eats delivery. Consumers were uncertain of where to order, and employees had a difficult time tracking in-store customers and delivery drivers. Instead of trying to hope things balanced out in the wash, the companies redesigned their stores with pickup shelves for online orders and made better use of equipment.
For example, Starbucks typically used a single espresso machine at a time, but after implementation, the company began using one machine for delivery orders and another for in-store orders reducing congestion and streamlined operations. As soon as new Chipotle CEO, Brian Niccol, came on board in early 2019, he added pick-up shelves to hundreds of Chipotle locations, with the goal of expanding to all locations by the end of the year.
As Niccol says to Fast Casual after reporting 100% growth in digital sales when it comes to the blending of off-premise ordering channels and in-store operations:
"These self-service shelves are a key element in digitizing and modernizing our restaurant experience as they increased access, speed of service and convenience for our guests while building more love for Chipotle and driving digital sales," Niccol said about the shelves, which also help improve delivery times.
Intuitive Systems Ease Employees' Workload
Since systems function behind the scenes, employees do not need to learn how to use a new system independent of the restaurant's existing systems. Intuitive systems also allow for faster training to recognize delivery orders and activate the processes for preparing orders for pickup.
Add Value to Your Restaurant With Uber Eats Integration
Restaurant operators can take advantage of integration. However, restauranteurs are not IT experts, and mistakes may occur. Instead of leaving it to chance, restauranteurs should work with the middleware integration partner to Uber Eats, Tacit's platform, to handle the full Uber Eats integration process, as well as the use of Kiosks and design elements to speed delivery without sacrificing in-store experiences. Visit Tacit online to learn more.