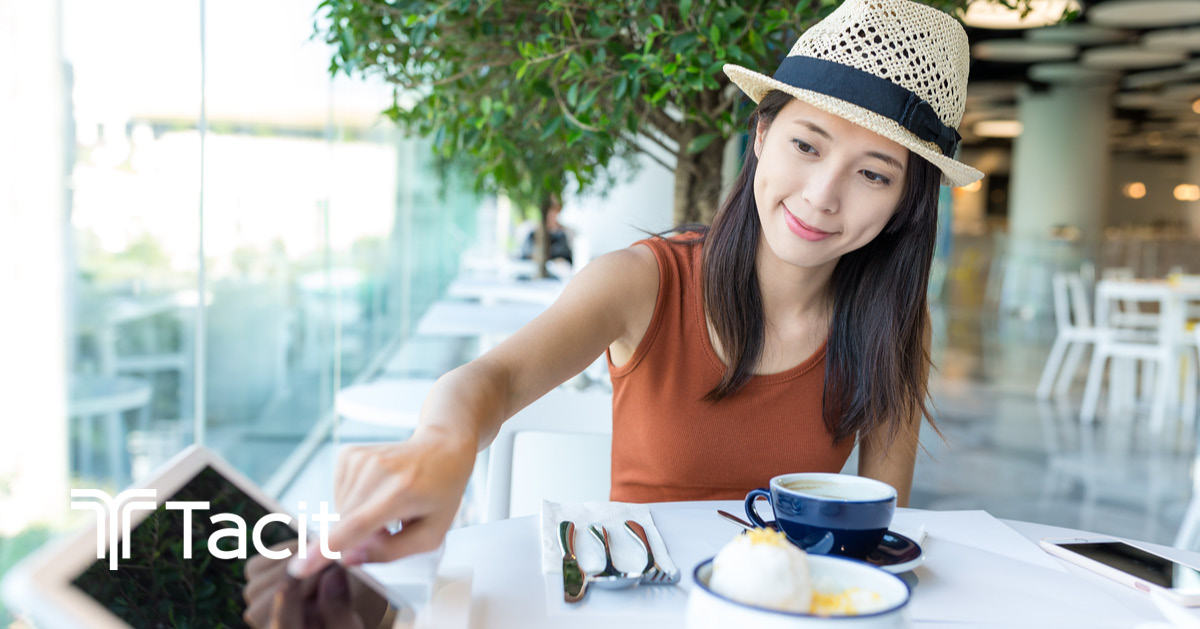 26 Sep

Omnichannel Food Ordering Results in New Customers, Higher Check Sizes & "Waveless" Operations

Omnichannel is not a new concept, and its impact has been felt throughout the retail sphere. However, the ongoing demand for anything anywhere has begun in other industries, including hospitality and restaurants, says Hospitality Technology. These industries were once believed to be immune from omnichannel transformation. After all, how could a person really expect omnichannel capabilities from a dine-in establishment? Then, food delivery changed the game. UberEats, Grub Hub, Favor and DoorDash rose to power in the marketplace to satiate the demands of consumers that wanted more delivery options and to more places. Today's restaurant operators need to understand the potential in omnichannel food ordering and how to stabilize it.
What Have Restaurant Operators Overlooked in the Omnichannel Game Plan?
Restaurant operators struggle to understand the value of food delivery. In today's world, the use of third-party aggregator marketplaces, such as UberEats, incurs steep delivery costs and commissions, rendering it more difficult for restaurants to maintain a profit. However, failure to offer delivery is the worst possible decision. According to Upserve Restaurant Insider, a few key statistics that restaurant operators may have overlooked include:
87% of consumers use third-party delivery services for convenience, not necessity.

60% of restaurant operators believe delivery offers incremental sales.

Mobile app delivery will rise to more than $38 billion by 2020.

Sales volume via delivery increases restaurant volume by 20%.
Yet, as many as 43% of restaurants believe third-party delivery services interfere with their ability to forge customer relationships. This demonstrates the notion that third-party service results in higher costs and lost opportunities.
The Benefits of Omnichannel Ordering
Omnichannel food ordering does offer significant benefits to businesses. More than one-third of consumers are willing to pay more for faster delivery and better service. This could quickly eliminate the added costs associated with working with third-party aggregators. Also, restaurants see the benefits of omnichannel ordering through increased customer counts, higher-order density for a given area, increased check sizes, improved participation in promotions, and "waveless operations." In other words, restaurant management will grow more automatic, letting technology handle the processing and putting workers back in the kitchen. Meanwhile, digital ordering has grown 300% faster than dine-in orders, and if trends continue, delivery will surpass dine-in as the go-to restaurant service of choice.
Tips to Stabilize Omnichannel Food Ordering
Restaurant operators can overcome the increased demand for omnichannel food ordering by following these steps:
Offer delivery through all applicable third-party aggregators.

Improve the design and ease-of-use of your native, branded online ordering capabilities.

Upgrade your POS to enable connected service.

Connect consumer-facing programs, such as loyalty memberships, to the POS and third-party services, increasing engagement, says

Food Newsfeed

.

Get feedback from consumers regarding experiences and ways the restaurant could improve.

Tap the value of big data within your connected, integrated POS to understand demand and better manage the restaurant.
Realize Omnichannel Restaurant Success With the Right Technology Partner
Omnichannel restaurants are here to stay. They are not a passing fad or a temporary change in how consumers get their favorite foods. They will continue to grow in popularity, especially as demand for mobile app ordering capabilities expand three-fold by 2020, says Restaurant Dive. However, failure to deliver on integrated POS capabilities will lead to an increased risk for failure, higher costs in your restaurant, and an increased risk for bankruptcy. Avoid these problems by implementing the tips as mentioned above to stabilize omnichannel food ordering and improving efficiency within your organization. Learn more about other ways your restaurant can streamline service and profitability through technology by contacting Tacit online today.