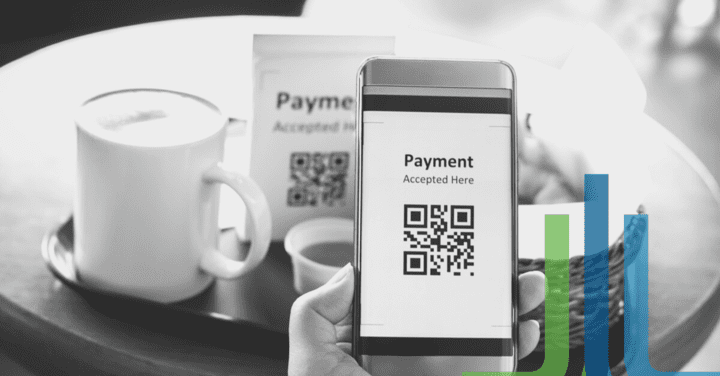 02 Mar

An Overview of Tableside Food Ordering and Payment Functions

Finding ways to stand out from the crowd has always been a top priority for restaurants. Today, digital kitchen management and food ordering go hand-in-hand, and such capabilities have led to massive growth. According to Nation's Restaurant News, notable brands have reported substantial increases, more than 30% in some cases, within their off-premises orders over the past two years. That trend is growing as more restaurateurs begin to leverage third-party platforms and technology. However, the rise of technology is not regaled to the fringes of third-party ordering and delivery. Restaurateurs need to understand how technology gives rise to tableside food ordering and payment functions and the benefits that such capabilities can bring.
What Is Tableside Food Ordering?
Tableside food ordering is the literal process of giving customers a way to engage with restaurants and effectively eliminating the need for servers to take customers' orders and complete payments. This only works when customers use a digital payment form, such as a credit or debit card. Still, a customer may use their devices to access a restaurant's menu, complete payment, or call the server. Since the pandemic's beginning, many brands have successfully switched to digital menus and ordering options. By giving customers a way to leverage tableside foodservice and food ordering, restaurants can lessen the burden on their staff members. And tableside food ordering helps restaurants streamline the process and unlock substantial benefits beyond labor cost reductions.
How Tableside Foodservice Benefits Restaurants
Tableside foodservice and orders are about much more than simply reducing the interactions between restaurants staff and customers. Instead, it is a process of using technology to work smarter, not harder. Since customers control their orders, the risk of error dramatically declines. This is particularly true among restaurant-goers that may wish to customize menu item order details.
For example, a customer wishes to order a burger combo but swap fries with green beans. By leveraging tableside food ordering, the customer controls the entire order. The order is seamlessly sent to the back of the house upon completion, and there is a lower risk of a server entering the order incorrectly.
While it may not seem like a significant mistake, errors can happen when servers enter an order. In this example, the server might have entered pinto beans as a substitution, resulting in an upset customer. Furthermore, mistakes do not simply cost time on the part of the customer or the back of the house.
Any mistake has a direct and indirect cost, including the price of the incorrectly prepared food item or the cost to the customer experience. Yet, the most significant benefits of tableside food ordering are found in labor cost reductions. It's equally crucial for restaurateurs to make tableside arrangements accessible and easy. Customers of the past were okay with tableside ordering kiosks, and while many brands may still maintain these devices, customers want the convenience and security of using their own devices. The path to such outcomes is laid with QR codes that customers scan to access the menu, complete payment, or perform other functions. Also, QR codes are critical for meaningful cost reductions. According to The New York Times, "Restaurants that use QR code menus can save [30-50%] on labor costs by reducing or eliminating the need for servers to take orders and collect payments."
Similarly, QR codes are not limited to initial orders and tableside payment processing. Customers could use a QR code to add points from a meal to their loyalty accounts, track rewards, and make the entire process run more efficiently.
Ensure Your Brand Is Future-Ready With the Right Technology Partner
Restaurants are in a continuous state of digital transformation. While many brands had successfully put their menus in the digital frontier long before the pandemic, those that have survived and seen significant profits have successfully put the full power and potential of customers' devices front and center in digital food ordering. Customers are generally more comfortable using their own devices, and a QR code eliminates all uncertainty regarding online ordering at the table. Lastly, QR codes are versatile and can help brands adjust menus between different times, such as switching from breakfast to lunch. They are easily updated through the restaurant's online platform. That is a crucial step to enabling more efficient and productive restaurant operations. Restaurants technology through tableside foodservice and food ordering is the next wave of the future for payment processing and customer engagement. Connect with Tacit to learn more today.