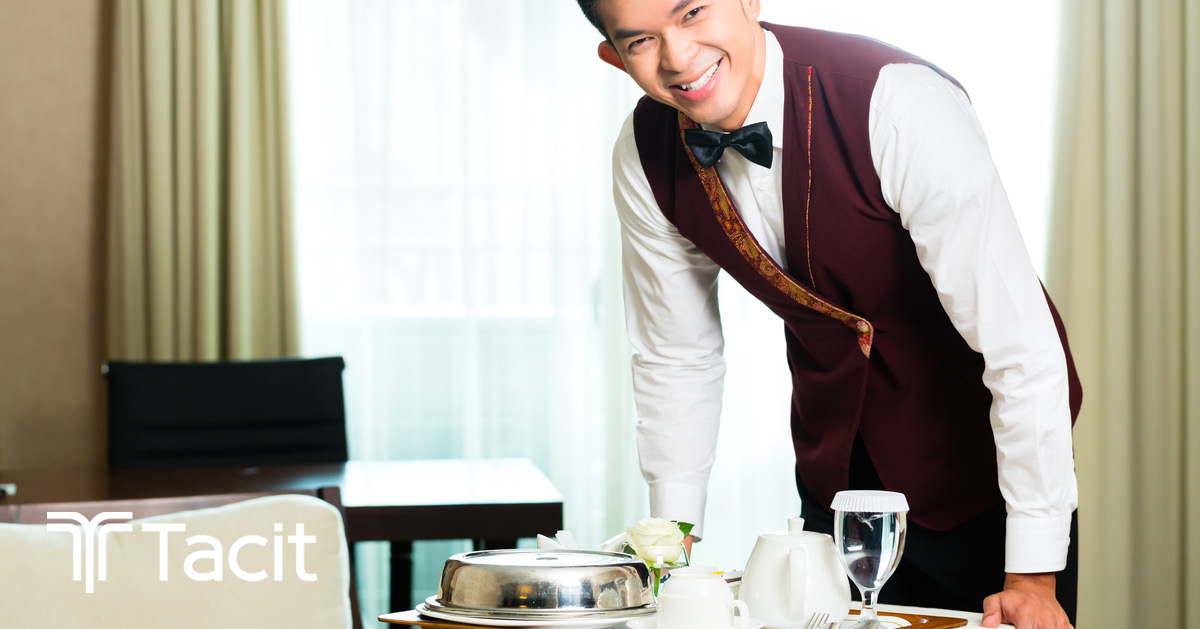 09 Jul

Offering Hotel Room Service Delivery From Hotel Kitchens: The Value of White Label Services

The idea of hospitality food delivery remains a challenge for hotels around the globe. Traditional room service delivery has exuberant costs, requires customers to be happy with non-restaurant food, and offers little in the way of a superior dining experience—despite hoteliers' hopes for a five-star experience. Unfortunately, the problem is only growing worse as hotel guests realize other options for dining, and hoteliers need to understand how white label services can solve it.
The Changing Tide of Room Service Delivery Expectations
The shift of customer expectations reflects the growing consensus among guests that restaurants are the better alternative to traditional room service delivery. In fact, most hotel guests would prefer to cook their own meals if a kitchen exists, says USA Today. According to Jonathan Wilson, vice president of product innovation and brand services for Hilton. "Over the years, there has been a systemic shift in guests' expectations of hotel food and beverage offerings. There are guests who want a quick burger or salad delivered to their room though just as many might prefer a communal table where they can sit on their laptop and order a flat white or local beer or to be able to purchase something hot or cold from an in-hotel market."
As a result, more hoteliers are working on ways to use technology and transform the dismal history of room service delivery into a convenient, luxurious experience.
White Label Room Services Solves Hotel Kitchen Dilemmas
White label room service delivery allows hotels to find revenue-making opportunities through room service without the traditionally high costs of operating in-house kitchens. As reported by HospitalityTech.com, room service has a history as the loss lead by most hotels. And in fact, the average profit for traditional room service sits at 28.4%. Meanwhile, 68% of room service ordering guests choose room service delivery due to convenience. So, the question becomes, "what can hotels do differently to still offer convenience and increase profitability?"
Adding technology has always had the benefit of increasing the perceived value of a hotel room. And, the infusion of technology within the room service realm will help guests see the experience as more than a convenient way to eat while traveling. For example, a bedside tablet and mobile order-ahead app can help hotels collect room service orders and avoid the hassle of waiting for the phone to ring. But again, problems arise when customers do not want what the hotel offers? So, the solution lies in expanding room service delivery offerings through white label services, including third-party delivery of guests' favored foods. According to a past Tacit client:
"Offering delivery of well-known brands through room service has been a game-changer, especially for those brands that do not already offer third-party delivery through major apps, such as Grubhub. Instead of losing the revenue to the third-party delivery service, our team becomes an extension of Grubhub via white-label services, giving guests the experiences and foods they want, including those from our kitchen, all while still seeing a stronger ROI."
Tips to Leverage White Label Room Service Delivery in Your Hotel
While using in-room technology to streamline white label services sounds great, this is also the era of contactless concerns. Therefore, hoteliers should follow these five tips to increase value from room delivery:
Take advantage of guest ordering on personal devices, using white label services to connect with your staff and place orders for third-party delivery.
Expand room service delivery hours based on the availability of restaurant delivery in the area.
Avoid the high surcharges associated with delivery, using technology to reduce overhead for room service delivery and applying white label services to effectively lower costs.
Keep dining options focused on local diners and menus; local foods and dining experiences are all the rage in today's world with a cautious blend of well-known brands too.
Make it easy for hotel staff to accept and complete the final delivery by bringing food to guest rooms from the lobby.
Deploy White Label Room Service With the Right Technology Partner
Regardless of how your brand approaches white label services in room service delivery, it needs integrated systems and robust technology. Tacit can help with those needs. Visit Tacit online to get started.