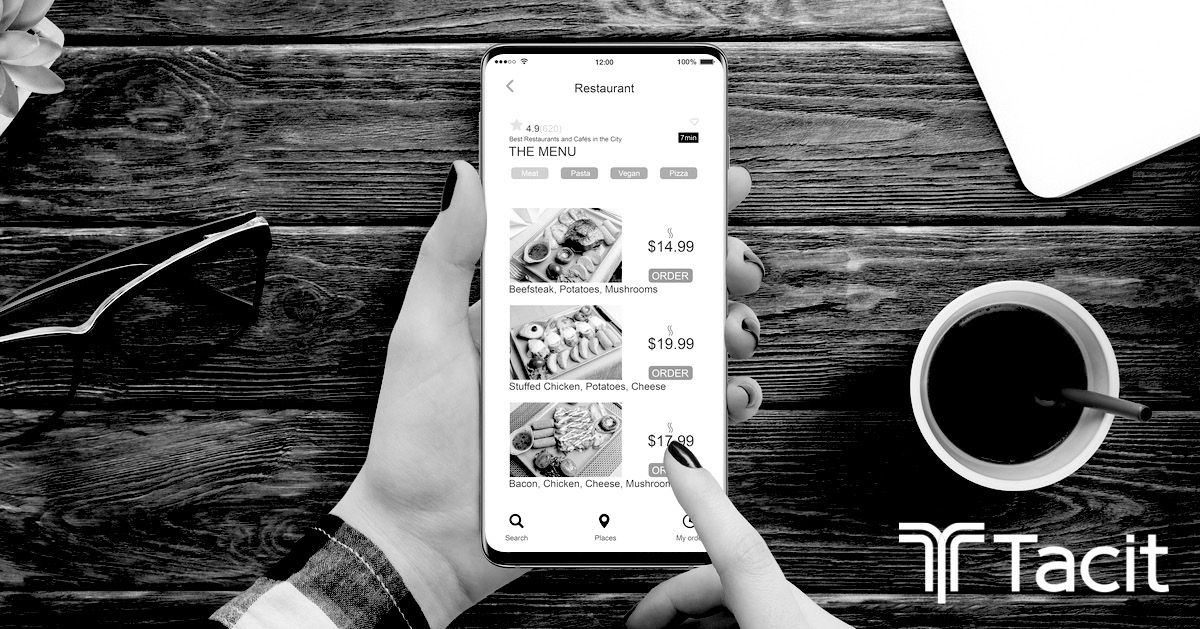 07 Oct

Digital Food Ordering Statistics Every Restaurant and Hotel Should Know

There have been many recent changes in the restaurant industry, primarily due to COVID-19 and how it's changing the world. Digital food ordering statistics have seen significant fluctuations and adjustments because of social distancing regulations and the ways foodservice companies and their customers are adapting to the new standard created by the pandemic. In fact, among the top digital food ordering statistics, ghost kitchens are becoming more commonplace. Let's take a closer look at the full digital ordering in foodservice statistics and what they mean for the industry.
Why Digital Ordering Food Ordering Statistics Are Growing in Volume
It is clear that the restaurant and foodservice operators still need to implement more digital options and technology-based choices if they wish to gain market share, decrease operational costs, and increase profit margins. Digital food ordering statistics reflect the new standards created by delivery companies and the ways restaurants can focus on expanding online and digital food ordering systems. Consumers want choices, and it is clear from digital food ordering statistics that contactless ordering will be a big part of giving customers what matters to them. According to a recent QSR article, it is clear that digital is the way to go and makes it clear that choices are more important than cost and all other considerations to the modern customer.
"Some customers like to place their orders directly on restaurant websites or apps, while others seek out new restaurants to visit from third-party aggregators. Some want to pick up their orders in-store, others want delivery, and many still prefer contactless ordering and delivery methods."
Unfortunately, when food service companies fail to take digital food ordering statistics seriously and come late to the contactless ordering game, they face a significant risk of losing customers. There are weighty reasons to move to digital ordering due to the pandemic, as these statistics, some of which were also compiled from Restaurant Business Online, show:
The majority of customers order from a restaurant weekly. While customers still hit these targets during the current disruption, online food ordering demand is likely to continue climbing after the trouble passes.
The number of people using food delivery apps will rise by 25% in 2020. The increased demand for food delivery apps is natural as dining rooms remain closed or under strict occupancy limits in most states.
There will be more than 45.6 million people using smartphone apps for food delivery. The astonishing growth of smartphone apps for food ordering and delivery represents the marked shift in demand. This number would be higher when adding in the number of curbside and pickup orders through smartphones.
By 2023, the number of people using smartphone apps for food delivery will be 53.9 million.

Again, there is some difference in exact numbers due to the incidence of people who order both delivery and curbside or another combination. Regardless, that still represents a jump of nearly 10 million people within a few short years compared to 2020.

Digital food ordering statistics indicate that 46% of 18- to 34-year-olds use a smartphone to order food. The key message to remember for this point is that it involves the younger generations. And all marketing efforts for digital food ordering must target this demographic.
Since COVID-19, 51% of consumers have downloaded at least one new food-purchasing app.

That means that the overall number of possible patrons to hotel food service providers and restaurants has grown by more than half within six short months. And, 41.7% of people say they will use digital order options if confirmed to their home during the pandemic.

The average amount of an online order is 23% higher than in an in-person order.

As if that wasn't enough, consider this; approximately 33% of consumers say they get takeout more now than they did before the pandemic.

Up to 32% of customers are planning to make more home-cooked meals after the virus passes.

While home-cooked meals seem to suggest otherwise, it's important to remember that this includes customers purchasing cook-at-home meal kits from restaurants and hospitality venues too.

Waiting for more than 40 minutes for food delivery is okay with 20% of diners.

Clearly, waiting is no longer the horrible experience it was in the past.

Third-party meal delivery can cost up to 91% more for customers. It is worth repeating that third-party delivery, while still necessary, is much more cost-prohibitive for restaurants too.
If curbside is an option, 50% of Gen Z consumers say they'll try a new restaurant.

Curbside ordering allows these more modern customers to try menu items with the benefits of convenience built-in. It's the perfect opportunity to capture more customers during times of uncertainty or disruption.

The ghost kitchen market will swell to more than $1 trillion within the next year. That's a ground-breaking volume of growth where ghost kitchens were almost unheard of in recent years.
Foodservice Companies Must Apply These Digital Food Ordering Statistics to Their Future Technology Choices
The evidence is abundantly clear throughout digital food ordering statistics. Customers want to order their food online, and they want to have the options to get what they're looking for all in one place. Understanding how digital food ordering statistics affect the foodservice business in the wake of COVID-19 is an essential step for any restaurant that wants to improve its bottom line and customer base. Being unable to provide what customers wish to affect a food service business materially, but investing in digital ordering solutions is the answer. Visit Tacit online today to get started.