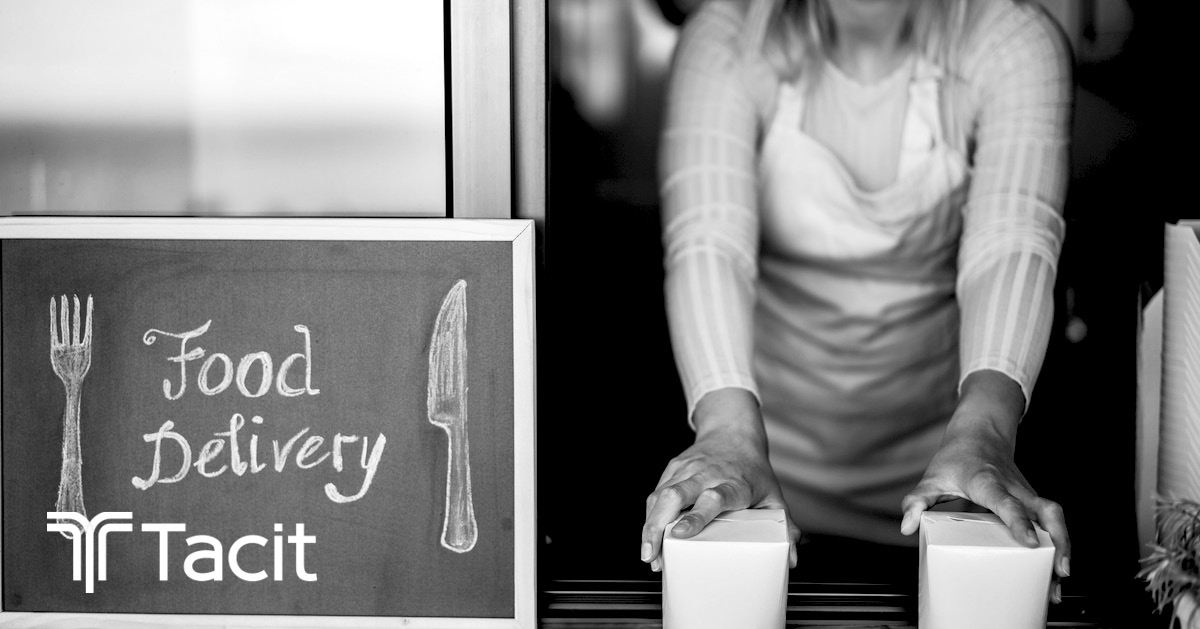 19 Aug

What Are Ghost Kitchens and Why They're Growing in Popularity

In the battle to increase food service industry profitability and meet the challenges of a deliver-it-now customer base, restaurateurs are turning to an innovative solution, ghost kitchens. Ghost kitchens, occasionally referred to as dark kitchens, are not a new concept. They were originally tested several years ago, but a relatively small market share of support for delivery and industry pushback led to their demise. However, the current economic crisis spurred a high demand for delivery and pick up orders. Moreover, the demand for ghost kitchens is soaring across the board as contactless food ordering gains traction, and ghost kitchens could create a new $1 trillion sector in the restaurant industry by 2030, reports Restaurant Dive. As a result, restaurateurs need to understand the full concept of ghost kitchens and how they add value to a brand.
Driving Forces Contributing to Demand for a Ghost Kitchen
The demand for a ghost kitchen derives from the increased demand for online ordering and restaurant delivery. In their truest form, ghost kitchens prepare orders for delivery, eliminating the customer-facing side of the kitchen. As a result, they are highly efficient, and ghost locations solve the need for faster delivery by bringing people's favorite foods closer without the headache of managing a brick-and-mortar dining room. Furthermore, the strong preference for meal delivery has pushed the need for ghost kitchen development and implementation into overdrive.
In a recent PYMNTS.com study on customers' preferences, the need for a restaurant meal ranks significantly higher than many realize. Yes, the industry is suffering from the current disruption, but the opportunity to grow through ghost kitchens could transform this need for restaurant food into a more profitable foodservice industry.
"Though the desire to reconnect with friends and family was both the top reason consumers named for wanting to leave their home (cited by roughly 80% of consumers who reported interest in going out) and the most important reason (cited as a top priority for 42.6% of respondents), eating in a restaurant wasn't far behind. It was the second most common reason cited for a desire to get out, enumerated by around 53% of respondents as their first, second or third choice, and ranked as the third leading reason all around, trailing only seeing friends and family and going back to work as consumers' top reason for wanting to go out.
Given how much consumers literally hunger for a non-home-cooked meal, it is not surprising how much the share of consumers leveraging digital platforms to remotely order from restaurants has grown."
Ghost Kitchens Create an Order-to-Home Food Pathway With Less Overhead
Ghost food kitchens effectively allow companies to maximize labor efficiency by cutting the need for front-of-house workers. The kitchen simply functions to fulfill online orders. Ghost kitchens are the next iteration of centralized kitchens in the digital food ordering system age. Remember that centralized kitchens, says Foodservice Equipment Reports, "save on labor costs by enabling you to employ fewer staffers, automate tasks and simplify training." Therefore, using that model to fulfill more online orders will inevitably help justify the commissions charged by the third-party delivery services and tap the market of the convenience-driven customer.
Ghost kitchens are also extremely versatile, capable of preparing meals from multiple restaurants. Since they lack the traditional brand nature of a brick-and-mortar location, ghost kitchens can produce items from totally different menus side by side. As a result, customers can get their favorite foods delivered faster, and customers have more options. While the third-party aggregator space created a standard for restaurant delivery, ghost kitchens have the added advantage of being able to work with both third-party delivery services and in-house delivery teams. It all depends on the business model for that brand.
The Different Types of Ghost Food Kitchens
Ghost kitchens cannot all be wrapped up into the same space. Different forms of ghost food kitchens may exist.
According to Foodservice Equipment & Supplies, the four forms of ghost kitchens include:
Shared Kitchen Space. In a shared kitchen space, the ghost kitchen may employ workers to prepare food from top restaurants and fast-casual dining spaces. In this form of a ghost kitchen, multiple brands may come together to take advantage of local delivery service areas and work together. Of course, it does relinquish the sense of a single business within the ghost kitchen.
A Delivery-Only Virtual Menu.

Ghost food kitchens may also operate to delivery-only virtual menus. In other words, customers cannot visit the space to place an order or dine in. The whole operation is completely turnkey and relies on the flow of orders from online ordering platforms, including both third-party and owned digital ordering capabilities.

"Twinning" involves taking advantage of both existing restaurants to create dedicated delivery in order pickup spaces. One popular brand, Chipotle, has described all its brick-and-mortar locations as ghost kitchens, fulfilling orders for virtually any guest. The idea of twinning runs on this principle, except a dedicated lane or space may be used solely for fulfilling these orders. Customers cannot place new orders at the location's pick up lane or window. Of course, customers do have the option of dining in through the shared space.
Building your own ghost kitchen.

Since the shared kitchen is usually a space that's already operating and leased to multiple tenants, building your own ghost kitchen is the go-to solution for brands that wish to keep recipes or other proprietary information private. This specific subset of a ghost kitchen can include a combination of all three, leasing out space to additional tenants, working with other restaurant brands owned by the same parent company, fulfilling online order requests, or even offering a pickup lane. The choices really are endless.
A Few Considerations for Starting a Ghost Kitchen
Starting a ghost kitchen should be carefully planned. Failure to plan will lead to higher overhead and lost opportunities to maximize profitability. Restaurateurs should follow these steps:
Start collecting and analyzing data to know your customers' ordering preferences and needs.
Identify the top-selling menu options, making those the focus of the ghost kitchen design.
Automate and streamline workflows for food prep work and filling orders.
Consider the need for delivery drivers or customers to pick up orders, if applicable.
Optimize your branded ordering channels, including using white-label third-party delivery.
Remember to integrate with third-party delivery services for customers that do not order through your app.
Know the hard facts of accounting for each ghost kitchen.
Experiment with virtual brands, expanded menu items
Consider partnering with a restaurant technology expert.
Maximize Your Company's Value Through Integrated, Digital Ordering and Ghost Kitchens
Utilizing a ghost food kitchen is not a scary, unproven concept. Ghost food kitchens afford an opportunity to increase brand value, reduce overhead, increase delivery service, and meet the demands of increased online ordering. Of course, it all hangs on the ability to combine digital ordering, third-party delivery with streamlined operation. As a result, working with an expert in restaurant technologies, such as Tacit, is key. Visit Tacit online to get started.