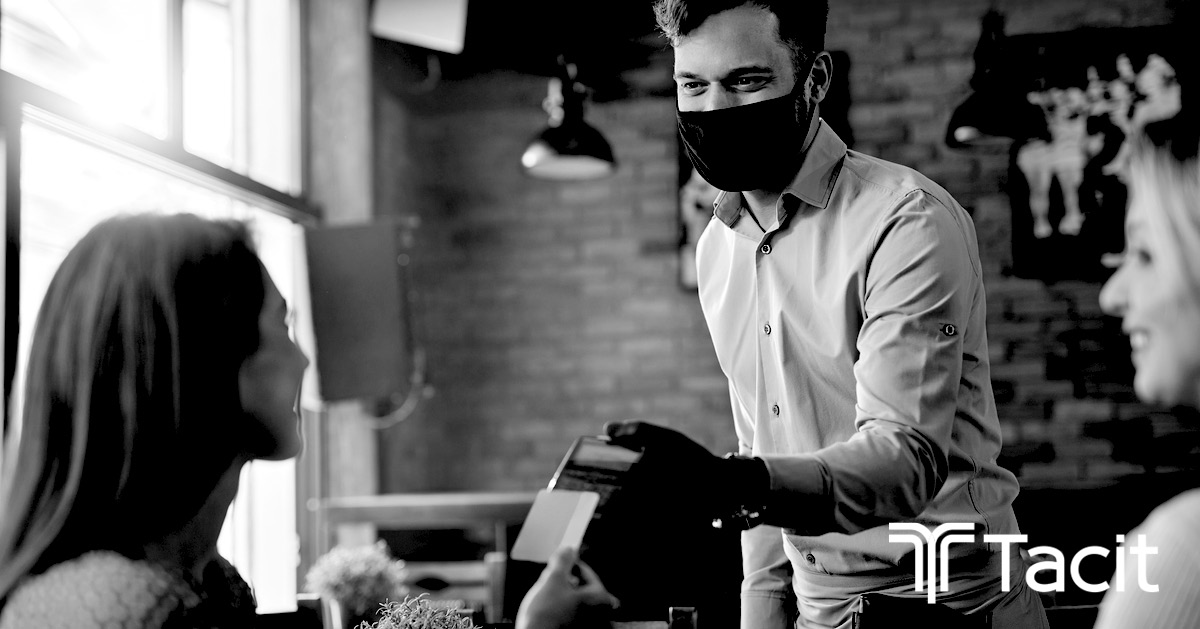 26 Aug

The 3 Benefits of Digital Contactless Ordering

Digital contactless ordering within the hospitality industry continues to redefine expectations. The idea behind contactless food ordering is simple. Less physical contact enables better maintenance of physical distancing measures and reduces the spread of viruses in the COVID-19 era. As reported by Restaurant Business, most importantly, a recent study of ordering habits in 2020 found that the rise in demand for contactless options is evident by looking no further than how diners are ordering, reports restaurant business. The rate at which guests have placed an order inside a restaurant with an employee declined 33% between January 2020 and the end of January. Moreover, the increase in rates for online ordering is astonishing, sitting at 367%. As further explained in the study:

"Mobile app ordering and payment have been on the rise for a long time. It's convenient for customers, and it gives restaurants access to guest data. But when the pandemic hit, it became not just one of the only ways to order, but also one of the safest, because it involves little to no human contact. That has accelerated adoption by both restaurants and consumers."

With such high demand, operators need to start thinking about the real opportunities in implementing a digital contactless ordering strategy through its core benefits.
1. Contactless Ordering Helps Keep Everyone Safe and Healthy
Another leading benefit of digital contactless ordering is its implications for improving the safety of building occupants. It is unrealistic to expect those within a restaurant to wear a mask while eating. However, imagine the lives saved by helping to reduce the spread of pathogens on physical surfaces by giving customers a way to see menu options and order food from the comfort of their own devices. For instance, QR codes could direct a customer to the right branded site, eliminating the need to handle a potentially contaminated menu. Of course, the use of such capabilities will have a natural implication for completing payments digitally too. This is further reiterated by the Texas Restaurant Association:
"Taking orders and processing payments tableside cuts down on the need for paper and pens, both havens for germs. It also increases service speed and order accuracy, which is especially important to retain customers who may already be nervous simply by being in a dining room. Additionally, wireless POS systems can boost revenue since tables are turned faster – accelerating restaurants' financial recovery."
By taking a digital contactless approach, customers can avoid touching menus, payment processing machines, and staff pens. It's a win-win.
2. Digital Contactless Ordering Streamlines Kitchen Workflows
Digital contactless ordering allows for an immediate reduction in the volume of work and the risk of making mistakes.
For example, digital food ordering reduces the risk of errors that may arise when rekeying orders from one system into another. Since the order details are already in digital format, they can be passed along to the kitchen immediately and in full. In a sense, it's all about eliminating the risk a server may make when taking orders, so the customer is more likely to get what was ordered on the first try. Additionally, this lowers the volume of work for servers by letting them focus on bringing food to guests and actually engaging with customers, not spending extra time clarifying orders or wasting hours on rekeying order details.
Digital ordering further helps manage the full-order life cycle and ensures customers receive their food faster and without other issues. According to Hospitality Technology, "over the past few months, we've also seen a rise of contactless delivery, whereby a customer's order is left in an agreed-upon location instead of directly handed over by a delivery worker. Contactless payment ensures the entire process can be completed without physical interaction.
Practically speaking, a restaurant's contactless plan can be as simple as setting up a pick-up center. Upon receipt of the order, the kitchen prepares the food at the optimal time to ensure freshness and delivers it to the collection point. The customer is then notified when the meal is ready for pick up."
3. Digital Ordering Promotes Use of Data to Increase Customer Loyalty, Improve Reporting, Lessen Errors, and More
Contactless ordering offers other advantages in the form of larger average check sizes, improved guest loyalty, and marketing opportunities. Consider the improved customer loyalty derived from digital food ordering system implementation, despite initial hiccups, with a Tacit client:
"We've done mobile apps. Yet, both mobile apps presented problems regarding rewards, but that was when we realized that the issues were not necessarily the apps. The problems resided within the limited ability to integrate our new app services with our existing POS. Without integration, we couldn't really provide that unique experience from within loyalty programs. Customers' points were lost, and customers were upset. However, once we integrated the app with our systems, we were able to ensure all guests had a consistent experience on the app, the results have been astounding, creating more loyalty among our guests and stimulating profits as well through customized marketing messages for each user.
Now, we see an increased average check size and an opportunity to improve tailored marketing to guests utilizing the app. Customers continue to return to use their points, and with the surge in delivery demand, our contactless options have been vital to meeting those demands right now. By taking a second look at the issue, we found the problem, corrected it with Tacit's help, and have enjoyed its real-world results, primarily as customers have grown concerned over physical contact with staff."
What's the impact in the end? Well, improved frictionless ordering through branded digital channels that engage, convert and retain customers through personalized offers, loyalty points and rewards. And this is enabled by connected systems that talk to each other. Meanwhile, the same value propositions of digital ordering, such as streamlined kitchen workflows and reducing personal health risks, continue to grow in tandem. Therefore, guests are likely to stay healthy and return to the restaurant.
Of course, utilizing a digital contactless ordering function is also a precursor to using other opportunities to expand in the foodservice industry. Consider the topic of ghost kitchens. These kitchens can pump out food for hundreds of guests, deliver many orders, and avoid the hassle of managing a front-of-house in its entirety. This is clearly where the industry is headed.
Reap the Rewards of Digital Contactless Ordering With a Go-To-Market Partner That Understands the Opportunity and Need for Integration
Until consumer confidence is restored, restaurateurs and foodservice managers need to face a grim reality. Consumers will not be flocking back to restaurants for the traditional dine-inexperience anytime soon. For those that do, a single adverse experience, such as engaging in unnecessary physical contact with staff or systems, could threaten the long-term relationship with that customer. As a result, the only way forward is to minimize these risks to restore confidence with consumer guests and still maintain profitability.
How? The answer to that question lies in embracing the full capabilities of digital transformation and digital contactless ordering. Furthermore, the opportunities are grand, but they come at the cost of potential errors and unnecessary work. Thus, more restaurants need to select a go-to-market partner that understands the opportunity and need for integration between existing systems and the digital contactless options of the future. Learn more about how your organization can take advantage of mobile functions and digital contactless ordering by visiting Tacit online.