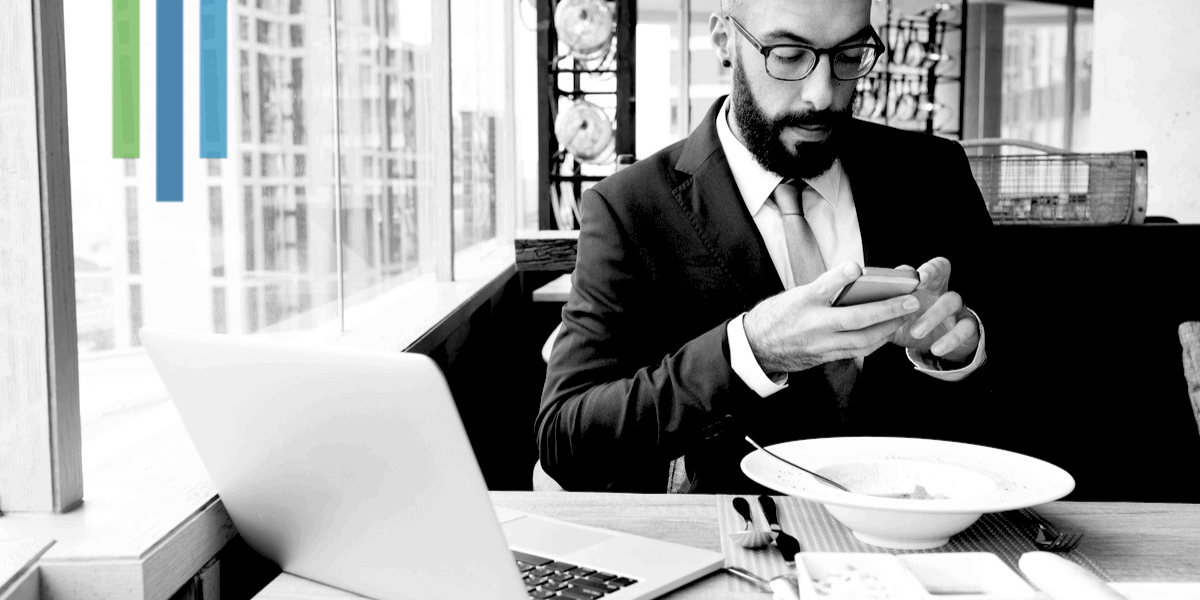 18 Nov

How Digital On-Site Foodservice Will Enable Corporate Dining Operations

Corporate dining is changing. Enterprises and corporate foodservice vendors look to improve safety and value. Corporate on-site dining foodservice is adding digital and contactless ordering options, offering several benefits. Yet most people don't think of digital foodservice for corporate dining; most often they think of mobile apps. Diners might order from digital kiosks in fast-casual establishments, but they generally don't see digital and corporate dining together. Corporate dining remains important, and it needs to have options to match the experience consumers have in quick-service and fast-casual dining.
Thriving in a New Normal Takes Ingenuity
The benefits of digital on-site foodservice are plenty. Corporate diners can use digital food ordering options to order and pay as it is convenient, and it doesn't need contact reducing health risks and speed ordering with an improved experience. As more apps become available, corporate dining gets more efficient and of better quality. The food choices are more comprehensive, allowing people to get what they want from their corporate dining experience.
It's essential that corporate foodservice operators adjust to a new normal of keeping safety and convenience at the forefront of the food ordering experience by transforming to digital ordering for efficient operations.
Digital ordering also allows for unmatched innovation in corporate dining and restaurants. Being creative remains important today, and digital on-site foodservice can add to that creativity. According to a recent panel named "Powering the Digital Shift" held by PYMNTS during a week-long series on the power of digital in restarting and reinventing the economy, the Chief Restaurant Officer of Chipotle noted the foodservice industry's response to disruption, especially during the COVID-19 pandemic, "I think the industry is going to make a shift here, and I think the brands that have positioned themselves digitally will be the benefactors early on and other brands will have to follow suit." In addition, the panelist, John Ross of the Independent Grocers Alliance noted "Social distancing didn't create the digital shift, but it did accelerate it." Corporate dining supports businesses' growth, earns employee loyalty, and builds new experiences among team members and foodservice vendors.
Contactless Choices Make Everyone Safer
Corporate dining doesn't have to be buffets or a cafeteria. Even in cafeteria-style dining, ordering without contact keeps people safer. Selecting food and picking it all up in one spot continues to be cleaner and safer than walking down a line. It's faster than choosing options, and it avoids touching many items. The right digital on-site foodservice options protect employees.
For instance, a Tacit client noted the ease of use of digital options for corporate events. "We've been able to move faster. Our guests have better experiences and through word of mouth and social media posts, are encouraging others to dine with us. It's an excellent way to increase value."
An article in Modern Restaurant Magazine on how technology is transforming the restaurant industry, they noted, "Whether it's inter-team communication, improving table turnover, or reducing waste – an efficiently run restaurant results in an increase in sales and revenue. By adopting technology and automating processes to streamline your business operations. Not only does this contribute to a more productive environment, but it also lets you deliver delightful customer experiences. " The same remains true for the future of corporate dining operations, as well.
These options also make dining more convenient. Corporate employees are busy people that can leverage the ease of digital ordering, enjoy contactless payment, and avoid the worry about carrying cash or even a card in one step. The app can do it all for them. As more options become available, more corporations will move to digital foodservice.
Digital On-Site Foodservice Gives Corporations Options
Any corporation that wants to give employees an added safety net while serving corporate functions should consider digital on-site foodservice. This option helps employees get what they need and keep the corporate moving forward. Since increasing safety and convenience is important, corporations need to act now. For those still unconvinced, they should also consider the following benefits of digital on-site foodservice:
Employees' safety and their ability to work with guests to offer cashless and contactless payment options.
Digital ordering efficiency, reducing operational costs.
Loyalty programs that collect and improve guest feedback.
Fewer errors in orders through improved kitchen management.
Increased satisfaction ratings among customers, which coincides with fewer complaints.
Better profitability deriving from higher average check sizes.
It may not always be easy to help every employee and these times are uncertain. Corporations need to be sensitive to employee needs. Something as simple as getting food safely can matter. Digital foodservice options on-site mean a corporation cares. Therefore, employees can keep working and the corporation can move forward. It's a valuable way to re-establish normal for everyone involved
Partnering with the Right Provider Matters
Invest in the future of corporate dining by embracing digital ordering and digital on-site foodservice capabilities using technology. The integration of the technology powering digital ordering is critical for efficiency. If your company is still rekeying orders, you are losing money. Instead, make the smart choice and work with a proven company that has implemented digital ordering done right. Tacit is that company, so connect with Tacit online now.