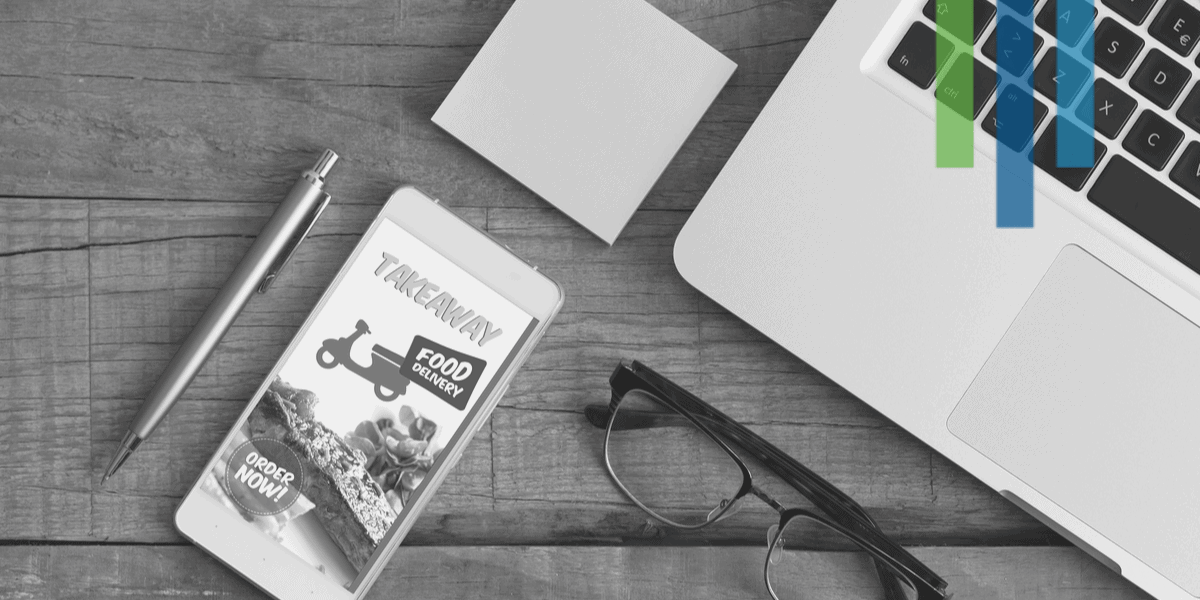 17 Feb

Trends Show Rise in Hybrid Workplace Cafeteria Apps

Using workplace cafeteria apps and other contactless options for food delivery or pick up can help speed recovery. The world has been drastically changed in the past 18-24 months, primarily due to the COVID pandemic. The food industry had to adjust to better delivery options. These include hybrid workplace arrangements and innovative business dining apps. As reported by Restaurant Business, "The pandemic has forced large numbers of corporate employees to work from home, and in many instances, they will continue to work remotely until mid-2021 and beyond. Even in a post-COVID world, it's predicted that when possible, companies will offer the flexibility of a hybrid work schedule, allowing employees to divide their time between a home office and the corporate office." This remains true for those still working in office buildings, community centers, and campuses.
No-Contact Visual Redesign Will Become a Priority in Packaging
Medium and larger companies often provide on-site foodservice options for workers and customers. Other locations such as hospitals and similar public facilities, including schools, airports, and buffet-focused venues in general, will benefit as well from a shift to hybrid business cafe apps and contactless foodservice options. A significant emphasis moving forward will remain on foodservice trends that focus on safer consumption:
Pickup options allow customers to pick up orders at designated pickup zones, to avoid long lines.
Pre-packaged food options also allow customers to walk up and select from available meals simply.
Self-serve kiosks allow customers to choose from food already being made.
Implementation of pre-order and pre-pay apps to reduce large gathering.
24/7 self-serve markets allow customers to walk in, scan items with their phones, and pay virtually.
Digital Menus Will Combine With Ghost Kitchens to Test New Concepts and Offer More Choices
The days of traditional buffets likely are forever changed. But that doesn't mean foodservice options have to dry up and disappear. A simple reworking can ease adjustments, while ghost kitchens and digital menu innovations can pave the way for new foodservice options. Combining virtual ordering, workplace cafeteria apps, desk-delivery options, paper-less menu options, and other innovative order and delivery options gives businesses room to adapt. The growing popularity of hybrid, test, shared, virtual, and ghost kitchens could have a considerable impact now and in the future.
QR Codes Open More Doors to Virtual Menu Viewing and Follow Contactless Initiatives
QR Codes have been around for some time in some way or another. However, they did not get a lot of attention until the Pandemic hit. These scannable codes can help customers access everything they need with their mobile devices. QR Codes' most fantastic benefit can offer the foodservice industry allows for fast and easy access to virtual content. Digital menus, hybrid food delivery services and mobile ordering apps make it possible. Customers simply scan the code to access traditional paper-based information. QR codes can appear on signage, posters, decals and packaging to improve accessibility.
Remote Work Trends Will Favor More Delivery Options, Namely in Office Spaces or Workplaces Where "Desk Delivery" Exists
A great need still exists to provide remote workers options for those that want to order delivery and avoid congregating in the cafeteria dining area. Also, those employees working remotely can still benefit from company food options and specials with the addition of tailored foodservice options. Even Google and Shopify have taken the initiative to rebrand their office cafeteria settings, creating grab-and-go service options that align with all other industry trends. Of course, that barely scratches the surface. Consider these alternatives for implementation of new foodservice offerings, including:
Partnerships with local businesses to offer discounts for remote employees.
Savings or reimbursement bonuses for remote workers not using onsite foodservice.
Providing hybrid options for delivering on-site food to remote workers who live nearby or offering delivery to the desk, unit, or floor where the staff is physically located and working.
Discounts and special rates for remote workers that choose to stay home for meals.
On-site food delivery for workers who want to stay as remote as possible while still working.
Facility wide workplace cafeteria apps and order-ahead options that all workers can utilize.
These are just some examples of modern trends that can make recovery easier for the foodservice industry. Utilizing hybrid automation and mobile options can strengthen the industry when and where it matters the most.
Engaging, Comprehensive Experiences Will Further Reduce Safety Risks
Safety remained the primary goal of the layoffs, hour reductions, and special regulations enforced during the pandemic. Reducing the spread of COVID-19 and keeping customers, employees, and the general public safety are the primary goals. Hybrid workplace cafeteria apps can also help remote workers and those who have experienced temporary layoffs due to the pandemic. According to Restaurant Business: "When it comes to driving delivery business, restaurants would be smart to check in with mom and dad. In recent months, parents with school-aged children have been a key driver of foodservice spending—particularly via delivery." Employees who have faced work-related issues due to the pandemic still need help and support. And their employers can help by allowing them access to new and improved foodservice options, even remotely.
Recognize That Workplace Cafeteria Apps Are the Future of Corporate Dining by Aligning Your Brand With the Right Tech Partner
To survive the recovery years ahead, foodservice trends must remain focused on safer service options. Thus far, everything in the foodservice industry had the explicit intent to help keep people safe. Hopefully, the worst has passed, but adaptability remains essential for continued recovery and growth as recovery continues. Request a consultation with Tacit today to learn more about how your brand can be future-ready for the rest of 2021.