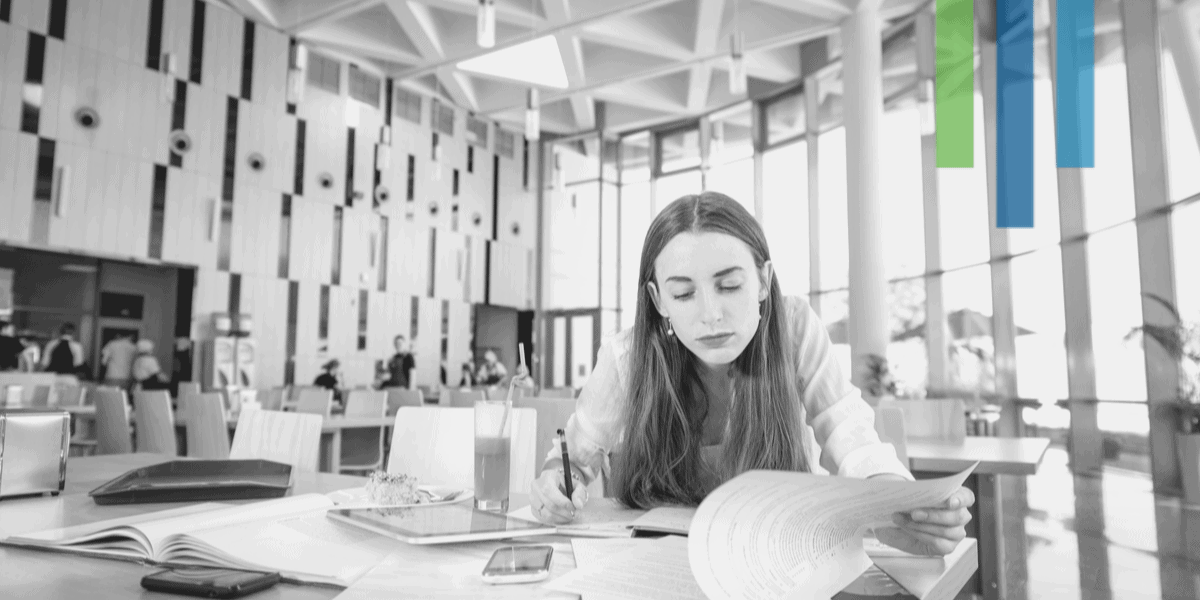 27 Jan

Campus Dining Convenience: Food Delivery and Mobile Ordering Options

The state of campus dining has seen a great deal of evolution in recent years, especially with generational changes in the student population. And due to the effects of the COVID-19 pandemic, more changes continue. Schools and universities across the nation adjust in response to the ongoing battle against COVID-19. Of all the changes, dining options remain at the top of the list. Many campuses have issued guidelines that have forced foodservice vendors to adjust services. And digital innovations and changes are taking place in both the front and back of the house. According to FES Magazine, "Some of these solutions require changes to the physical dining services space, including both back and front of the house. Some affect the menus, including ordering, prep, production and service. In short, almost every aspect of C&U dining services should be analyzed to ensure they meet the operational and customer service needs of this new generation."
Campus Dining Is and Has Always Been About Convenience, But Now It Combines With Staying Future-Ready
One big adjustment campus dining services deal with remains changes to the traditional process. Another big adjustment has been learning to observe new health restrictions. To compensate, many campuses move towards new foodservice offerings. Take-out, curbside, delivery, and other food ordering options have become the norm. The move towards mobile foodservice options has become extremely popular for campus dining. Convenience has always been vital for the push towards mobile ordering and digital integration. Now that COVID regulations have pushed things forward faster than expected, the momentum needs to continue. Things likely will not go back to how they were.
COVID-19 Changed the State of Campus Dining and Required Care & Attention to Detail
A lot has changed for campuses big and small this past year. These changes and improvements will continue even as recovery begins. A forward-thinking foodservice program will embrace these changes and work them into the new normal for 2021 and beyond. Danielle Wiener-Bronner noted via CNN Business in August that the student "dining experience will be vastly different from it used to be. Many of the university dining experience hallmarks — self-serve options, lingering meals with friends, and dining hall rushes after classes let out — will be gone. Instead of crowding around a buffet surrounded by other students, diners will pick up to-go meals at designated times." All campus foodservice providers want to survive the coming year. To do this, they must accept that change remains inevitable. Embracing digital processes and automation ensures survival. The new normal has arrived, and things will continue this way for the foreseeable future. Digital food ordering is the name of the game and the new normal. Foodservice managers will need to adjust to thrive.
Top Considerations When Implementing New Digital Food Ordering Service Options for Colleges
Providing services that meet students' wants while adhering to required protocols remains a challenge. Many benefits can ripple through the campus foodservice industry. Core considerations in implementing digital food ordering system options for campus dining include:
Streamlining the food order process to make day to day operations easier for staff in the kitchen and delivery service provides.
Unifying all payment processing with the school's preferred payment processor and student card system to improve use.
The unique ability to scale and customize the solution to meet the specific needs of campus foodservice models from dining halls, catering to in-seat ordering at campus stadiums and events.
Adhering to sanitation and social distancing regulations to manage student capacity on-premise.
Access to expert insight to make the switch more manageable and less disruptive for foodservice third-party vendors and staff.
Mobile Order Ahead Apps Also Help With Other Concerns Too
Digitization helps improve student utilization and improves profits. Embracing the mobile solution's movement can have other benefits for campus dining. According to a past Tacit case study at a leading US university campus: "As the overall situation surrounding COVID-19 grew more heated, Tacit responded and fast-tracked the implementation. After choosing Tacit on May 11, 2020, the major university successfully launched digital ordering in 33 locations over the summer by August 24." By offering mobile order ahead for pickup and delivery and with proper utilization of digital services, campus foodservice vendors can address other common issues, such as:
Reduce wait times and unnecessary line ups and gathering of crowds with set times for pick-up with mobile pre-order and pick-up
Add convenience for students by allowing students to pre-order pre-packaged meals-to-go the night before and available for pick up the next day from dining halls with payment integrated to meal plans
Provide quick ordering and checkout for busy students by implementing tableside ordering that has the functionality for students to scan a QR code to access the menu digitally, provide dine-in or delivery options, and an easy way to pay via integration into the student's meal plan.
Reduce churn by keeping students engaged and coming back with exclusive mobile offers, coupons and rewards
Provide a custom experience by giving students the option to receive their food via room service and delivery for those who live on campus and on dorms
By embracing automation and mobile foodservice options, campus-wide foodservice grows. Improvements can be enjoyed by staff, guests, and students alike from the start.
Give Your Customers—Students, Staff, and Guests—Campus Dining Options That Are Convenient and Beneficial to Your Brand With the Right Technology Partner
Foodservice vendors must leverage food delivery and mobile ordering options. And survival in the years ahead depends on it. That's why more brands are turning to digital technologies. Such systems offer strong ease of use and flexibility. Such benefits provided by new foodservice vendors and technologies remain crucial in maintaining profitability across campus foods and dining options. When an updated mobile and digital process is utilized, students and staff alike benefit. Finding the right technology partner can make this process easier. Take the first step by connecting with Tacit to request a consultation now.