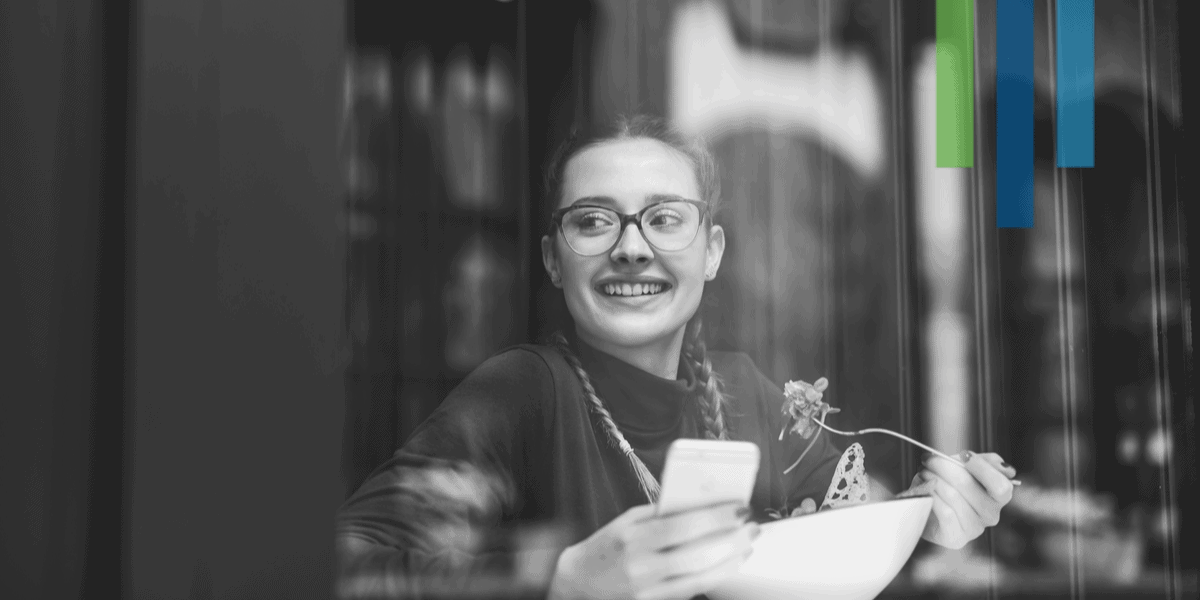 06 Jan

College & University Foodservice: Getting Ready for the Semester With Digital Ordering Solutions

Digital food ordering systems provide a protective effect for foodservice operators, maintaining profitability through continued ordering despite disruption. Such solutions range from advanced ordering functions to native app integrations.

For instance, advanced ordering functions may compile past orders to generate recommendations and integration of the app to the Point of Sale (POS) system.

It's to provide a pleasant, enjoyable experience for customers and to yield higher margins, efficiency, and a competitive offering for operators. More importantly, the switch from traditional ordering to digital ordering allows for operators to capture student, staff, and visitors' attention while aligning with top foodservice trends.

Digital ordering solutions on campus transform the traditional idea of student dining offering a marked advantage in an age of contactless, customer-centric foodservice. A major state university undertook this transformation with Tacit as their partner to launch digital ordering solutions on campus. The university was able to offer a new mobile app that offered the school's first-of-its-kind digital ordering and delivery platform to bring the dining hall experience into the modern students' mobile devices with a slate of digital capabilities. The new mobile app gave anyone on campus—whether student or otherwise—a way to obtain contactless, safe, and cashless foodservice experiences. To that end, foodservice vendors, as they get ready for the Spring and Summer semesters, will learn in this article why students, staff, and visitors have come to expect digital ordering, what are the benefits of digital ordering solutions for, and a few tips to deploy digital ordering solutions.
Why On-Demand Students Expect Digital Ordering Solutions
Foodservice vendors need to know how a digital solution can help campuses be ready when students return. Campus foodservice vendors have always faced challenges similar to the restaurant industry. Let's consider an example:
A student walks into the dining hall with only 45 minutes to order, eat, and get to the next class. With long lines, the student sees the actual mealtime drop to 15 minutes. Eating a whole meal in 15 minutes can be unhealthy. In short, the student doesn't have a lot of time to get what they want if they are forced to wait in line instead of eating.
But imagine how that experience might change if the student had another option. For instance, if the order was placed with a mobile order-ahead app, the student will get more time to eat as they no longer have to wait in line in addition to making it easy to order on the go, at anytime the student wants to eat. Further, the digital ordering solution through the mobile order-ahead apps offers core benefits to the foodservice vendor, such as:
Increased food preparation time to ensure safety.
Reduced confusion over custom requests.
Inability to track student preferences and trends.
Digital and integrated payments of meal plans that feed into reports and analytics.
But there are other expansions possible through digital ordering solutions. Take this example from Higher Ed Dive, "While she's walking to class, her food is being prepared, stored safely inside a robot — essentially a cooler with wheels and autonomous driving capabilities — and sent to her destination." And it's not just the convenience driving demand. Today's younger generations are technology-native. That means they have grown up with technology and expect an app-based, digital experience. Yes, it goes back to convenience. But it also gives rise to other in-demand needs, including contactless ordering.
Contactless and Digital Ordering Are Built for One Another
Digital ordering solutions are virtual by nature. Virtual experiences are not necessarily a replacement for traditional ordering. However, they provide an added level of engagement for the chaotic environment on college campuses. They provide a strong foundation for contactless, safer ordering. Some of the added benefits of digital ordering in college foodservice include:
Workforce management. More data to forecast demand enables proactive workforce management. Staff can be scheduled according to projections. And kitchen workflows are smoother.
Cultural acceptance. While digital ordering solutions can be overwhelming at first, an intuitive experience can make a world of difference. Digital solutions are indicative of modern culture. Plus, they are easier to use through integration and system interoperability. Also, contactless payment methods are preferred among a majority of students.
Easier payment management. The idea of interoperability leads directly to payment management that connects not only to major credit cards and other payment platforms but also with student and staff college meal plans. No one wants to pay by card right now. Digital payment can be fully integrated with student and staff ID cards or accounts. TIf a student purchases a meal plan, the digital system can connect all relevant data. It can keep students apprised of their balance, loyalty point balances, and promotions. It even offers the potential for using coupons and stacking discounts to save students more money.
Faster reporting. Streamlined reporting and connection with analytics resources also add value. Foodservice vendors already have thin margins. Thus, speedier reporting amounts to timely intervention. Things can and do go wrong. It all goes back to using data to boost all operations in real-time—a core sustainable factor in college foodservice vendors' ability to pivot processes or initiatives to what the data is showing.
Scalability. Part of the challenge of college foodservice is maintaining scalability. As the school grows, demands on foodservice vendors and space increase. Digital ordering solutions make the logistics of expanding foodservice easier and faster too. That's while boosting student-centric ordering, tailoring menus, testing new menu options, offering promotions, and more.
Tips to Increase Digital Ordering Engagement and Value in Educational Environments
Success in digital ordering depends on their practical use. It's not enough to simply turn on digital ordering. But what if it were with the right set of tips in hand. That's where following a few best practices for digital food ordering implementation can be the most impactful. They include but are not limited to:
Keep the interface and menu simple to navigate and understand.
Increase engagement with digital marketing via app strategies.
Leverage data-driven decision making to test new concepts and build better experiences.
Position digital ordering as the standard, not the exception.
Choose a reliable partner in digital solutions for university foodservice needs.
On that final point, it's also prudent to recognize again that a top 1% major state university implemented and continues to benefit from Tacit technology in its digital foodservice efforts and we look forward to partnering with more colleges and universities as they pivot from traditional food ordering to digital food ordering.
Plan for a Successful 2021 School Year With Tacit Technology by Your Side
A successful school year is one in which students are safe, healthy, and engaged. Digital ordering solutions make that possible. It's easier than ever to create meaningful interactions with a dedicated digital ordering partnership like Tacit. Request a consultation with Tacit to learn more about how your university foodservice vendors could benefit from streamlined, integrated, and insightful systems.