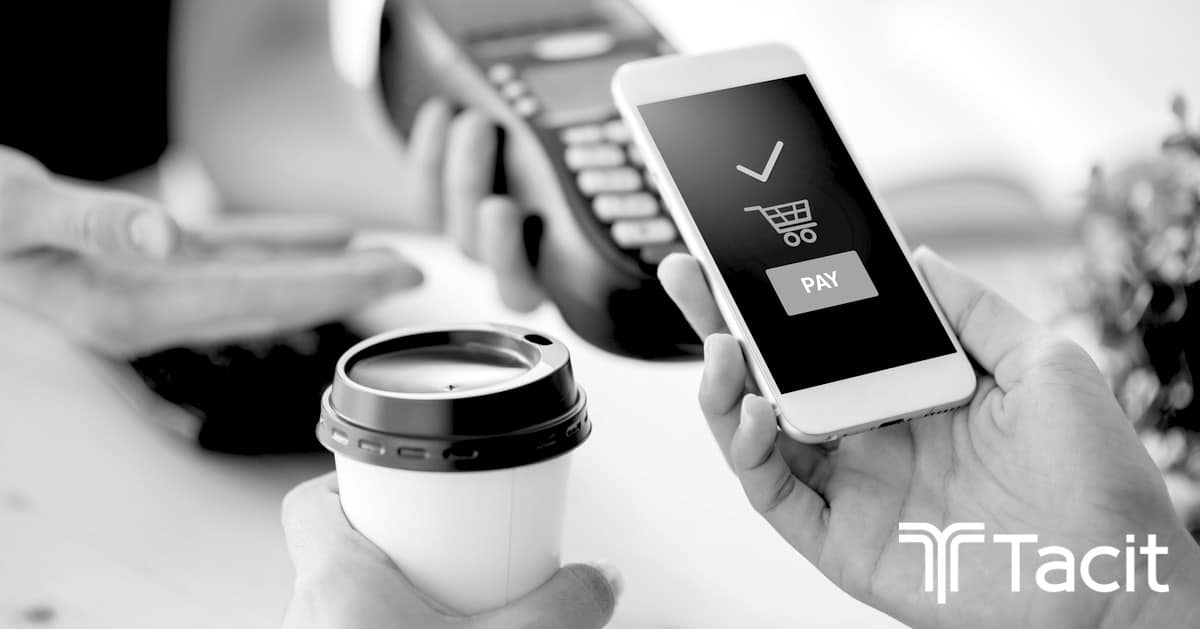 28 Oct

Innovations in Digital Food Payments

Foodservice companies that might not be sure what their next steps are during the pandemic and beyond should carefully consider the value of digital food payments. While it can feel like digital food payments are the result solely of the pandemic and demand for contactless ordering, they go back much further. According to QSR Web, "Customers increasingly want the convenience of ordering in advance, pre-paying and picking up their food upon arrival at the restaurant, which are the top reasons restaurant operators turn to mobile payments. Some suggest that the mobile-led digital ordering of today will propel digital ordering to over 50% of all transactions at non-pizza restaurants by 2022 — that is, in half the time that it took pizza restaurants to reach 50% digital." By allowing consumers to focus on contactless ordering and pay for their food simultaneously, restaurants and other foodservice providers make it easy for people to purchase from them.
Traditional Ordering and Payment Options May Fall Short in Today's World
Issues surrounding COVID-19 are a big part of why digital food payments are becoming so popular, but they aren't the only reason. As reported by Restaurant Business, "Mobile ordering and payment have been on the rise for a long time. It's convenient for customers, and it gives restaurants access to guest data. But when the pandemic hit, it became not just one of the only ways to order, but also one of the safest, because it involves little to no human contact. That has accelerated adoption by both restaurants and consumers."
Foodservice companies have seen a rise in digital ordering, and when they offer digital, contactless options, they increase their number of customers. As further noted by a past Tacit client, "Offering digital ordering and digital food payments has been a tremendous help to our bottom line. As customers can view and complete purchases easier, the convenience factor comes into play. They are also more likely to leave a healthier tip and take advantage of our recommended menu items. That has, in turn, generated up to 20% more in average check size and continues to reshape how our brand views digital as an extension of all operations."
Practically, the overall order totals also often rise, especially when customers can pay quickly and seamlessly as part of the ordering experience. Digital food payments are innovative in and of themselves, but they are also being improved upon as demand grows exponentially. Usually, it would take years for some of the adoption and adaptation that is taking place in mere weeks due to the need for socially distanced options.
Digital Food Payments Are the Solution Foodservice Companies Need
Foodservice companies that explore the opportunities offered by digital food payments can find that customers are looking for these options and expecting their favorite restaurants and other dining facilities to have mobile and contactless ordering choices in place. For companies that aren't set up to take digital food payments and orders, there is little they can do to stop their customers from going elsewhere for their food and beverage purchases.
Some of the most significant benefits of offering digital food payments include:
The ability to keep up with ever-changing consumer needs. By using digital food payment solutions, restaurateurs can give customers the option of paying with mobile wallets, using saved cards, and much more. It's an endless opportunity to advance and grow the customer's online profile.
No requirement to have customers come into a location in person. Using digital payment further reduces the need to physically obtain payment from guests, including touching cards or money. In recent months, the U.S. coin shortage highlighted how digital payments could streamline processes and reduce confusion.
Ease and convenience of ordering and paying through the same app or site. Using mobile ordering offers a more convenient and faster experience. That is applicable in all food service industries, including entertainment venues and sports arenas too.
Automation increases operators' speed and accuracy. Digital payments have the added benefit of less handling by operators, which can be time-consuming and lead to manual error.
Go cashless. Digital payments empower operators to go cashless, which reduces the risk of theft, error, and provides a path for a contactless ordering customer experience.
Create Better Customer Experiences With Digital Payments
While customers want and need digital payments, the benefits are too great for restaurateurs to ignore. And using an integrated digital food ordering system eliminates the need for additional payment processing relationships, helping to reduce total overhead too! It's a win-win for everyone involved. And the value of being able to order and pay for food digitally cannot be overstated for customers who are looking for both safety and convenience. In the past, customers who wanted food from their favorite restaurant would generally purchase it even if they had to do so in person. But now, with social distancing guidelines and a changing world, customers may skip companies that do not allow for online ordering and payment. Do not become part of the problem.
Choose a Digital Ordering and Payment Solution to Meet Customer Needs
Providing customers with what they want and need is a large part of a company's continued success. And that is becoming more apparent than ever in the foodservice industry. Digital food payments are the wave of the future, and contactless payment will encourage consumers to make food and beverage purchases from your company more often. That is a winning situation for both customers and foodservice companies, as well. By contacting Tacit today, your foodservice company can explore digital ordering and payment options.