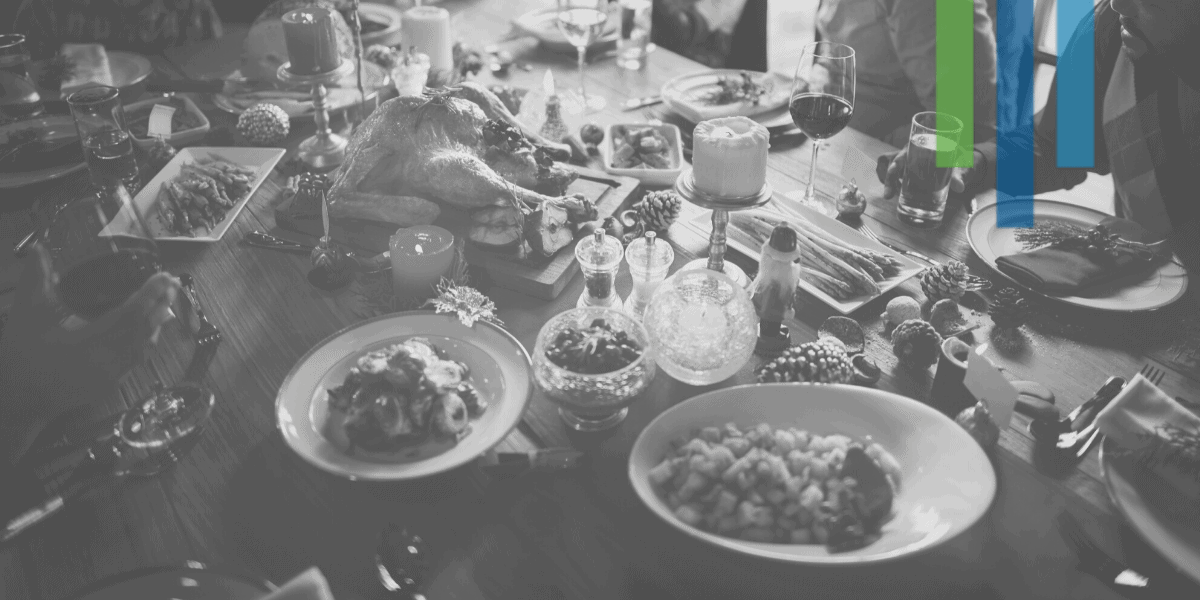 09 Dec

10 Ideas for Restaurants to Increase Orders and Revenue Over the Holidays

The holidays can be a tumultuous time for restaurateurs. All businesses are pushing holiday sales. And crowds will inevitably come. But that's the usual expectation. And the past year has proven that operators must expect the unexpected. It's no longer enough to offer a single ordering option. Operators in quick-service, full-service, fast casual, and traditional on-premise need an advantage that can radically change the playing field. And that's where a multi-pronged promotional approach has the greatest impact on restaurant revenue. Let's give you 10 ideas to help drive restaurant revenue through digital, omnichannel ordering capabilities.
1. Sell Digital Gift Cards
Gift cards are an excellent way to make money and stimulate restaurant revenue. Gift cards are also an easy option for customers that are unsure of what to give other people. Of course, it all depends on your ability to roll with the punches. And that includes selling digital gift cards. In tandem, the restaurant should be able to take digital gift card payments online.
And digital gift cards can help build value in digital food payment too.
Consider this example. If the customer were to decide to purchase a gift card, do they really want to visit the store in person? They might, but in today's age, digital channels are the way to go. Digital gift cards can be sent anywhere instantly. It's a win-win.
2. Revamp Promo Cards With Digital Tech
Another way to drive restaurant revenue during the holidays is through offering promo cards.
Combine the idea above about digital gift cards with promo cards. For example, when a gift card is purchased by the customer, offer them an additional $5 to $10 promo card that can be used on their next order as a show of thanks! This not only builds more loyalty to your restaurant, creating customers who order again and again, but it also provides an incentive for customers to refer a family or friend to purchase gift cards and take part in the promo as well during the holidays increasing your total customer size from one to one plus their family and friends! When you combine that referral aspect with a loyalty program that gives points to the referrer, you then start to mix extra restaurant revenue with great referral and word of mouth initiatives in using the promo cards.
In other slower periods of restaurant activity, to drive business, offer promo cards that are only valid for that specific time frame. Since those cards have an expiration date, it will incent more orders in traditionally lower revenue times.
As an example, Cheesecake Factory offers guests an extra gift card that's valid in January for each $50 purchase of gift cards.
Another idea to drive restaurant revenue is partnering with other community resources. As an example, restaurants located in shopping centers might team up to offer a loyalty point program. Or, you can give that idea to the shopping center manager or owner. This makes you look like a community player and provides incentive for new customers to try out your location and build points to redeem for more items. Additionally, you build brand value by giving customers more value. Since value is the king of the holidays, it will naturally build revenue.
4. Infuse Menus With Seasonality
Be festive. Increasing the seasonality within the restaurant is another opportunity to capture more value and market share. Getting in the holiday spirit will form a connection with customers. And while it starts with the menu, the sky's the limit.
For instance, IHOP always puts holiday-themed pancakes on the menu. Everyone knows about Starbucks' yearly return of the famous Pumpkin Spiced Latte. Cracker Barrel launches a completely unique holiday menu that is only available after Thanksgiving. It's an excellent way to promote the holidays, remind guests of a brand's ideals, and connect.
5. Get Social and Caring With Digital Marketing
Digital food ordering isn't only about getting meals to customers as fast as possible. It's about forming that engagement that customers want from an in-store experience. Of course, digital ordering and delivery lacks the in-store component. However, connecting with guests on social media and demonstrating your caring attitude during the holidays will go a long way.
6. Send Customers a Holiday Greeting
Another great idea for improved restaurant revenue is to get personal with customers. In this context, it means providing customers with a holiday greeting. And the greeting doesn't have to be a physical card. It could be an email, a social media post, a tag, a text, or anything else. The trick is to entice customers to make a purchase. Consider this. Webstaurant Store says, "Showing appetizing pictures of your signature entrees or cocktails with a classic holiday greeting will be sure to catch their eye. You should also include a coupon or special offer on the card as a holiday promotion to motivate customers to visit."
For instance, Domino's sends out holiday greetings via text. And the same company has sent at least 10 different emails emphasizing new pizza deals to align with the extended holiday shopping season. It's a flurry of advertising that runs seamlessly in the background. And it all drives restaurant revenue.
7. Revamp the Website or Branded Mobile Order Ahead App
It's not just the marketing interactions in unique communications that distinguish holiday business. It's the ability to maintain consistency across all online ordering channels. And that includes revamping the website or mobile order ahead app to bring the seasonality or show off a new fresh look into the online interaction. Of course, that has other advantages too. For example, a brand could revamp the website and launch an easier way to order and pay for their meals. Perhaps they can add new user friendly and intuitive ordering on a newly revamped mobile order ahead app. Of course, that's the distinction that's not necessarily unique to the holidays.
For example, Tacit customer, Freshii, embarked upon a multi-channel digital ordering solution including web ordering, self-ordering kiosk, catering, and a revamp of the look and feel of their mobile-order ahead app. It gives Freshii's marketing team many ways now to incent holiday promotions, gift cards, and of course, a new look and feel.
8. Corporate diners still need to eat
Another idea to boost holiday restaurant revenue is to remember the office holiday party! No, they most likely will not book a huge dining hall, but they still want to feel festive and gain a sense of camaraderie with co-workers during these festive times. But that doesn't mean you cannot be there for them for "virtual" parties or socially-distanced gatherings. Offer promotions for bulk orders from customers that provide a discount. You can even bundle pre-packages together in different sizes or give the packages fun names so the corporate party coordinator does not have to think too much about what to order and simply has to hit the "Order Now" button to feed the entire office!
Then, if you take the promo idea from above, you can offer up to each of the employees at the party a $10 credit to incent an order on their own in the future.
Finally, when it comes to corporations, the bosses and executive teams will want to give a great gift to all employees, so in the app or website, you can have calls to action for the purchase of bulk gift cards or packages that the executive team can give to employees as gifts!
9. Get the Family Involved with Combos and Discounts
Like corporate diners, family members will want a way to celebrate together safely during these holidays. They still want to have amazing food to bring comfort and a festive environment to their family. More than likely many customers who put the focus on spending time on family, instead of putting together a full meal, will order food online from their favorite restaurants. Therefore, offer discounts on bulk family orders or like the corporate dining example, offer pre-packaged bundles to help spur ideas for the family member who places the order. Come up with family-size meals and offer them for delivery, takeout as well as curbside pickup orders.
In fact, to incent more ordering online, you can offer deeper discounts for delivery or for any orders placed on the website. Or, if the customer spends a certain amount, say $100, you'll give a $10 gift card to be used at another time.
Help your customers make beautiful memories with delicious food and impeccable delivery, curbside, or takeout service.
10. Get Customers Involved in Social Media
Getting customers involved in the restaurant holiday promotion is a good way to build lasting memories. When customers feel valued, they are more likely to visit the restaurant again. That could include asking customers to share their experience on social media in exchange for entering a free survey.
Do It All With a Digital, Integrated Solution
Each of those ideas can work great alone. However, it's the combined value of these ideas that makes the biggest impact on restaurant holiday business success. It all begins with ensuring that your restaurant has the right technology and strategic partnerships in place. Tacit is that partner. In the past Tacit clients have made similar strategies work to improve value.
What are you waiting for…the New Year? No. Don't wait. Get started now by requesting a consultation with Tacit.