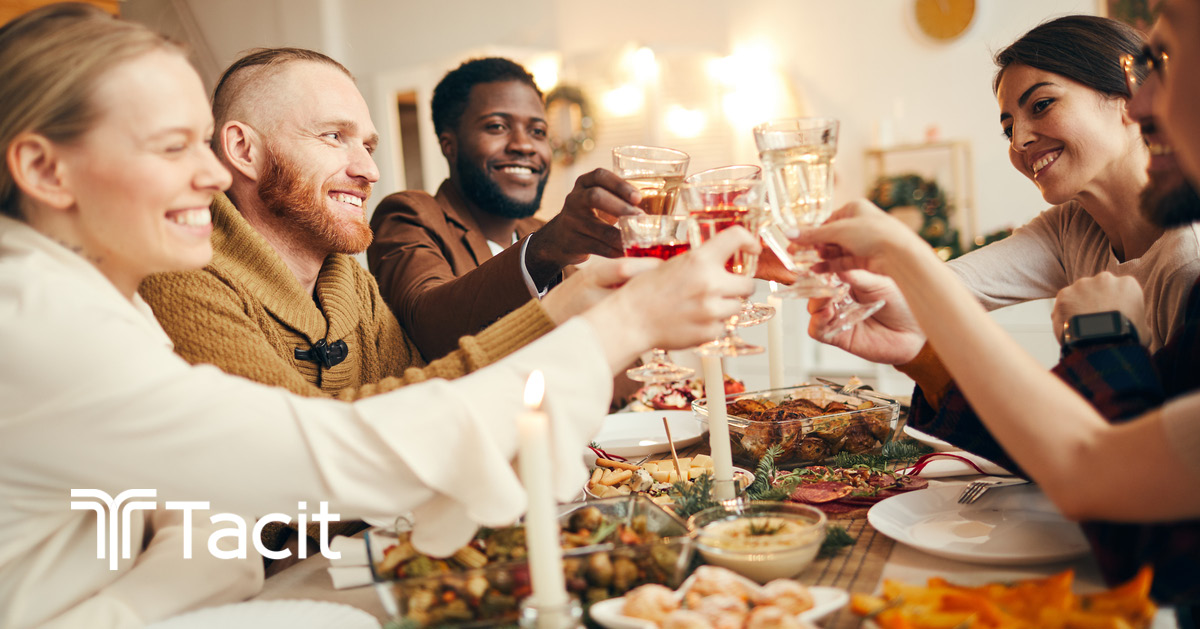 30 Jan

Digital Restaurant Dine-In Trends

At the start of 2019, the idea of "ghost restaurants," more catering formats, and benefits for customers stood out in the expected trends of digital restaurants, reported Emma Liem Becket of Restaurant Dive. As the year rolled into 2020, not much has changed, but at the same time, everything now hinges on efficient, effective digital restaurant experiences. Digitalization continues to set the standard in restaurant operations, and experts expect the industry to rapidly invest in more digital ordering systems. Restaurateurs need to understand the restaurant dine-in trends, why they are occurring, and how to transform them into actionable steps to improve guest experiences and profitability.
Driving Forces of Changing Restaurant Digital Dine-In Experiences
The restaurant industry is evolving due to the growing demand for engaging, unique experiences. According to Restaurant Dive:
"The reason for that too is customer retention. Once those brands obtain loyal customers, they try to really keep [them] … consumers are less interested in experimenting in the limited-service space than in others. [A diner] is probably less likely to switch from McDonald's to Burger King as their go-to restaurant as they are in a full-service restaurant.
In 2019, the lifestyle brand marketing wave also tapped into consumer demand for experiential living. Many restaurants delivered on this with branded restaurant pop-ups, but Taco Bell and Nutella Cafe also launched hotel pop-ups where guests could book a stay in an immersive experience."
Those changing approaches to obtaining and keeping customers represent the biggest challenges and opportunities of digital restaurant dine-in trends. Businesses are rapidly changing their operations to create holistic, immersive experiences for guests.
Additional driving forces of change include:
Unfortunately, there are plenty of examples where restaurants struggled to make digital ordering through branded apps successful. As explained by a Tacit partnering restaurateur:
"We've actually done mobile branded apps, we've done two different mobile apps. We started it with rewards programs, and both mobile apps were train-wrecks. When guests would visit, we would scan a barcode for rewards. Guests [could] get free entrees or free desserts, but either the app would crash on the manager's phone or the app would crash on the guest's phone. We would ask guests to download the new app, but still, they were having problems downloading it. It was more of a headache. And I think it depended on whoever your cell service provider is, it just, there was too many variables out there for all, to make sure that all of our guests had the same experience on the app."
But again, that experience was typical for a restaurant trying to embrace digital ordering without the full-time commitment of a technology partner, like Tacit.
The Top Digital Restaurant Dine-In Trends
This piece is about digital restaurant dine-in trends, and while it sounds like a listing of main dishes and ideas, it actually focuses on the technologies enabling faster ordering and engagement among guests. The top trends in digital restaurant dine-in trends include:
Online preorders.
Using and connecting via smartphones.
Digital dine in goes beyond traditional restaurant.
More loyalty programs for users.
Tracking of customer behaviors and the use of analytics.
Implementation of table kiosks and engagement systems.
How to Turn the Trends Into Action
Knowing what is happening is only part of the battle. Restaurateurs need to make meaningful changes that augment digital restaurant dine-in ordering.
Invest in a connected, newer POS.
Integrate your systems, including all third-party food delivery apps and other ordering channels, into the POS.
Explore new dine-in opportunities and locations.
Connect with customers on social media since 67% of your competitors already advertise on social media, says Toast.
Look beyond the food and kitchen.
Take advantage of third-party pre-ordering and payment processing.
With the right set of tools and integration, the notions that rendered past third-party partnerships useless have now offered a way to increase revenue and still take advantage of aggregators.
As noted by a Tacit partner:
"Instead of the order coming into an aggregator channel and being fulfilled and delivered by the aggregator, the order actually comes indirectly to us. Then we fulfill that order through the aggregator. Our systems communicate to their systems, and they route and fulfill the delivery."
Connect your restaurant with third-party businesses, not aggregators, including campus food servicers, catering, business center cafeterias, and more.
Incentivize customers to leave feedback and promote your brand with a dedicated, easy-to-use loyalty program.
Transform guests into "ordering partners" with tableside kiosks and mobile app-based ordering options.
Choose Tacit as Your Digital Restaurant Partner
The digital restaurant is changing, and today's guests will become your marketers of tomorrow. By creating engaging experiences through aligned business practices with the top restaurant dine-in trends, your business can achieve strong growth and reliable profitability. Connect with Tacit online to learn more about your restaurant's ordering value today.