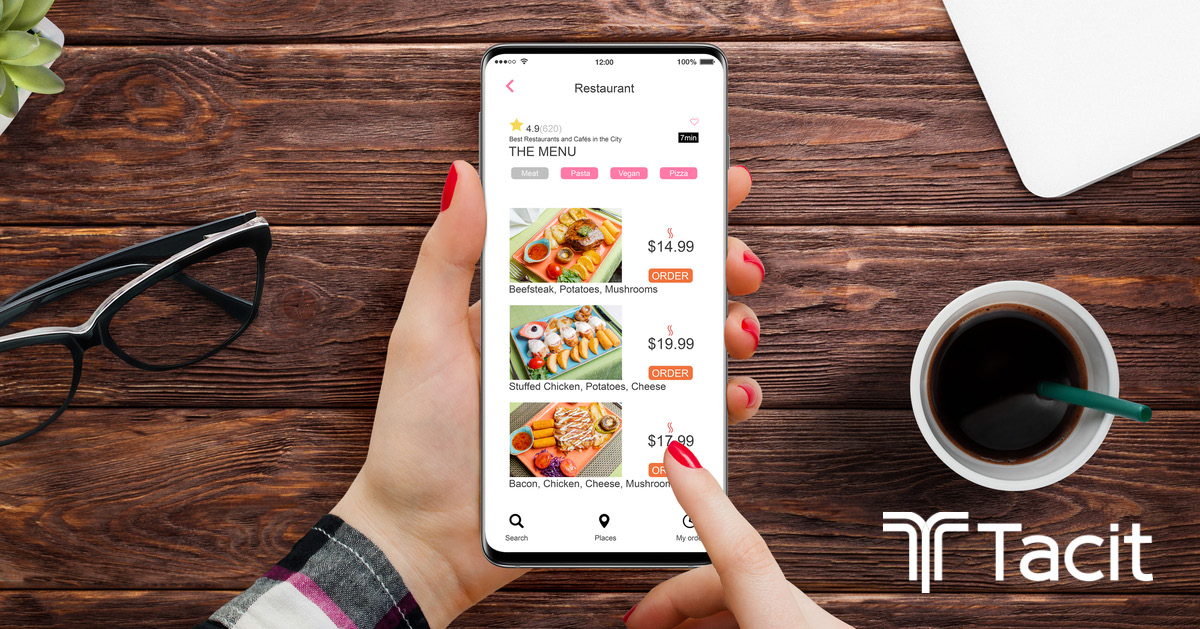 05 May

What Is a Digital Food Experience & Why Is It Creating a Differentiation for Restaurant Operators?

A digital food experience refers to the combination of technology and enjoying a meal to create a new level of engagement between customers and restaurants. Such experiences are possible from fast-casual chains through fine-dining establishments, but they share another commonality. The digital experience begins before any order is ever placed. It begins the moment someone decides to "order from a restaurant." The location is not the distinction. It is an immediate turn to technology that kick starts the process, and according to Hospitality Tech, up to 53% of millennials use digital options to improve dining experiences. Thus, restaurateurs need to understand the overlooked sides of food experiences, how they set restaurants apart from their competitors, and the added benefits of digital experiences on profitability and service.
What Restaurant Operators Overlook About Food Experiences
Restaurant operators tend to overlook the true demand for digital experiences. Part of the reason for overlooking the importance of derives from a misunderstanding of how technology can improve the process. Fortunately, the bad experiences from past attempted implementations taint the whole perception of what digital food ordering can do. In fact, a Tacit client further detailed the issues with digital food ordering systems:
"We've actually done mobile apps. We've done two different mobile apps that we've not done delivery services, but they've been train wrecks for us. We experienced many bugs with them. For instance, guests would come into the restaurant, and we would have a barcode to scan for rewards or our rewards program. Then, the app would crash on the guest's phone, or the points wouldn't upload. We would ask guests to download the new app, and still they were having problems downloading it. It was more of a headache."
Clearly, restaurants wanted to implement digital experience capabilities, but it turned out to be more cumbersome. However, that does not negate the value of a digital experience.
A Digital Food Experience Lets Guests Eat With Their Devices, Eyes, and More
A digital food experience leverages technology to improve the guest experience regardless of where the guests are. Customers are more likely to be happy when they can personalize their orders with these, using a personal device or in-store kiosk.
As explained by Trend Hunter, "from touchscreen tabletop menus to interactive music applications, these innovations not only make the process of food service more efficient and convenient, but they also enhance customer experience by providing a more engaging and interactive way to enjoy one's favorite restaurants."
Ultimately, a digital experience gives customers the ability to eat with much more than just their eyes and mouth. Customers each with the sense of smell, the ease of online, mobile, or web ordering, the speed of service, and the general sense of satisfaction that comes from a good experience.
Additional Benefits of a Digital Experience That Make Your Restaurant Stand Apart From the Crowd
Digital experiences also provide unique benefits to restaurants and customers that make the experience more unique and engaging. For example, additional benefits of a digital food experience that can increase your restaurant's competitive advantage include:
Increased ability to judge market acceptance of new menu items and obtain feedback.

Lower overhead costs deriving from better staff scheduling.

Improved kitchen inventory management.

Streamlined workflows that result in orders prepared and delivered faster.

Automated communications provide added personalization to individual orders.

Data-rich insights help companies realize what is and is not working.

Tracking customers' past behaviors through online portals encourage customers to reorder based on their purchase history.

Less time spent taking orders, thanks to the efficiency gains when operators utilize tableside kiosks, mobile ordering, and even counter kiosks.
Put Digital Food Experience First on Your Priorities List
Digital technology continues to change with each passing day, and the standards of digital food ordering and digital food experience will evolve in kind. Restaurateurs need to implement digital technologies and give customers what they want, an immersive, complete, and enjoyable experience. Of course, that represents another challenge, so more restaurants are turning to established restaurant technology partners to make it possible. Unlock the secrets to better digital experiences for your guests by contacting Tacit online today.