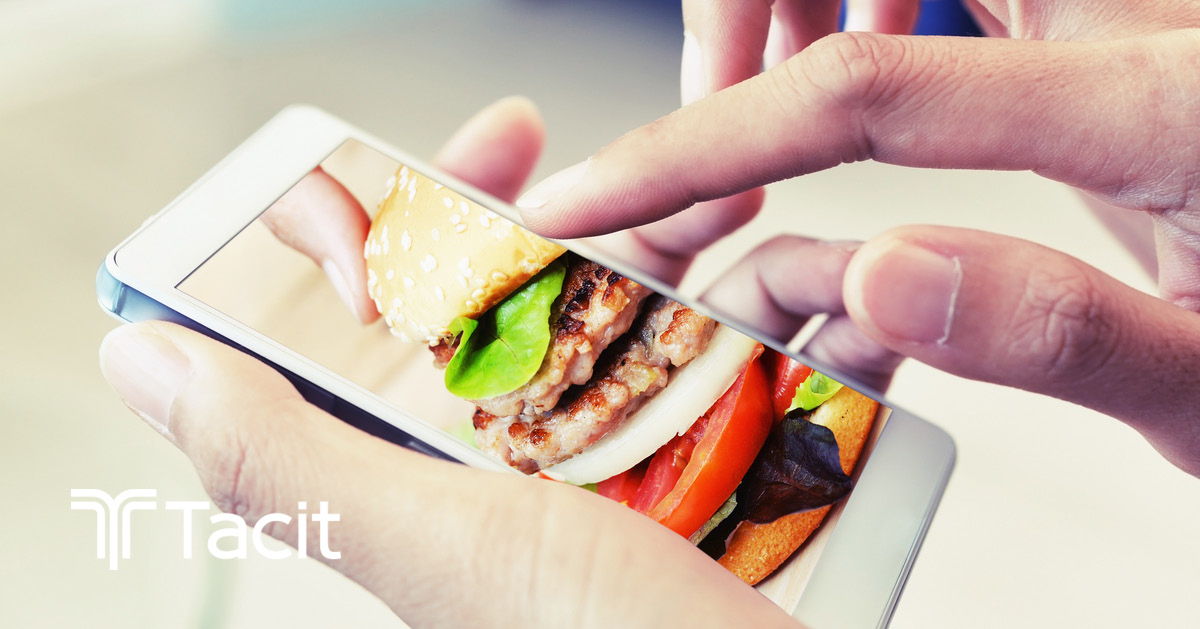 28 Apr

What Is Digital Food Ordering Automation?

Automation in the restaurant industry is a limitless opportunity to speed workflows and increase efficiency. As written in Medium, waiter-free restaurants could adopt self-service systems, which will "save time on taking orders, streamline restaurant operations, minimize labor costs, and reduce human error." Unfortunately, it's easy to fall victim to the misconceptions of digital food ordering automation and miss out on the opportunities of an omnichannel restaurant ordering capability. Restaurateurs need to understand these issues and how increased automation yields strong restaurant benefits.
Misconceptions of Digital Food Ordering Automation
The misconceptions of digital food ordering automation closely resemble those of robots in the modern workforce. Everyone assumes automation leads to adverse events. Yet, automation allows restaurant workers to move more efficiently and spend less time trying to handle digital needs. As a result, orders are more likely to be accurate, customer satisfaction increases, and improved profitability will lead to gains in wages, experience, and the overall health of the company and its employees. In fact, consider these top misconceptions of digital food ordering automation.
Automation results in job cuts.
Automation contributes to the retail/restaurant apocalypse.
Digital food ordering automation costs too much.
The time to ROI is too great.
Coding to integrate systems requires months and months to plan and complete.
Automation leads to poor visibility into third-party service data.
Ordering Automation Involves Processes, Not Necessarily the Prep and Cooking
Automation in digital or online ordering involves the processes that go into getting an order from customers to the kitchen and into the customers' hands. Automation takes extra steps out of the process, explained a past Tacit client:
"Automation is preferred. Whenever you can take a few steps out of the transaction process, you are better off. It takes out the risk that the order doesn't get entered timely; otherwise, it could sit on the table for a period of time. Or the order gets entered incorrectly. Accuracy problems occur. Automation solves them. "
For instance, the processes that work to eliminate inefficiencies with order rekeying or entry of third-party delivery orders into your system are a form of automation. Integration helps avoid the issues and gives restaurateurs an incentive to use both third-party and branded ordering options. As reiterated by PYMNTS.com:
"Many restaurant operators are struggling with this same decision (investing in branded apps vs. using premade aggregator apps), and it's a serious discussion within the industry. The biggest challenge in the industry now is the fact that, while [aggregators] deliver a lot of traffic to our restaurants, we are also battling them for customers. I think the biggest thing that we will continue to work through with third-party [ordering] is the balance of the traffic that they provide and our desire to own the customer relationship and the profitability of those transactions."
How to Increase Digital Automation of Food Ordering in Your Restaurant Now
Digital automation is everywhere, and it is not necessarily the robotic workers and stuff of the movies. Instead, restaurateurs can put the power of digital automation to work in food ordering by taking these simple steps:
Collect the data from your existing POS, if available.
Give customers self-service options with counter and tableside kiosks.
Let customers order ahead with mobile devices, not to mention pay for their orders too.
Ensure the kitchen receives orders seamlessly, regardless of origin.
Implement faster ways for delivery drivers to pick up orders, such as lockers that use an app-based code.
Work with an expert in digital food ordering automation and integration, such as Tacit.
Improve Kitchen Workflows With Automation in Ordering Now
The biggest issue today is the distrust that has arisen between restaurateurs and third-party delivery service providers. Approximately 43% of restaurateurs believe online food partners withhold data. However, customers are willing to pay significantly more for convenience, and automation eliminates the barriers to data and streamlines all operations. Of course, it always helps to have an expert in your corner. Maximize your investment in digital food ordering automation by visiting Tacit online now.