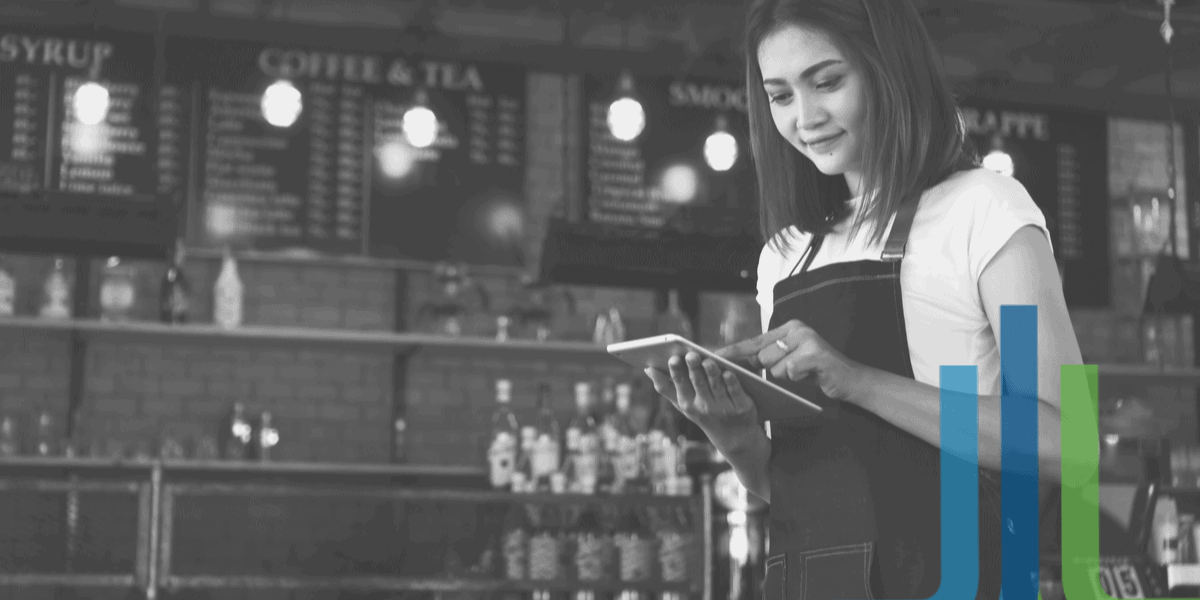 21 Jul

How Technology Helps Optimize Restaurant Labor

The use of innovative technologies within the foodservice industry, such as online orderings systems, has led to many changes in how restaurant employees work and interact with customers. Food ordering technology has become a critical piece of the puzzle as restaurant workers and operators alike work to transform workflows from traditional order fulfillment to a digital food fulfillment operation, operating in a more contactless market.

Embracing technology within the food and beverage industry can create a fantastic opportunity for growth, which is critical during this next phase of reopening and adjustment. According to QSR Magazine, nearly 30 percent of restaurant owners think it may take up to a year before staffing returns to normal and full normal operations and capacity levels can be achieved and maintained. Twenty percent of those believe it will take more than a year before restaurant labor's numbers return to somewhat normal. And a small percentage feel that the industry and economy have suffered too heavy a blow and will likely be impossible to reach pre-shutdown levels anytime soon.

Further, Dani Romero, a reporter with Yahoo Finance noted how "exhausted" restaurant operators are turning to technology to address the worker shortage stating, "While there are contributing factors to finding workers, new data shows the restaurant industry has lost 5.9 million jobs in dine-in services since COVID-19 began." Romero continues, finding that "several restaurants are turning to technology to help address the employee shortage…(and) thanks to the pandemic — which also underscored how germs accumulate on surfaces — the entire fast-food industry has shifted rapidly to digital ordering. For some restaurants, digital solutions like QR codes give customers a "safer" way to order their food, and are likely to continue after the pandemic."

It is figures and reports such as these that make it more critical than ever for the foodservice labor and restaurant labor markets to focus on bringing workers back into the industry to counter the crushing effects of the current labor shortages.
The State of the Restaurant and Foodservice Labor Market
Now more than ever, restaurant owners and operators need to invest the extra effort to position their businesses among the competition as a great place to work. Meanwhile, some large businesses or campuses, such as hospitals, are turning to food truck vendors in an attempt to increase foodservice despite limited labor resources, reports FoodService Director. Regardless, employees' actual needs must be a higher priority during these critical times if the restaurant and foodservice labor shortages are to be solved. Restaurant employees today want a fair living wage, decent hours, a safe and supportive work environment, growth opportunities, chances for new job training and education, and the chance to be involved in the business.
Speculation abounds as to why many foodservice labor managers are struggling to rehire restaurant workers. A recent New York Magazine article highlighted some of the most common reasons:
Health and safety concerns remain strong following COVID.
Past experiences with being let go and trauma on the job.
Focuses shifted to education and family, and self-improvement.
Not utilizing the right food ordering technology, leading to confusion and added stress on workers.
Realization that pay rates are too low and environments too stressful.
Technology may push out older restaurant labor workers who can't adapt.
Younger workers demand better perks and benefits than what is offered.
The economy can't support living wages and hours that workers demand.
Backlash over restrictions and guidelines put employees in the line of fire.
Other industries are more appealing for growth and opportunities.
Dealing with these and other issues is a primary concern for foodservice managers who are trying to fill empty staff positions. Thankfully, food ordering technology and innovations can help meet these needs and help fill in the gaps while attracting new restaurant workers into the foodservice industry.
The Driving Force Behind Increased Demand for Tech Innovation: Pent-Up Customer Demand
When it comes to the sudden surge of consumer demands following the lifting of restrictions on the foodservice industry, one of the critical factors is the sheer amount of demand that exists, as outlined in our recent white paper, "Surviving COVID: Reflecting on the impact of lockdown on the foodservice industry in the US & Canada." To meet pent-up demand from consumers, the need for innovative technology and automated systems has never been more apparent. Traditional practices, such as taking off-premise orders by phone, fax, or order on-premise for takeout, in addition to more traditional order and pay the waiter at tables for on-premise, worked in the past, but they are no longer effective and timely for the needs of restaurant labor and work staff today. We are not suggesting operators abandon those more traditional ways of ordering, however, operators, to attract workers and get more out of staff, will need to adapt towards more digital food ordering solutions.,
At the height of the American lockdown in late April 2020, more than 52% of adults said they wanted or needed to order takeout and delivery with greater frequency. By the end of December that same year, that number had fallen to around 30%, according to the National Restaurant Association's "2021 State of the Restaurant Industry" report. This is largely thanks to advances in food ordering technology and increased utilization within the industry. In the early months of the lockdown, consumers were having to get used to ordering food-to-go. As the months stretched over the past year online, mobile, or web food ordering became a familiar and trusted alternative that quickly evolved into the preferred option for customers restaurants, hotels, and other venues.
Ways Technology Augments Employee Efficiency and Kitchen Workflows
Technology has made it easier to increase efficiency among restaurant employees while working with smaller staffs. Food ordering technology streamlines the dining experience and allows customers to get the food they want, restaurant managers to get as many orders coming in as possible, keeps staff members safer, and improves the overall flow of the foodservice economy in the local area. And all of this is driven by the continued need and demand for convenient food ordering services, including delivery and pick up to-go options. Customers want and demand convenient and safe alternatives that do not seem to be changing soon.
During the past year and a half of partial and complete shutdowns, the foodservice labor teams and restaurant managers have had to develop innovative ways to meet customer needs.
For example, consider the following ways technology can improve kitchen workflows and maximize labor resources.
Automating the order process regardless of channel, giving customers the power to review the menu, customize their meals, submit payment and provide feedback all within a singular system. Rather than trying to juggle these needs, staff can immediately focus on expediting orders. They can better prioritize customers in need of assistance, and customers can stay informed of their order along with the way with order status updates.
Tableside order and pay free team members from more laborious tasks, and tableside digital ordering can further be used to call servers when guests need refills or other assistance. The utilization of tabletop ordering for grab-and-go prepackaged foods is another example of how food ordering technology has improved the dining experience without requiring too much labour requirement.
Integrated ordering systems streamline the order workflow by reducing manual errors and increasing labour efficiency. The technology should help with your labour pressures not add to it. A well-integrated ordering solution that is connected to your POS, payments and loyalty platform will ensure your staff is not wasting time manually entering data into disparate systems.
Digital transformation across all aspects of the process, from the way customers order through clear, distinct signage for picking up food for takeout via lockers, can further reduce the workload. That is a clear advantage for teams trying to maintain contactless experiences too. Advanced ordering systems have helped reduce face-to-face exposure and made it easier to enforce safety guidelines during the pandemic as operators adopted more and more contactless ordering, pickup, and payment capabilities. Restaurateurs may also consider launching new ghost kitchens to further separate pickup and delivery orders, letting staff focus on either serving customers or preparing meals, further maximizing labour resources.
Adding in-store kiosks also serve to help lessen the burden on the counter and your team. Comparable to tableside kiosks, in-store kiosks are a great option for restaurants that do not have such a formal atmosphere, and by implementing kiosks, it's like adding an extra cashier that can work through lunch or dinner rushes and never complains.
Regardless of how your team chooses to approach technology and innovation, remember that the use of technology to power digital service options, has been front and center for it the entire time. It's only getting smarter and more capable to give customers and workers an easier, more enjoyable experience. Everything from online website ordering to mobile apps and scannable QR codes has been critical for the survival of restaurants big and small.
Technological advancements and automation have also helped restaurant labor and staff manage dine-in services. Many of these new systems and methods are here to stay, in one way or another. Hence, businesses that quickly embraced these changes already have a definite advantage over their competitors who are not using online ordering systems.
How to Implement Food Ordering Technology That Will Enable Better Omnichannel Experiences
Another way to ensure continued growth and success during reopening is to embrace a food ordering and management system that works with restaurant employees to take and fulfill orders in all ordering channels, also referred to as an omnichannel strategy, efficiently. The new normal for many food and beverage providers might be a combination of dine-in, carry-out, and delivery meal orders. The new challenge is ensuring restaurant labor forces are able to keep up and that foodservice labor management stays on top of technological innovations that can help make things easier for everyone.