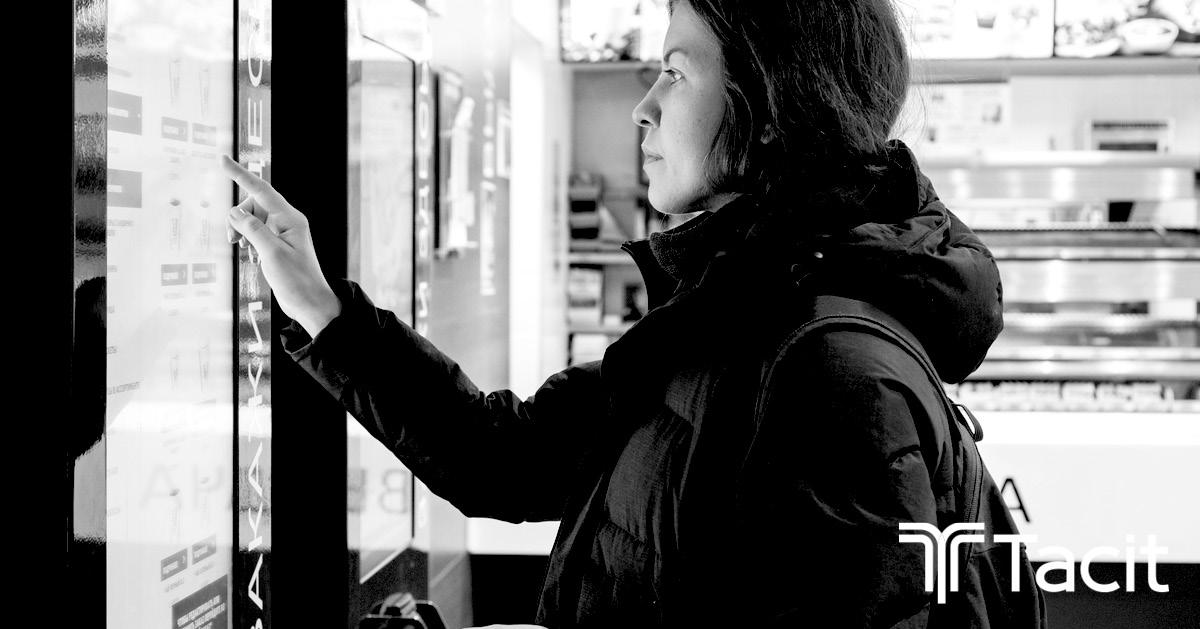 30 Sep

Are Contactless Self Food Ordering Kiosks The Future for Restaurants, Colleges, & Entertainment?

Contactless food ordering through self-ordering kiosks isn't wholly new, but the popularity of getting food this way has dramatically increased with the changes brought on by the pandemic. Contactless is everywhere and moving toward world domination. Now, it's fast and convenient to use food ordering kiosks to select from various foodservice providers and have items delivered or ready for pickup.
Why Contactless Is the New Normal for Food Ordering
COVID-19 has been a game-changer for the foodservice industry, and the need for social distancing has made it more challenging to take in-person orders, visit restaurants, and enjoy a meal out with friends and family members. But all is not lost. There are still plenty of great ways for foodservice companies to make sure customers can get what they want.
Contactless interaction through food ordering kiosks will be the norm for the foreseeable future. Many companies may not go back to other ordering options, even when the pandemic is over. According to an article in QSR, stadiums were getting in on the kiosk concept well before the pandemic necessitated their usage:
"Across all four professional leagues and in cities dotting North America, stadium foodservice has become something far more diverse and daring. Stadiums are now employing executive chefs, roaming mixologists, and pastry artisans; leaning on new technologies to provide in-seat delivery and to power kitchens, creating environments that drive convenience and social interaction; and serving inventive, locally inspired cuisine more often associated with upscale restaurants than bleachers."
The trend went further than baseball as well. Many other stadiums followed suit, and different types of venues began changing to contactless options, as well. Since this was already a part of foodservice, the pandemic has simply increased the need to move faster on developing contactless food ordering kiosks for a higher number of foodservice companies.
Food Ordering Kiosks Create Better, Safer, and Digital Ordering Options for Dine-In Guests and Shared Space
Having the ability to use food ordering kiosks is essential for more than just take-out, delivery, and curbside pickup. Restaurants offering dine-in services are also starting to focus their efforts on these kiosks to reduce in-person contact with servers and allow family and friend groups to dine together. Entertainment venues are concentrated on contactless ordering through kiosks, as well. Social distancing is maintained by ordering at a kiosk and picking up food at a contactless pick-up point. And people can still have a dine-in or other type of entertainment experience at the same time.
Best Practices for Deploying Kiosks in Restaurants, Colleges, and Entertainment Venues
Customers using the kiosk generally all want the same thing: a contactless, convenient ordering experience for the food they choose. Foodservice companies interested in the deployment and use of food ordering kiosks should know some best practices they might want to consider, including:
Locate the food ordering kiosks where it's convenient for foot traffic access.

Remember that since customers want both convenience and a distanced interaction, the kiosk should be out of the way and clearly visible. That may entail additional signage for more extensive facilities too. It is equally important to have at least two kiosks to reduce wait times and long lines.

Make the process easy and convenient.

Kiosks are an opportunity to both complete the sale and upsell new items. It's an immediate opportunity to show customers additional pairing for enjoying the event—regardless of whether it's a tub of the latest flavored popcorn of items or a recommended beverage. It's an opportunity to increase profitability and answer all questions or concerns in a central place. A Tacit client further explained,

"kiosks are an immeasurable aid to our venue during peak ordering periods. Also, the digital connection has coincided with a marked increase in average check size. In turn, customers enjoy the benefits of faster service and can customize orders to their wishes."
Address payment options, and ensure customers can do everything in one place. While kiosks may allow users to pay by card, it's essential to think about kiosks connecting via a smartphone to submit digital payment forms. That gives customers more flexibility to pay with their preferred payment method. That further increases appeal by giving customers a way to track loyalty points or simply reorder items from past purchases. Again, it streamlines payments into a single resource and avoids the need to set up another payment service and save more money on processing.
Do your research to find the right company for your kiosk.

Not all kiosks are alike. Some may work independently of your existing IT infrastructure, and others may require advanced skills to bring online. Regardless, the key to their success lies in ensuring the kiosks work seamlessly with the kitchen ticket system to reduce paperwork and rework. Also, will the kiosk be used for preordering and prepaying, or will it be used for pickup and checkout? It all depends on preference.
As a final note, these practices work whether the kiosk is in a restaurant, college, or entertainment venue.
Companies must focus on best practices and carefully consider what customers need and want most from their contactless, kiosk ordering experience. And foodservice companies can continue to build their brand, provide quality, and increase value to customers even when the world — and the way food is ordered — is changing.
Future-Proof Your Brand With Digital Ordering Kiosks Regardless of What Type of Foodservice You Offer
Ready to make sure your brand is prepared for the future? Whether operating in a stadium with thousands of guests or operating a multi-site restaurant portfolio, all foodservice companies can keep up with the competition. And they can give customers what they're looking for with contactless ordering options in the form of kiosks. Reach out to Tacit today and explore the opportunities for digital food ordering kiosks.