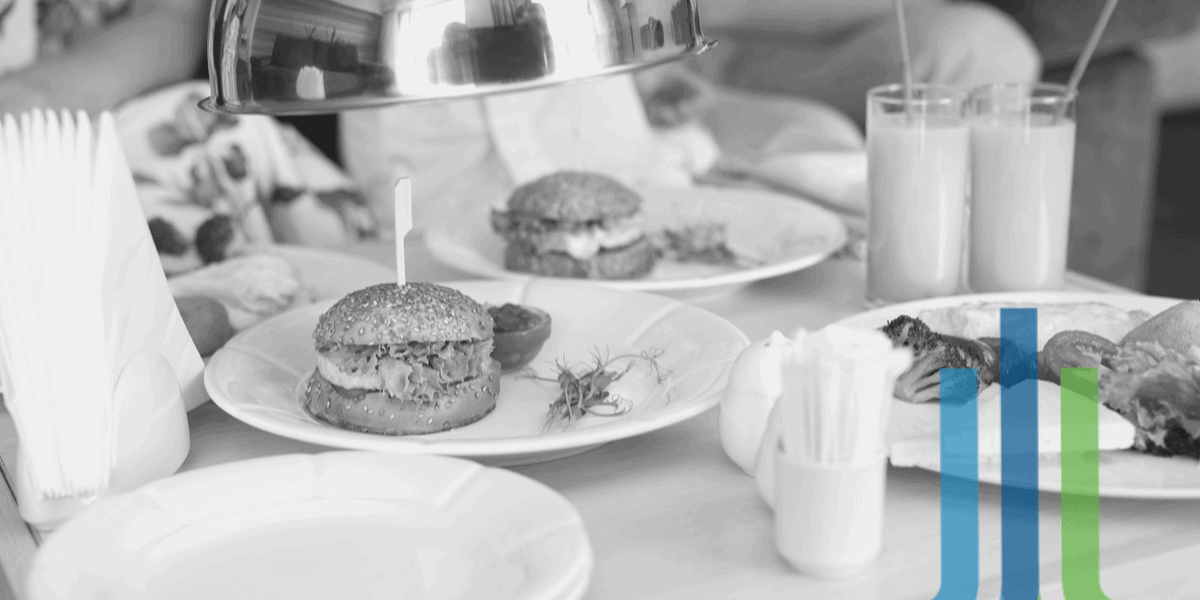 09 Jun

How to Pivot Your Hotel Foodservice to Be Ready for the Grand Reopening of Economy

As the world begins the slow process of returning to some semblance of normalcy following nearly a year of shutdowns, the hotel industry saw many challenges. According to Restaurants Canada, many operators across North America have seen repeated lockdowns that impact hotel foodservice options. Small grants and business loans are not even enough to cover the expenses of shutting down and reopening — let alone cover missed income. And that's putting added pressure on hotel operators to rethink their strategies and uses of technology to overcome these challenges and reopen safely.

For foodservice operators at hotels, a drastic change is needed to effectively pivot services and prepare for the new normal of this post-pandemic economy. But there's hope for hotel foodservices that can accommodate a new normal. Some Canadian hotel foodservice providers have endured shutdown or at near-total shutdown capacity for over a year. As things begin to reopen, there is still much to be done to ensure reopening goes smoothly and businesses can survive the process.
Enable a Safe, Digital Ordering, Fulfillment and Delivery Experience
Safety has been the top priority during this global pandemic and it will continue to be a driving force for hotel foodservice providers. Making it easy for customers to order remotely using a digital food ordering system on the phone or online will continue to be an in-demand option, even as the pandemic fears continue to wane. Overcoming the challenging effects of labor shortages, capacity restrictions, and contact protocols are possible today thanks to digital ordering with innovative technology.
For instance, more control over the order flows helps to facilitate better kitchen management. Because staff can see the orders in real-time, they are better equipped to plan prep work, schedule a time for pickup, and more. As such, it's a smoother overall process, and by separating everything according to how the guest is getting the food — whether pickup, delivery to a room, or delivery with a third-party service provider — it's easier to create a positive experience too.
All this can ensure guests get the services they want and expect while also staying safe. Contactless menus, QR Codes, online ordering, contactless delivery, and grab-and-go pickups are just some of the ways hotels can reintroduce foodservices safely and efficiently.
Consider a Partnership With Local Restaurants
Another option to help hotels pivot their focus and adjust their foodservices to adapt to reopening pressures is through new partnerships based on commission deals with local restaurants and foodservice providers.
On-premise kitchens can coordinate with off-site businesses, and both can benefit from the partnership.
Hotels can continue to employ kitchen staff and keep the most popular of the hotel foodservices available to a limited number of guests while also tapping into other customer bases.
Other businesses can partner with hotel food experts to expand their service offering without stressing about reopening their kitchens or returning to full occupancy right away.
These industry trends and partnerships can empower local restaurants and businesses alike to grow slowly, pivot, and adjust to a post-pandemic customer experience.
Hybrid Approaches Combine Experiences for Hotel Guests and Dine-In Patrons Too
Partnering with local food establishments or nationwide programs is a great way to expand customer reach and boost productivity with hybrid foodservice approaches. Finding ways to integrate all 3rd-party delivery marketplaces and foodservice apps, such as SkipTheDishes, DoorDash, and UberEats, into the hotel experience can help hotel managers ensure a pleasant experience for hotel guests and dine-in patrons.
Giving guests access to phone or mobile ordering and including free contactless room delivery left outside the room door or self-serve with kiosk checkout options makes it easy to provide everything consumers want and need. These 24/7 hotel foodservice lobby grab-and-go convenience store, options can allow guests to order food via a mobile app, scanning a QR code, and paying for it — all in one system. And that works whenever they prefer while also allowing dine-in patrons to have a good experience too.
Integrated Systems Enable Faster Payment Processing, Checkout, and Use of Loyalty Programs
Off-premise kitchen models and connecting remote delivery networks will remain vital. They can also help hotels integrate new systems for food ordering and payment processing to create faster and more enjoyable experiences. During initial openings, many hotels may be functioning with a limited staff to run a kitchen, which will require improved systems for payment processing and checkout.
By providing guests with an option of food delivery from local restaurants, hotels can meet critical needs and demands even when their internal staff falls short. At the same time, working with local restaurants may also allow for in-house menu expansion, use of available kitchen space, and staff augmentation to meet peak ordering periods. Bringing this to reality requires integrated systems that provide a seamless experience for the customer and do not become an undue burden on the hotel staff.
That also includes using a digital system to manage loyalty programs and points. After all, guests will want to collect and redeem loyalty points at the time of checkout. And by integrating systems, it's easy to create a one-stop-shop for payment processing, checkout, and redeeming those points. Meanwhile, it all adds to the digital ordering data pool to help foodservice operators tailor menus and marketing efforts to entice repeat customers.
Digital Ordering Also Works Well with Entertainment Systems
When preparing hotel foodservice providers for the post-pandemic reopening market, hybrid digital ordering services can help managers navigate the return to full capacity numbers.
Combining mobile ordering and in-room menu services with lobby-based pickup services will remain a viable option.
Hotel staff can also manage the room service delivery of food with contactless delivery whenever convenient for guests.
Digital ordering apps will remain popular as they reassure guests the hotel is always practicing safety measures.
Payment for foodservices can also easily integrate into final checkout costs and billing for fast and easy payment.
Integrating hotel foodservices into an entertainment system is a great way to meet guests' needs while still maintaining a safe and convenient process and environment during the reopening. Allowing guests to use a TV remote to open food ordering channels and offering free mobile apps quickly makes it possible to take full advantage of digital ordering options.
Hotels Can Also Connect With Businesses for Conferences, Meetings, Retreats or Training Events, Which Will Require Foodservice
Hotels have long been popular host sites for business meetings and conferences. While guest occupancy limits might still be in place, some hotels are opening up to small business groups and reinstating conference and meeting services. This opens the door for catering and foodservices that can help boost hotel incomes while still maintaining limited occupancy.
At the same time, the infusion of technology can help streamline the management of these events. Personalized menus and contactless ordering further help businesses that opt to host training events, conferences, or retreats at hotels to do so safely through technology. And by keeping everything connected, it's easier than ever to offer business luncheons or other events as an extension of hotel foodservice. This can help reduce the impact of fewer guests and customers of traditional room service or on-site restaurants.
Be Reopening-Ready by Partnering With the Right Hotel Foodservice Technology Servicer
Overcoming the effects of the global pandemic can be a challenge during this time of reopening. Pivoting business focus toward innovations, changing consumer demands, and fluctuating market trends can challenge hotel foodservice providers. By embracing new trends with digital ordering, foodservice technology, and innovative service options, hotel managers can make sure customers continue to get the best possible experience. Partnering with the right digital food ordering technology provider is the most critical step in recovery and reopening. Connect with Tacit to get started.