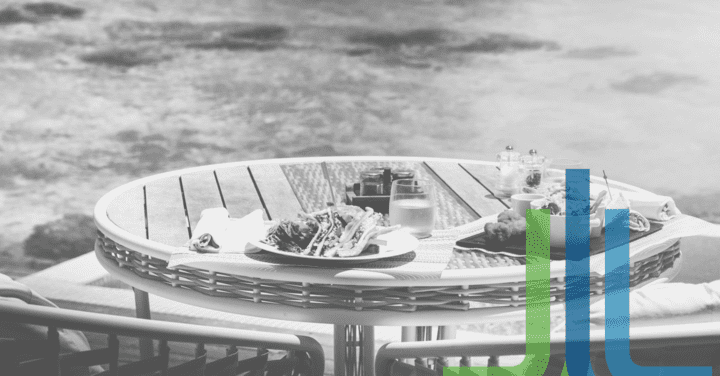 20 Apr

The Return of Cruises in 2022: Cruise Restaurant Success Hinges on Digital Ordering Solutions

After nearly two years of uncertainty during the pandemic, the return of cruise ships is here! Rest assured, the necessary adjustments and adaptations have been made to ensure that your cruise restaurant dining experience is as safe and satisfying as ever.

The implementation of digital ordering solutions has changed the way of cruise ship restaurants. By creating contactless options, guests feel confident that their health and safety are a priority while still receiving top-of-the-line service and attentiveness. The state of cruise ship traveling has picked back up in popularity and is in demand once again.

Advances in technology and digitalization have caused cruise ship reservations to skyrocket for the first time since the onset of COVID, with many firms reporting trending growth they have not seen in years. TravelWeekly.com recently reported that Carnival Cruise Line is "feeling the effect of an extended Wave season" and has recently seen its three best weeks of bookings since resuming operations last summer. In fact, we're already achieving occupancies in the month of March that are nearing 70%, with nearly 40 sailings exceeding 100% occupancies."
How Has Cruise Restaurant Dining Changed Since 2020?
COVID regulations and restrictions are lightening up. However, there is still a need to maintain the health and safety precautions necessary for guests and staff, specifically dining-related. Many changes have been made to ensure cruise restaurants create a safe and sanitary environment while providing a fun and inviting experience. Cruise dining offers sanitation stations upon entering the dining area. They are also offering digital menus instead of paper menus.
Many guests specifically choose cruise ships based on their buffets and menu selections. They have long been an attraction that draws guests in, and many ships want to maintain that vibe while also adjusting the way the buffet process runs. Many buffets are still all-you-can-eat, but you just can't serve yourself. A staff member will serve dishes and assist guests with their food and drink requests instead of you doing this yourself. Regardless, some cruiselines have given guests access to self-serve coffee, tea, water and lemonade. So, while many cruise ships have kept their buffets, they might have changed them from self-serve to full serve. This provides a safe, fast-casual restaurant experience.
Cruise restaurants typically used to have "rotation dining." This is when multiple cruise dining experiences allow you to have a different experience and cruise ship menu selections each time. However, some ships are doing away with this and going back to a main dining area with one menu with full-service meals. Again, variances do exist between different cruiselines, and the foodservice vendors for each will need to consider the unique needs for their ordering and kitchen workflows. This will ensure that each guest has a high-class experience with the best quality cruise ship menu options.
Facing Labor Shortages and Uncertainty, Major Cruise Lines Are Limiting Dining Options
Even as COVID restrictions seem to be lifting, people are still wary, which has led to a decrease in passengers and staff. This has caused the unavailability of multiple dining options on some ships. On Norwegian Cruise Lines, CruiseIndustryNews.com reports that their onboard cruise restaurants, "Moderno Churrascaria and Teppanyaki will not be available, and the Main Dining Room will not be open for breakfast or lunch. However, the cruise line said that guests will be able to grab breakfast, lunch, and dinner at the complimentary Aloha Café."
Although a staffing shortage is a real restaurant challenge, it doesn't seem to be affecting the fine dining restaurant experience for cruise guests. Cruise restaurant staff continue to serve high-class, top-notch service to guests while creating a safe and healthy atmosphere.
Digital Ordering and Engagement Will Help Cruise Dining
Creating a safe, contactless way for guests to place customized orders and requests, digital ordering and engagement have unfolded a new cruise restaurant dining experience. The standard buffet and dining options are on the way out, and digital ordering is on the way in. In with the old and out with the new. Below are some ways that digital ordering is improving the fine-dining experience on cruise ships:
Better Order Accuracy – Digital ordering allows easy substitutions and alterations to menu items. This reduces the possibility of human error.
Doing More With Less – Technology supports efficiency and enables cruise restaurants to do more with less. Meal preparation, customer service, and other hospitality jobs are simplified by this, which eliminates the need for unnecessary procedures and staff. In turn, this leads to faster processes, less rework, improved customer satisfaction, and fewer human errors.
Creates Flexibility – Digital ordering creates flexibility for customers and management. Guests can easily open their phones and access apps and QR codes. Many cruise lines offer loyalty program apps with incentives, such as coupons, to provide feedback. This loyalty program growth also allows management to see quick reviews and satisfaction levels.
Contactless interaction – The ability to remain contactless has become a highly desired demand since the onset of the pandemic. It provides a sense of security and protection and is highly convenient for guests.
Create a Successful Cruise Restaurant Experience With Integrated Digital Ordering Solutions
The return of cruise ships and cruise restaurants has finally arrived after nearly two years of uncertainty due to the epidemic. There have been many changes and adjustments in the flow of operations to ensure the safety and health of guests. From contactless restaurant ordering systems to a full-service buffet, the dining looks slightly different. With digital ordering solutions, you can be confident that your cruise fine-dining experience will continue. Contact Tacit today for your safe-sailing digital ordering solutions!