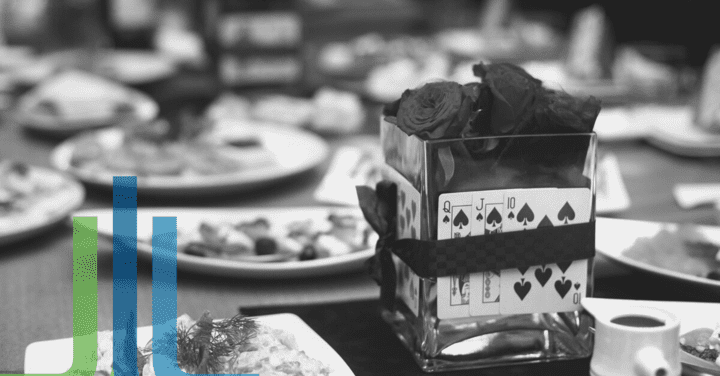 19 Jan

Why Casino Food Loyalty Program Growth and Integration Are Critical to Success

Restaurant food service has evolved over recent years. Once rich for in-person experiences and combined gaming in casinos, the focus has now prioritized safety, quality, and contactless service. Meanwhile, major casino food brands have partnered with third-party delivery providers to give customers more dining options. Resorts World Las Vegas is one such brand. As Restaurant Business explains: "Guests at the 3,500-room resort will be able to use the Grubhub app to order from 40 food and drinking places as well as some retail stores on the sprawling site that includes three luxury hotels, a casino, a theater and more. The one-stop ordering platform is called On The Fly at Resorts World powered by Grubhub." The idea behind partnerships is the availability of rewards and how such perks can increase casino foodservice revenue.

While third-party delivery apps maintain commissions and set charges, this July 2021 move indicates a greater need for meeting customers where they prefer to order. Such action implies a need to gain and retain more customers. Fortunately, a casino food loyalty program can help brands keep customers and leave a lasting market for the industry's future.
The Growth of Casino Food Loyalty Programs
Comparable to the overall restaurant industry, food court casino loyalty programs actively engage with customers and stimulate more ordering. According to CNBC.com, restaurant digital orders rose 124% between March 2020 and March 2021. It's well established that "loyalty programs help fuel more frequent visits and higher average checks." While this is true of all restaurants, casinos are in a unique position. Casinos can combine both gaming and dining benefits into one program. This is critical to maximizing overall food and beverage revenue from hotels, which had previously amassed $5.9 billion collectively over the past five years, reports Lisa White of Foodservice Equipment & Supplies. But, how do these massive venues create and leverage loyalty programs? To answer that question, casinos must "consider two pieces to the puzzle: one, casinos that have fewer guests won't need as many venues, and two, the necessary support for foodservice operations is crucial," White wrote. And the evolution is far from over. However, casinos must find a way to successfully navigate putting customer data and expectations' information to work.
Casinos Must Turn to Their Customer Data
The ability to combine resources is critical to implementing a food court casino loyalty program. These brands already have ample data on customer gaming and accommodation preferences. The integrated approach to include food and beverage rewards amplifies the amount of data and opportunities to connect with customers.
Therese Liwanag of Oracle noted that the need for more engagement is essential to attracting customers lost during the pandemic. "Casinos are starting to actively leverage their databases. They're turning to big data and analytics to get a better read on customer preferences, using these insights to tailor incentives, offers, and promotions to each guest. To succeed at attracting local tourism, it's critical for casinos to incorporate data-mining capabilities into their marketing platforms to stay competitive in the evolving industry." Further, the rewards of applying that data make the most of customer spending, including multiple levels based on spending.
Going back to the launch of the GrubHub casino program, it's a one-two punch approach to rewards. Customers already have their existing casino rewards programs, but they get to combine that offering with their GrubHub rewards for food and dining orders . Plus, integration means that customers could effectively tap their casino rewards by simply using the full functionality of their smartphone within the GrubHub app.
Imagine this scenario.
A customer wishes to order a drink at the pool. The customer does so and decides to also purchase digital tickets to a concert at the same venue. In turn, integrations let the customer use a scannable QR code to pick up their order at the bar, have the tickets sent by email, and collect points through the casino rewards program all at once. Additionally, such ordering and rewards are not limited to a single venue. Customers could conceivably order from other restaurants or casino dining venues while staying or playing at another. This is the premise behind the GrubHub World Las Vegas launch, and it effectively increases the brand value of the casino by emphasizing guest experiences. In turn, guests are more likely to return to the casino too.
Best US Casinos recently published an article delving into the benefits of online versus in-person casino experiences. While both offer gaming, land-based ventures tend to offer more perks through guest rooms and foodservice options. The article further detailed how "casinos offer VIP perks based on your betting volume—not whether you win or lose. Therefore, you're going to rack up rewards even on nights where you're [not] winning big."
The Big Picture: Casino Food Loyalty Programs Are a Core Means of Attracting More Customers
Despite the disruptions of recent history, casinos are not going anywhere. They will remain a staple of the entertainment industry, and their combined ability to offer a place to play, dine and stay makes them ripe for loyalty programs. However, implementing a loyalty program isn't as simple as the age-old ticket that needs to be punched. Instead, it's a digitally immersive and rewarding—pardon the pun, experience. And that means it requires integrated technology and an expert to guide its full rollout and implementation. Visit Tacit to get started today.