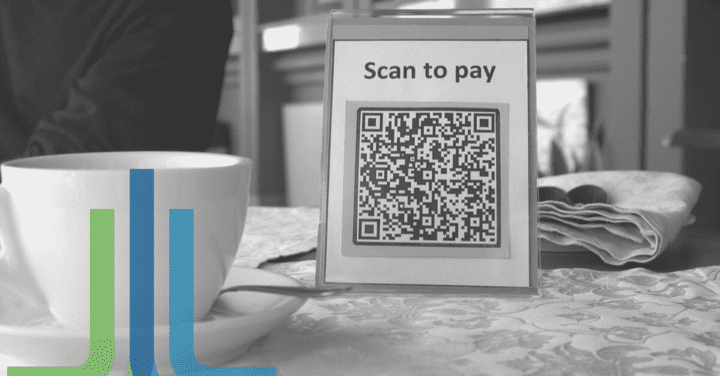 23 Mar

The State of QSR Technology in 2022

Since the onset of the COVID-19 pandemic, restaurants have had to alter how they provide service and delivery. They quickly discovered the demand for contactless ordering and a POS system that allows streamlining throughout the restaurant.

With access to this technology, restaurants, specifically Quick Service Restaurants (QSR), are creating new ways to connect and engage with customers. From contactless locker systems to tableside pay, QSR technology has changed the way restaurants operate. This technology has improved guest experiences and provides restaurant owners with data they did not know before. QSR technology trends provide customers and restaurant staff with a more pleasant, faster experience.
POS Systems Will Get an Upgrade to Help With Marketing and Flexibility
Managers and owners must have precise and accurate information regarding their inventory. QSR technology makes it simple to see what is in stock and what needs to be ordered. It also informs you of any food shortages, which will allow for quick alterations of menu items.
QSR technology also enables managers to ensure that their marketing stays consistent. The whole brand should be consistent across the board, including menus, products, packaging, and standards.
QSR technology trends show that straightforward and sophisticated POS systems provide restaurateurs with email marketing software, payroll services, and online ordering apps. With these systems in place, it virtually guarantees your business quicker food preparation, quicker customer delivery, and lower overall costs.
POS Analytics Data Will Help Restaurateurs With Scheduling, Labor Tracking, and More
QSR technology trends have shown that this data-driven concept is crucial for streamlining real-time inventory data intake, storage, and management tasks. This approach enables managers and owners to focus more on business-related tasks such as marketing.
Having a solid POS integration system reduces restaurants costs by allowing online ordering, data sharing, and different options for customer interaction. QSR technology lets customers engage in tableside ordering via kiosks, QR codes for menus, or even ordering ahead of time. QSR technology also allows restaurateurs to test new menu items and see their profitability in real-time by getting immediate feedback from customers. Customers can provide feedback through apps such as loyalty programs. Many loyalty programs offer an incentive, such as a discount on the following order, with participation in a survey.
Contactless Food Ordering and Payment Will Rely More Heavily on Guest's Personal Devices
QR codes for menus have become a regular sight when walking into a restaurant. Contactless payment has become a preferred method of paying tabs. QSR technology makes running a digital kitchen a breeze as long as patrons' devices are capable of the technology. And it will be critical to growth in 2022. According to QSR Web, "Touchless ordering and food delivery are now critical components thanks to the years of COVID-19." They were at the forefront of technological advances in 2021 and are likely to expand in 2022. While some customers may not be tech-savvy, offering a loyalty program incentivizes staying updated with the latest technology and apps. These programs provide discounts, coupons, and free items. Offering VIP perks creates customer loyalty and satisfaction. This QSR technology trend has been booming in casino foodservice as well.
Intuitive, Online Menu Management Will Help Brands Stay Adaptive as Shortages Continue
While restaurants see a considerable increase in product demand, QSR technology allows managers to predict these demands. As a result of their foresight, they can either avoid that product or innovatively adapt their menu to accommodate using their items. Restaurant menu management offers more digital options, which help streamline all aspects of the restaurant industry, including shortages.
Automated Tech in Kitchens Will Reduce Food Waste
QSR technology allows restaurateurs to run a digital kitchen. A digital kitchen assists in forecasting demand, which helps them manage inventory better and eliminate waste. Customers are inputting their orders and substitutions. This approach creates a smaller margin of error for orders to be entered or prepared incorrectly.
With QSR technology, the concern for serving expired products is not an issue as the system tracks all expiration dates. Ensuring that only fresh ingredients are served will help prevent any food-borne illnesses.
The tracking system also allows for automatic tracking and reordering of inventory from food suppliers. QSR technology trends also show that the risk of over-ordering inventory decreases dramatically because of the awareness of what is selling. This automation in restaurants is changing the future of customer satisfaction.
Robotics and Kiosk-Type Systems Will Lessen the Burden on Staff
QSR technology trends show that kitchen robots and kiosk-type systems are replacing the workforce. Many restaurants are now using robotics for meal preparation, customer service, and check-outs. An example of this is an automated pizza-making machine. But simply inputting your information and ingredients, your pizza is custom fit to you, without any human error in the order process. This creates better customer service, but it alleviates the stress on the staff.
Align Your Restaurant With the Industry QSR Technology Trends by Partnering With Tacit
Even if the current epidemic appears to be coming close, the food sector landscape will permanently change. Creating a restaurant with grab-and-go technology will ensure that your business stays updated with current QSR technology trends. A grab-and-go restaurant needs a partner that can integrate technology with customer satisfaction. This technology has transformed people's perceptions of the simple process of ordering meals or having a restaurant dine-in experience. Tacit offers a restaurant and platform technology that is completely integrated. Contact Tacit today to boom your customers' experience!