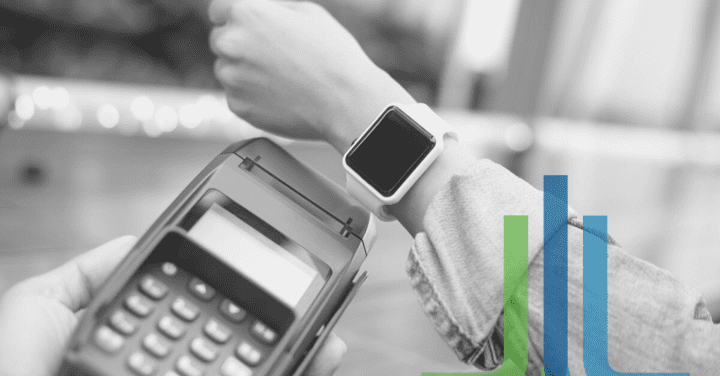 12 Jan

How POS Integration Reduces Restaurant Operating Costs

All foodservice vendors need to embrace modern innovation and step toward fully digital ordering solutions if they are already not doing so. The demand for digital and cloud-based POS platforms and automation in the restaurant industry has grown massively due to the pandemic as contactless ordering became the new norm. Enough time has passed that what was once novel and strange just a few short years ago is now the norm and expected by most customers. Further, a 2021 survey found that half of all restaurant operators plan to deploy additional restaurant automation capabilities in the next one to two years, reports CIO Dive. The rationale behind such a move comes from the direct ways in which automation reduces restaurant operating costs.
Disjointed Restaurant Operations Are Ripe for Automation
The restaurant industry has long endured a significant problem with potential disconnects between the front- and back-of-house operations. Whole TV categories have spawned countless shows to explore such a concept, but the reality is that a better restaurant depends on successfully sharing information and collaboration. POS integration and restaurant automation have enabled both front- and back-of-house operations to also enjoy the perks of integration and collaboration. From better employee management and customer interactions to improved record-keeping and ROI tracking, among many other features, the entire management and operations chain stands to benefit. Faster and more streamlined inventory management and payroll monitoring, along with technology supports, make growth and sustainability easier.
POS Integration Is Crucial to Enabling Online Ordering
With proper onboarding and integration, digital operation platforms can quickly and accurately track the number of critical metrics and data points to generate short-term and long-term views of the trends within the business. A digitally integrated POS and a well-rounded restaurant automation setup can also help management identify and respond to problem areas more quickly and effectively.
One example that has played out across the industry over the last year is the need for online ordering systems and digital menu integration. The need for fast and safe access to food became a priority for many in the restaurant industry. When face-to-face contact was not possible, and people still wanted and needed food, restaurants had to adapt to meet those needs. That is where automation in the restaurant industry became the true game-changer in many areas of the country. It is proving more over time that POS integration is critical for proper integration and utilization of online ordering systems.
Giving customers the option to order online, at their computer, on their tablet or phone, or even with voice-assisted devices like Alexa or Siri makes it all the more likely that they will continue to turn to a particular restaurant brand for their ordering and delivery needs. This trend of providing ordering options is critical to maintaining continued growth throughout the foodservice industry.
Integration and Automated Data Sharing Open New Ways of Interacting With Customers in-Store Too
POS integration and restaurant automation have likely forever changed the way people look at the restaurant experience. For better or worse, many changes implemented during the pandemic will probably remain in some shape or form, even years after the current reopening process has ended. This includes the use of table-side ordering kiosks, digital menus, remote table-side service, and more.
Ordering kiosks at the table were implemented to reduce face-to-face exposure but have shown to be a good addition for all parties involved as ordering has become faster and easier.
Scannable QR Codes and digital menus cut down on the need to worry about sterilizing menus or constantly printing new disposable ones for greater sustainability.
And table-side service allows for remote reordering of drinks or additional food items and can even handle payments to nearly remove all contact between staff and customers.
All of this has made dine-in options safer and more manageable as restaurants are desperate to maximize profits. Customers are just as desperate to enjoy the dining experience once again.
Ultimately, Restaurants Need to Cut Back on POS Expenses
While it is true that automation in the restaurant industry has transformed the industry in many ways for the better, it has shed light on one central problem area for many restaurateurs, and that is the expenses involved with current POS and management systems. From more expensive upkeep and management costs to higher commissions paid to third-party services, and even the added man-hours and labor involved with organizing and analyzing outdated data reports and metrics, it all adds up and quickly eats away at budgets.
It is becoming more apparent that running an outdated POS costs too much and is no longer sustainable. Opting for a new fully integrated system if possible or signing up for a subscription-based pricing POS platform that can connect and use APIs can help stop the financial bleed. It can also help foodservice providers across the board work more efficiently with all restaurant partners on the same page and utilizing the same services and POS.
Realize the Benefits of Reduced Restaurant Operating Costs by Working With Tacit
With proper onboarding and integration, automation in the restaurant industry has changed the way people now look at the simple process of ordering food or experiencing the restaurant dine-in experience. Take full advantage of a fully integrated platform and restaurant tech stack today by contacting Tacit to elevate your digital experience.