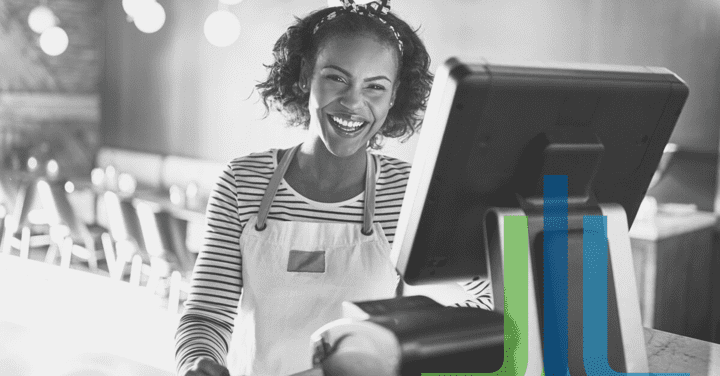 05 Jan

POS Integration and Its Value for Automation in Restaurants

Restaurant ordering systems quickly revealed gaps in efficiency and service. This environment has made automation in the restaurant industry a current trend that cannot be overlooked or ignored. According to the Global Restaurant POS Software Market Insights: Impact of Covid-19 and Future Expectations to 2025 report, "the Restaurant POS Software market revenue was 3483 Million USD in 2019, and will reach 5190 Million USD in 2025, with a CAGR of 6.87% during 2020-2025." While there's a strong argument that COVID-19 is responsible for the bulk of POS integration and restaurant automation today, it's not the only factor at play.

Operators need to understand why this trend has gained such a grip on the industry and what it means for their brands, their customer support approach, and their short-term and long-term marketing plans.
What Is POS Integration and Automation in Restaurants?
POS integration with restaurant tech and restaurant automation essentially forms a network of connections between a company's POS software and the accounting and operations systems that are currently being utilized. POS integration and automation in the restaurant industry also touches on the following points:
Real-time and historical data goes beyond the cash drawer levels of reporting and overview that is offered by more basic and traditional POS reports.
Detailed POS data integrated across multiple data points that can include sales, employee hours, overtime, popular menu items, peak and low flow times, and more.
True POS integration allows for enhanced collaboration thanks to improved compatibility thanks to a fully cloud-based POS accounting and operations platform.
Integration Is the Leading Reason Restaurateurs Invest in New POS Platforms
Every aspect of the current system and operations must be able to integrate smoothly with the new system in a way that makes overall performance and service better than it was before. It also requires careful consideration on what needs a restaurant brand has and what customer, employee, investor, and management needs have yet to be met. That may include working with third-party delivery service providers or offering fully-automated ordering systems, and even self-pay options for grab-and-go services.
Knowing what features and functionalities are currently driving POS automation and what is driving the restaurant automation craze is vital to continued growth and success. As highlighted by Hospitality Tech, the following are factors to consider when looking for automation in the restaurant industry:
Multiple system capability and integration (65%)
Cloud-based access and data management (60%)
Online POS and restaurant app for ordering/payment (55%)
Loyalty tools, trackers, and report features (45%)
Delivery adaptability and scalability for digitization (40%)
Mobile spending and tracking for online orders (40%)
Tablet-based, mobile enables, remote ordering support (35%)
Inventory management services and features (20%)
Kiosk setup enabled for full or partial self-serve options (20%)
Chatbot and online ordering support tools (20%)
Restaurants Are Also Looking for Ways to Improve Customer Experiences and Increase Brand Loyalty
Convenient ordering, reliable tracking and delivery, good support, and viable menu options are now the norm and, in some cases, the bare minimum that customers expect. Restaurateurs who fail to meet these expectations and demands are not likely to have good customer retention or brand loyalty.
Digital ordering solutions are platforms that enable online ordering across web browsers, mobile devices, kiosks, and third-party apps. Whenever management is looking at new platforms, dashboards, tools, and systems to be on board. Integration must remain a primary focus to achieve online and mobile ordering success.
Thanks to advances in automation in the restaurant industry, using tech to create seamless experiences for customers is easier than ever. With customized recommendations, tailored menu and dietary considerations, loyalty programs, promotional opportunities, special discounts, and delivery options, and specialized service engagements, POS integration. Restaurant automation helps create a seamless experience for customers. Meeting customer demands and expectations with quality food and delivery options and with valuable customer service when things go wrong, is one of the best ways management can increase customer loyalty. And all of this becomes easier with a fully integrated and automated POS platform.
Leverage a Fully Integrated Restaurant Tech Stack by Working With Tacit
A digitally integrated POS can also help management capitalize on opportunities more quickly and effectively with an online ordering system. POS integration and restaurant automation is more critical than ever before as it helps to form and maintain vital connections between POS software and existing operations systems currently in use. Connect with Tacit to get started now.