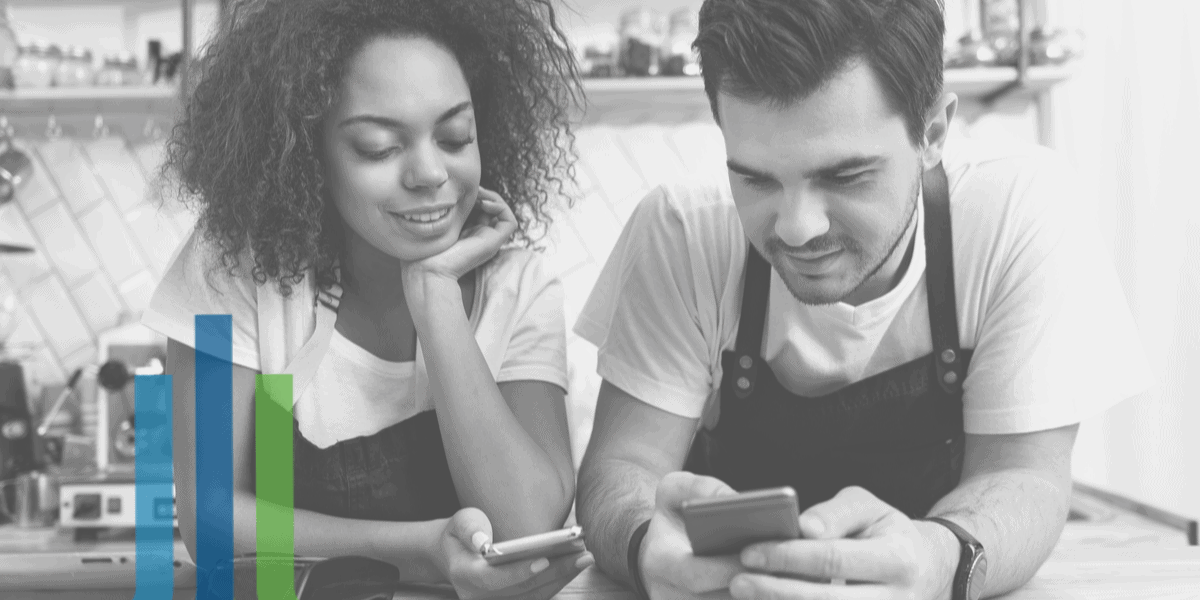 28 Jul

How-to Guide: Motivating Staff to Fuel Mobile Ordering Success

With the economic recovery in full swing, restaurateurs know that using a mobile food ordering platform is essential for achieving long-term success. Digital food ordering enables brands to reach more customers, and the same technology can be used to improve kitchen workflows. However, continued growth depends in large part on how staff embraces the use of these systems.

Without staff acceptance and understanding, it's going to be difficult at best to implement the changes and adapt to the digital frontier. Quite simply, staff members represent your biggest asset for onsite marketing. They influence what customers order in-store and how they view the use of in-store ordering systems, such as kiosks or tableside ordering capabilities.

Both imply mobile ordering is critical to digital ordering success, regardless of whether using a third-party's mobile app or your own branded app. Staff needs to know how each works and be able to help customers when they have issues or need assistance. Let's take a closer look at how your team can improve the success of mobile ordering with the right training on mobile ordering systems.
How Staff Can Help Enable Mobile Ordering
Employees are ultimately your company's best representatives for sales and customer service. While a mobile ordering system can help reduce the number of staff in your restaurant, that's not the endgame. Instead, the goal should be to augment staff and help them work more efficiently. However, working with digital systems offers additional benefits for your brand too.
According to Modern Restaurant Management, "Digital tools can help restaurant leaders tackle [the] ongoing problem [of 70-100% employee turnover rates in the industry]. Boosting retention can save companies the expense of replacing staff, which the National Restaurant Association calculates to be as high as $2,000 per worker and $15,000 per manager."
When staff embraces digital ordering, their attitudes will naturally influence customers. And that amounts to bottom-line improvements for profitability, fewer errors when customers order on their mobile devices, faster table turn-times and increased brand loyalty.
What Mobile Ordering Solutions Should Staff Know How to Use
The short answer is that staff need to know how to use every possible ordering platform that your customers may use when interacting with your brand. However, that can be split into a few categories, including the following:
On-premise ordering via ordering and paying at the table. Using QR codes to access the menu, making sure everyone knows where to go to pick up items placed for curbside or in-store pickup, and even self-ordering kiosks.
Off-premise ordering via third-party apps, such as DoorDash, Uber Eats and SkipTheDishes, a branded mobile app, and even how to order via smart assistants, like Google, Siri or Alexa.
These options for digital ordering should seamlessly create an omnichannel ordering experience. That means payment management, loyalty program integration, real-time order status notifications, and integration with your POS system are essential.
How to Motivate Staff Through Implementation
Staff training is the most important step in implementing any new ordering solution. And it begins by following these simple steps:
Conduct a drill to teach staff how to use the ordering systems from both a user and worker perspective. Staff need to know how the apps function, what menu items are available, and how to customize each item. That may involve working with your team to create "trial" ordering runs in-house to learn how the system responds and what steps are involved.
Ensure staff stay apprised of all sales promotions available exclusively through online ordering. Staff should be able to clearly communicate all requirements associated with each offer, such as when it's valid, what types of menu items are applicable, and more.
Incentivize your employees to promote the mobile app. Employees are marketers first and foremost, so when launching a mobile ordering system, offer a bonus to those that meet minimum thresholds for converting traditional in-store orders to digital orders. For example, if an employee has 70% or more of customers pay at the tableside kiosk, consider giving the employee a bonus or kickback. Similar incentives can be created in a brand's corporate structure for managers of top digitally-performing locations.
Focus on the positive benefits of digital ordering when training staff. It's common for many workers to perceive mobile ordering as a possible replacement for servers and staff. However, you can respin the narrative by showing how customers that are able to order and pay for items on their own amounts to an easier workload for team members.
Show staff how mobile ordering and payment can actually lead to more engaging experiences with customers. This goes back to the ability to communicate and truly engage beyond simply gathering food and drink order details. As such, your team members are more likely to be happier and have fewer complaints. After all, customers that genuinely connect with a staff member are more likely to raise an issue from a friendly perspective rather than an upset customer. Again, it's a win-win for everyone involved.
Focus on the financial benefits too. Staff members, especially those that work in service positions that involve gratuity compensation, can also enjoy the benefits of a mobile ordering system. More orders and faster turns on tables mean more opportunities to get tips. With that said, the caveat is your online ordering platform must support the ability to accept and process tips.
Provide all relevant training materials and support resources. Staff might not necessarily know how to respond when an app doesn't work as expected. That's where having intuitive staff with readily available resources, including training materials and FAQ guides can help. Empower your team members with the knowledge to solve issues with confidence and when help is needed or common questions occur, arm your team with the outreach capability to locate the right resources and support to resolve issues quickly.
Set clear expectations and standards for each workflow. Different workflows simply mean teaching staff what to expect when an order is placed for pickup, curbside delivery, traditional delivery, or in-store dining. That includes creating different zones for storing pickup and delivery orders, setting up food in lockers or shelves, and learning to recognize guests who arrive for these specific order types. Furthermore, it also helps to declutter the front counter and helps your team keep the flow of customers moving.
Reduce wait times in line by having staff use mobile ordering to "Line Bust." Train staff to prioritize digital orders so guests who are in-store and waiting in line see how quickly digital ordering is fulfilled, creating a sense of FOMO (fear of missing out). Further, staff can take this idea a step further by "line busting" using the mobile ordering app to reduce in-store wait lines. Line busting is the process of shortening or eliminating checkout lines by removing customers from the main line. Most likely you have read about Chick-Fil-A's success in using mobile devices to take orders and payments in the drive-thru lane. Operators can not only mimic this in-store and in their own drive-thrus using the mobile ordering app to reduce wait times and have happier customers, but they can also proactively train the staff on the mobile ordering system and show customers that mobile ordering is efficient.
Ensure staff knows the value of mobile order–ahead. Some customers might balk at the concept of ordering ahead, but again, staff can intervene. Teach staff to encourage customers who have waited for their items about the benefits of ordering ahead. Staff could also provide a short demonstration of how the online food ordering system works. These options begin to blend the brand ambassador side with customer service and serving guests too.
Get Your Team on the Same Page by Working With an Expert in Restaurant Digital Ordering System Implementation and Rollout
Figuring out the right path forward is difficult in the best of times, and if the past year has taught the foodservice industry anything, it's that you cannot keep a good brand down. Your team members are a vital asset and can help your brand reach a higher level of service by encouraging and promoting digital ordering in all activities. Start by following the above steps and repositioning digital ordering as not a replacement to your teams, but a tool that can and should be used to maximize efficiency and employee satisfaction. Tacit can help your team create that strategy from the ground up, as well as implement the right systems and solutions. Connect with Tacit to get started today.