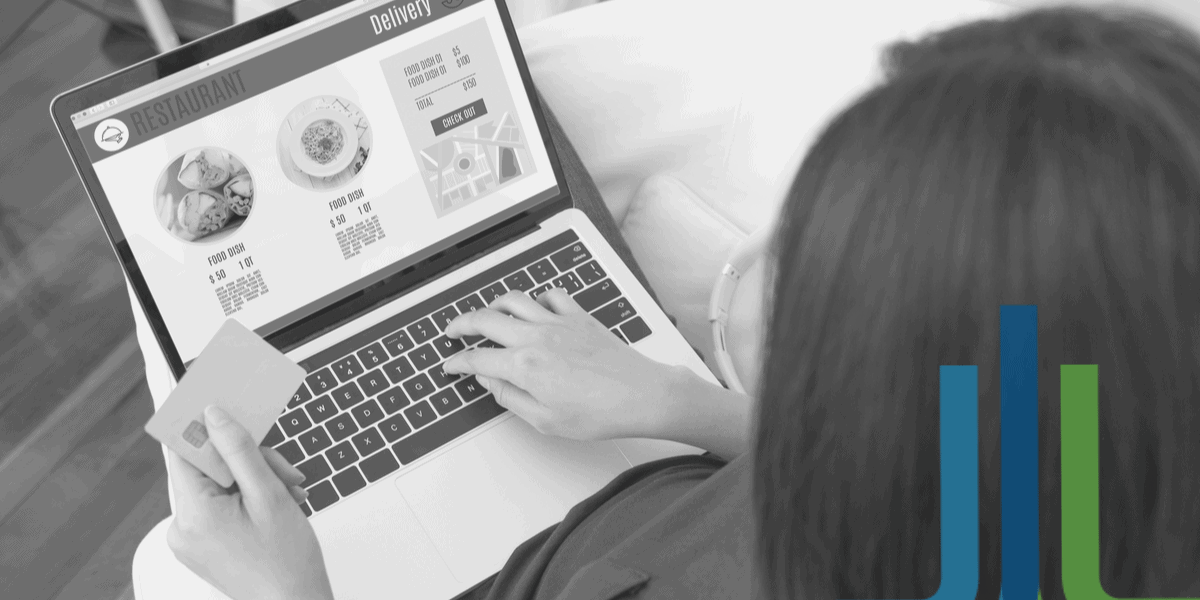 17 Jun

5 Ways to Reduce Friction in Your Online Ordering Service

The rise of digital shopping services and the popularity of online ordering have played an essential role in the pandemic survival for consumers and restaurants alike. This has been achieved by offering innovative ways to keep business owners and customers connected during restaurant reopening. Some customer habits such as the preference for online ordering services and contactless shipping and delivery will remain in play even after reopenings are complete.

Measures implemented during the pandemic will stay in high demand, further fueling the evolving digital commerce trends. These changes have already caused disruptions and friction among many businesses in recent years. Reducing friction during this pivotal time of recovery is critical for continued growth and success.
Speed the Back-of-House to Match Increased Demand From the Front-of-House
To expedite the process of customer ordering and boost profit margins, foodservice operators must go mobile and embrace the technological advances that have emerged during the pandemic. A fast and reliable digital food ordering system provides many great benefits, such as:
A mobile ordering app or responsive website empowers users with mobile order-ahead, giving lead time to the kitchen for incoming orders. Mobile order-ahead strategy reduces wait times significantly more than traditional order-and-wait times in both brick-and-mortar stores and when ordering over the phone. This allows more people to place orders in the same amount of time, all with safer contactless food service options and the ability to let the kitchen know well ahead of time to fulfill orders.
The more a restaurant can encourage customers to use mobile apps and create immersive experiences, such as using tableside ordering or pay-at-table capabilities, the more customers it will serve during its busiest times. Rushes during peak hours will be easier to manage with fewer people actually in the building getting served, as customers order ahead and pick up at a specific area in the restaurant or delivery drivers pick up and fulfill the order via delivery. Additionally, tableside ordering and pay options free up the wait staff to focus on the customer experience but also be more mindful of internal communications to the kitchen and other employees. The more wait staff can focus on the customer and communications, the better the entire team is prepared to meet a surge in ordering demand.
Online ordering will also reduce the number of time employees spend handling take-out orders over the phone or in person. Human errors and mistakes — either by wait staff or customers — are common when taking orders face to face. Online ordering services allow customers to double-check accuracy and dramatically reduce issues of mistakes and incorrect orders. The kitchen staff then get into a flow of efficiency as they don't have to remake orders or get frustrated that which they spent time on cooking does not go unused.
The combination of omnichannel ordering, matching traditional ways of order with digital, brings overall efficiency. Of course, restaurants will want to maintain ample phone lines for customers who prefer to order that way. But marrying traditional ordering options and services with popular digital services is the best way to grow and maximize profits during this time of recovery in the foodservice industry. As all ordering channels sync and work together in harmony, the front-of-the-house and back-of-the-house are able to speed fulfillment, and keep customers happy and coming back for repeat orders.
Inject Third-Party Delivery Orders Directly Into the POS and Create Contactless, In-Demand Experiences
When faced with pandemic-driven shutdowns, capacity limitations, and concerns about customers lingering for in-dining options, those in the food and beverage industry quickly realized changes were required. The need for a more streamlined and contactless customer experience was apparent. And since the pandemic, mobile ordering and food delivery has flourished.
And across the board, digital ordering services have grown over the past year. SkipTheDishes, DoorDash, and UberEats have all taken the world by storm and pursued more customers. Even more so, one-third of all adults and 41% of adults aged 18 to 34 cited availability of technology to enable digital ordering as an important factor when choosing restaurants, says National Restaurant News. Additionally, researchers also found that the majority of Americans used a restaurant delivery service within the last year, while 26% use such services within the past week.
Making this increased demand effective means being able to seamlessly inject third-party app-based orders directly into your point-of-sale systems. This integration helps to reduce errors and eliminates the burden of rekeying orders, eliminating friction, as well as the risks that may come from human error too.
Create Omnichannel Experiences With Better, Connected and Consistent Digital Online Ordering Services
Technology integration is a must for the foodservice industry to survive and thrive during this time of recovery and reopening. Driving improvements to online ordering services should include integrating the following capabilities:
Add and manage loyalty programs
Ability to update menus dynamically
Tableside ordering and pay
Self-serve kiosk ordering
Gain inventory management improvements as orders update the POS in real-time, and with automation, lets customers and staff know when certain items are not available to order
Unique fulfillment options like curbside, buy online or on the app to pick up in-store, or delivery
POS integration with web, mobile, and third-party delivery services to ensure that orders are correct and customers get exactly what they wanted.
It's all about ensuring customers get the most out of their money and have a cohesive experience no matter where the order is placed or fulfilled. Today, operators must meet the customers where they prefer to order and receive the food. It is imperative to ensure the experience carries over across all ordering channels, creating a more omnichannel foodservice experience. This approach also extends to more options that are self-serve in nature.
Make Self-Service a Common Theme Across All Ordering Channels
Implementing technology for foodservice operations offers much more than simply ordering food. It can include using technology to push orders through pick-up lockers, work with customers to offer curbside services, and even provide a pay-at-table service.
Serving up online ordering services can significantly improve with some simple changes to traditional dine-in and pick-up services. Without the right integrations, restaurateurs are simply moving the wait time from ordering to waiting for food to be served or delivered. However, kitchen preparation and operational readiness are a must. And it all begins by following a few other steps, including:
Restaurant operations can make In-house dining more accessible with contactless ordering options. These include server tablets, kiosks on the table, in-seat food ordering, and mobile apps accessed on the phone. In a sense, it creates an immersive, omnichannel experience. And the only way to move forward is to look to omnichannel as a leading indicator of popularity and demands for food ordering.
Designated online apps for specific on-premises and to-go off-premises orders can also provide customers with access to the most popular options. Touch-and-go ordering and contactless pick-up options are likely to remain popular as well. It may also be necessary to separate online order, pickup and delivery prep lines or kitchen workflows to ensure the brand is able to keep moving forward. That further reduces congestion in the building and helps to streamline work.
Restaurants can further reduce friction by limiting the number of patrons allowed inside. Promoting drive-through and delivery service can help reduce the number of people inside, maintain proper flow, and reduce friction in the restaurant itself.
These and many other online ordering service options can allow for faster and easier services for restaurant owners and customers.
Integrate Technology Throughout All Aspects of Your Business to Remove Data Silos
When technology is not integrated there is a greater chance for manual errors, reduced efficiency, wasted time and resources, broken communications, cumbersome ordering flow, and poor visibility for future growth and scalability. As explained above, traditional on-premise dining is evolving towards self-serve ordering and pay, via tableside, so the wait staff and other restaurant personnel can focus on customer experience and efficient, accurate order fulfillment. Additionally, as the entire order, pay, loyalty, menu, and fulfillment are done via technology implementations both on-premise and off-premise while fully integrated, there is more data available to the operator to improve their business through data-driven management. This approach removes any potential silos between business goals and the day-to-day execution of fulfilling orders, allowing operators to run promotions that are in line with customer data or perhaps remove ingredients that are not often used, streamlining inventory and menus. Online ordering services and innovative on-premises technology can help transform the restaurant industry into something that will thrive within the new normal of today and get prepared to succeed for tomorrow.
Experience Value and Frictionless Ordering With the Right Partnership
Reducing friction as the foodservice industry continues to recover and adjust to post-pandemic protocols remains critical for the continued growth and success of any restaurant. Online ordering service with mobile technology, full-service delivery and contactless options, streamlined on-premises ordering setups, redesigning dine-in services and restaurant layouts, and utilization of technological advances can all help improve the customer experience. It's time to maximize efforts and provide frictionless food service ordering with the right partnership. Connect with Tacit to learn more today.